'Horrific' Suffering of Syrian Children: 652 Massacred in 2016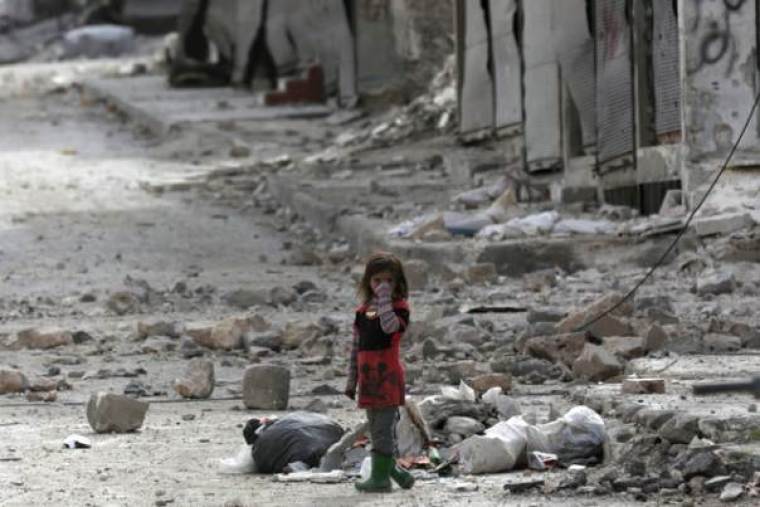 With the verified deaths of at least 652 children in 2016, it was the worst year for Syria's children who are experiencing "horrific" suffering in the ongoing civil war, according to the United Nations children's relief agency.
"The depth of suffering is unprecedented. Millions of children in Syria come under attack on a daily basis, their lives turned upside down," said Geert Cappelaere, UNICEF regional director for the Middle East and North Africa. "Each and every child is scarred for life with horrific consequences on their health, well-being and future."
UNICEF reported on Monday that the war between President Bashar al-Assad and the Islamic rebel groups seeking to bring down his government, which began in 2011, has not let up with continuous attacks on schools, hospitals, playgrounds, parks and homes.
The agency said that the 652 children killed represents a 20 percent rise from 2015, with the statistics showing that 255 of those children were killed in or near a school.
Also, over 850 children were recruited as child soldiers, which is more than double the number in 2015. Another 1.7 million Syrian children are unable to go to school because of the fighting.
UNICEF noted that it cannot assess the "full scale of children's suffering" due to limited access to parts of Syria. Many children, the agency said, are also dying "in silence" from diseases without access to medical care.
There are 2.8 million children in hard-to-reach areas, "including 280,000 children living under siege, almost completely cut off from humanitarian aid," UNICEF reported.
The Norwegian Refugee Council said that 13.5 million people in total remain in dire need of help in the war-torn country, with many fleeing as refugees to neighboring regions.
"Over the last year in Syria, all parties involved have blocked vital aid supplies and millions have become poorer, hungrier and more isolated from assistance and from the world," said NRC's Mideast director, Carsten Hansen, according to The Associated Press.
"We join the rest of the international humanitarian community on this milestone of shame to voice outrage at the plight of millions of civilians living in a downward spiral of despair."
Other aid groups, such as Save the Children, previously reported that millions of Syrian children could be living under a state of "toxic stress" due to the horrors of war, with fears that it could cause irreversible damage for an entire generation.
"After six years of war we are at a tipping point, after which the impact on children's formative years and childhood development may be so great that the damage could be permanent and irreversible," said Dr. Marcia Brophy, a senior mental health adviser with Save the Children.
"The risk of a broken generation, lost to trauma and extreme stress, has never been greater."
Earlier in January, a 7-year-old girl from Aleppo wrote an open letter to U.S. President Donald Trump, begging the American leader to help children trapped in the civil war.
Bana Alabed, who has since been granted refuge overseas with her family, said that the school she went to back home was destroyed during a bomb raid.
"Some of my friends died," Bana wrote in her letter to Trump.
"I am very sad about them and wish they were with me because we would play together by right now. I couldn't play in Aleppo, it was the city of death," she added.
"Right now in Turkey I can go out and enjoy. I can go to school, although I didn't yet. That is why peace is important for everyone, including you."