House Fails to Override Obama's Veto of Planned Parenthood Defunding Bill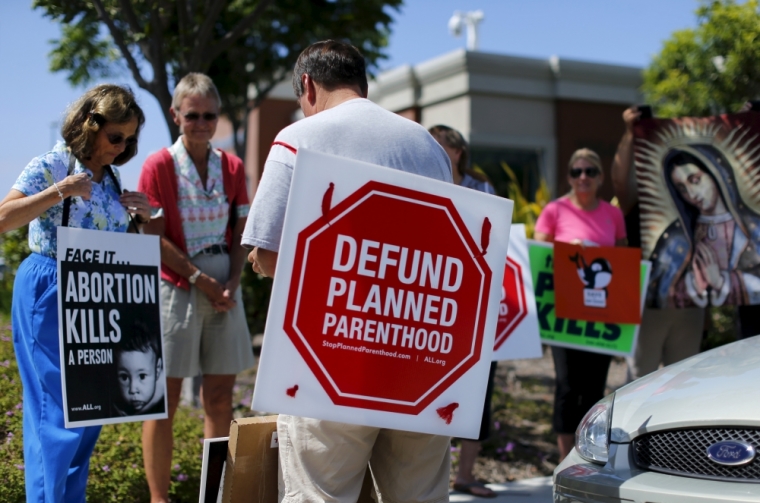 The U.S. House of Representatives failed to override a veto to a sweeping piece of legislation that if enacted would defund Planned Parenthood.
While the Tuesday override received a majority in the House with 241 yeas to 186 nays, the Republican-dominated body failed to get the sufficient two-thirds majority of votes to override President Barack Obama's veto of HR 3762.
Last month, Congress passed HR 3762, also known as the Americans' Healthcare Freedom Reconciliation Act in a largely party-line vote.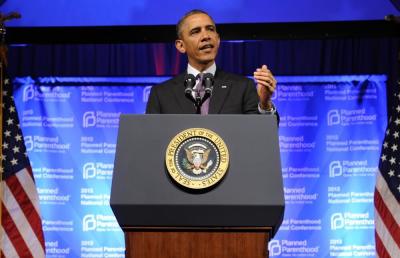 HR 3762 called for the repeal of crucial parts of the Affordable Care Act, or Obamacare, including the mandate for all Americans to buy healthcare or face a fine and the employer mandate to have certain businesses offer their employees health insurance.
It also removed the approximately $500 million in federal funding of Planned Parenthood and redirected it to women's health clinics that did not perform abortions.
Rep. Vicky Hartzler, R-Mo., said in a weekly Republican address that the importance of HR 3762 lay in the central purpose of healthcare.
"The point of healthcare is to preserve and protect life. That's why this bill stops taxpayer funding for abortion providers," Hartzler said.
"This bill places a moratorium on taxpayer funding to abortion providers and redirects that money to community health centers. These health centers serve eight times more women patients than Planned Parenthood, and they provide much more comprehensive care."
Dawn Laguens, vice president of Planned Parenthood Action Fund released a statement claiming HR 3762 will "threaten millions of women's access to care by preventing patients from accessing care at Planned Parenthood health centers and repealing essential aspects of the Affordable Care Act."
Within a couple days of its passage, President Obama vetoed HR 3762. In response, House Republicans vowed to override the veto.
Even groups sympathetic to the bill's defunding Planned Parenthood measure expressed doubt about the veto's chance of success.
"The new vote is unlikely to succeed; the House needs 50 votes more than the 240 its effort got early this month, and the Senate was unable to get 60 votes in its December vote, six fewer than the 67 needed to override a veto," wrote Dustin Siggins of Life Site News.
"Despite the low likelihood of success, a number of pro-life leaders have attempted to raise attention to the override effort."
Tuesday's attempt to override the veto comes during the Republican primary season, in which many candidates have pledged to defund Planned Parenthood and repeal Obamacare if elected.