'House of Cards' Season 4 Spoilers: New Teaser Hints At Darker Season; Frank To Get Rid Of Claire?
'House of Cards' Season 4 Spoilers: New Teaser Hints At Darker Season; Frank To Get Rid Of Claire?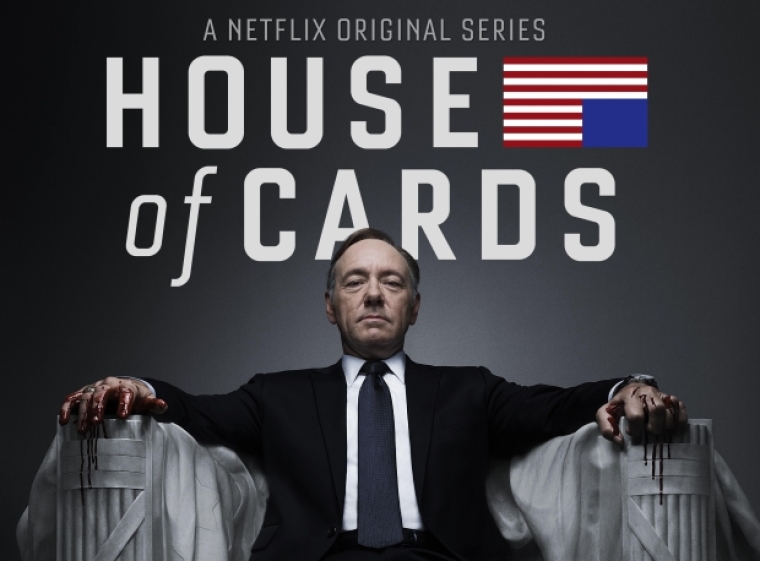 American political drama television series "House of Cards" is not returning to Netflix until March but fans are already looking forward to catching new episodes for season 4. According to spoilers, the new season is going to be darker than ever especially with Frank Underwood (Kevin Spacey) doing everything he can to get the power that he has been craving for.
iDigital Times detailed that Netflix has released a new trailer again but it does not reveal much about the season's storyline. It did make some fans think that Frank has done a wicked deed again. The clip kicked off with Doug Stamper (Michael Kelly) digging a hole in the middle of the woods, looking very suspicious. It appeared like was doing the dirty work for Frank and ready to bury a lifeless body. But as the camera panned out,  Frank takes the shovel from Doug and cameras started flashing.
It turned out that they were posing for a photo op in which Frank may be planning to plant a tree in a forest or doing a ceremonial ground-breaking for his 2016 presidential campaign. People clapping for him and holding signs that say "Underwood 2016" were then showed in the clip.
The trailer apparently had a double tone to it. Enstars noted that the latest teaser is evocative of Frank's previous evil deeds including the murder of Zoe Barnes (Kate Mara) and all the other things that Doug did for Frank. But who could be next in line in Frank's murder list? Rumors say that his wife, Claire Underwood (Robin Wright), might be the next one.
According to Design and Trend, Claire left Frank before season 3 ended. But Frank may not like the idea of carrying a divorcee image while campaigning for presidency. Thus, he may kill off Claire because a widower gets a lot more sympathy than a divorcee. However, The Hollywood Reporter said that showrunner Beau Willimon teased that Claire will be sticking around as she will be figuring out how her next move.
"House of Cards" season 4 is slated to return to Netflix on March 4.