How Churches Kept Dallas From Exploding After a Gunman Killed 5 Police Officers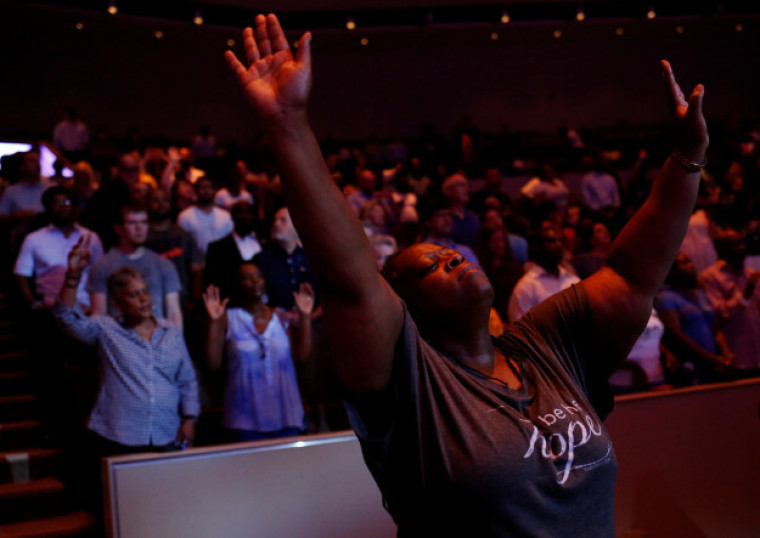 NEW YORK — When 25-year-old Micah Xavier Johnson fatally shot five police officers and injured seven others in Dallas, Texas, in July, the city's Mayor Mike Rawlings knew he would need the church to keep the city from exploding.
Rawlings would need the Church, according to Senior Pastor Bryan Carter of Concord Church in Dallas, because the city is deeply divided by race and income.
"Dallas is a very segregated city. Dallas has a black side, Latino side and a white side. North Dallas is incredibly affluent, while southern Dallas has heavy pockets of poverty," Carter said Monday at the "National Discussion on Race" Conference convened by Movement Day Global Cities at Bethel Gospel Assembly in New York City on Monday.
"Dallas has the fourth highest poverty rate in the country. We are known for Cowboys, corporate headquarters and all that but what's little known about Dallas is the real poverty that's at issue in the city."
Johnson's attack on July 7 had come as protests were erupting in other cities across the nation over the killings of two black men in two days by police in Minnesota and Louisiana.
In Falcon Heights, Minnesota, Philando Castile was shot and killed by a police officer in his car while a 4-year-old girl sat in the back seat; in Baton Rouge, Louisiana, Alton Sterling was fatally shot as police grappled with him in a parking lot.
Rawlings needed a way to keep protests in Dallas, which had been peaceful before the shootings, from turning ugly. He quickly reached out to the faith community after the incident and they were ready to help heal the divide.
The Church was ready, says Carter, whose congregation is predominantly black, because for two years he had been working with Jeff Warren of Park Cities Baptist Church, a white pastor from a predominantly white congregation in Dallas, Texas, on a pulpit swap initiative aimed at racial reconciliation. They, along with other faith-based organizations such as the Initiative network that represents hundreds of different churches in Dallas with young adults, had already forged and were still forging ties through the lens of racial reconciliation. And the shooting tested the language of the message they had been crafting.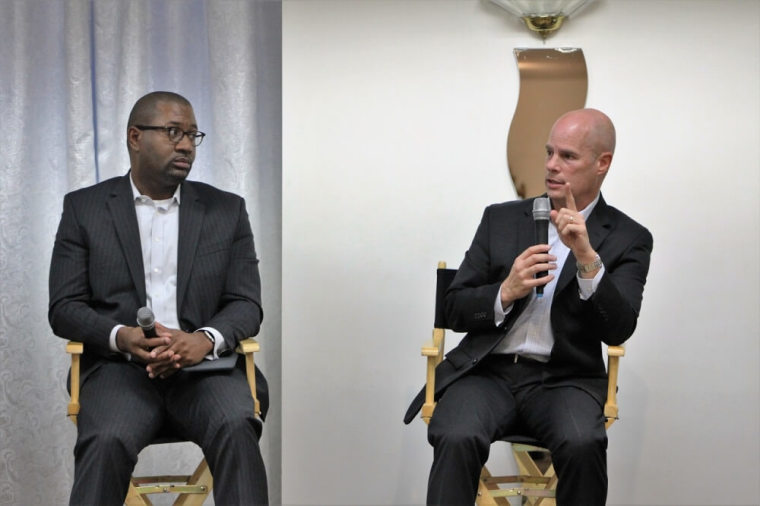 With the pulpit swap initiative where he spoke to Warren's white congregation and vice versa, Carter said they wanted to send a "statement of unity and the importance of the Church working together around this matter of race, but at the same time also being able to speak to those issues in the city that the Church needs to respond to."
"So when [the] shooting happened this past July, we had been working together for two years, black and white pastors. The very night of the shooting, the mayor's office and we connected together and had a prayer service the next day," Carter said.
Pastor Warren believes the call from the mayor's office was an act of God.
"I can say that it's not anything that we've done but God's hand upon our city and upon us … and the mayor calls us because he knew that we had a heart for this, that we were already doing this. So praise God for Chief Brown and a great mayor. And so, the church got to speak into that space and to bring hope and healing at a time when the city is looking for it," Warren said.
The service was held in Thanks-Giving Square, an outdoor space created, according to Rawlings, the year after President John F. Kennedy's assassination as a "place of unity for people of all backgrounds, religions, and races."
While not an unusual response during times of tragedy in the U.S., the prayer service in Dallas was significant because of the volume of participation from city officials and the general community.
Pastors, a bishop, an imam, a rabbi, and others from the faith community spoke at an hour-long service alongside Mayor Rawlings, State Sen. Royce West, and Dallas Police Chief David Brown.
"'In the end, three things remain: faith, hope and love.' We need all three today," Rawlings said at the service, quoting Scripture. "We must have faith in each other, in our institutions. We have to have hope and believe that tomorrow will be better. And we must love one another. Because if we don't, the cancer of separatism will surely kill us."
And the message behind the prayer service did not go unnoticed. Many other services were also held at area churches, prompting some people to commit their lives to God.
"That shooting that took place in Dallas, the response that took place in Dallas was unexpected. We did not know what to expect post that shooting. But the Lord really provided a great opportunity because immediately the mayor's office, because he has such a relationship with the area pastors and the council pastors that are in Dallas, he immediately called a press conference," Jon Pendergrass, chief financial officer of Initiative, said during an interview at the "National Discussion on Race" Monday.
"Because of this drive to be a unified Church and a unified body, you saw a lot of peace in the city. There was a lot of prayer that covered the city. Pastors of all races came together and sent a message that 'we are not going to allow this tragedy to tear our city apart,'" Pendergrass said.
"We did not feel some of the rifts that you see in other cities in the country and we believe and attribute that to prayer that went on long before that shooting ever took place," he added. "What the enemy used for evil, God was already using because there were so many lost people showing up at those prayer vigils looking for hope.
"And it was an opportunity to share the Gospel. And so, that's how we would reconcile this is if we have a message that we're bringing from Dallas, is that God is at work," he said. "He wants to see His people unified. Let them be one as you and I are one — that's what Jesus said to his Father in 1 John 17:10."
Pastor Warren urged more churches to use the Dallas experience as a model for racial reconciliation in their communities by being proactive.
"I think we had been making some noise regarding racial reconciliation in the city. By God's sovereign hand, I don't know if it's a matter of whether Ferguson is coming to you or not, whether Dallas is coming to you or not, it's already there. You don't need to wait for a shooting. In fact, shame on us if we just wait until something happens," Warren warned.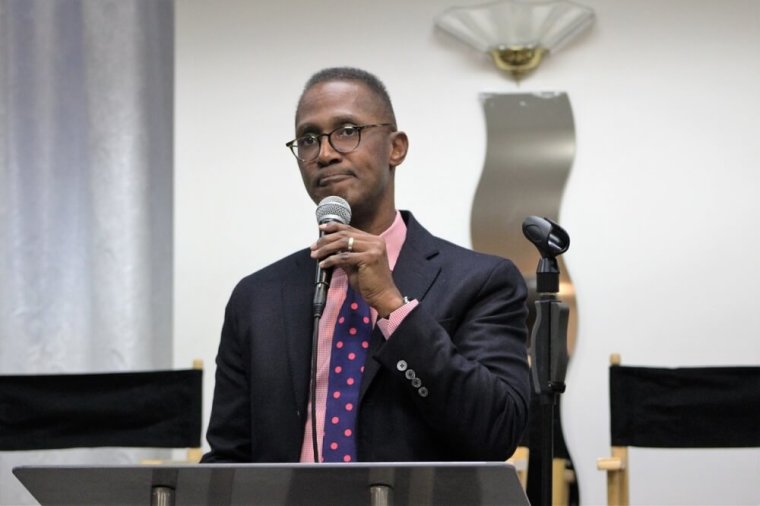 Racial reconciliation, said Warren, is something that white congregations need to hear about more often, especially from their own pastors.
"The white, privileged, affluent in Dallas are the ones who need to hear, this is critical, need to hear from white pastors and leaders," he said.
"I was impacted so much by Dr. King's 'Letter From a Birmingham Jail' where he calls out white moderates, and by the way white people, if you have not read that letter, read it today. It's not long, read it today because it calls out white moderates who would rather settle for false peace than real peace. White leaders must speak out," he said.
"Spend time, walking through a history of systemic racism. We've got to mobilize our people because it's one thing for Claude [Alexander], I was hearing him this morning doing such a great job, but it's quite another thing for a white man to stand in the white context and share that same information because we have a revisionist history," he said.
Warren warned, however, that the work of racial reconciliation is not easy or comfortable and white pastors who intend to get involved should be prepared for opposition, not just from external forces, but even inside their own congregations.
"If you step out, white leaders, if you step out and speak, you're gonna be challenged. And the challenge is gonna come from the inside, not from the outside. But be ready for it. White privilege is a real thing … it's critical that white leaders speak into this space," he said.