How 'The Giving Pledge' Compares to Christianity
It is often rather enlightening to compare and contrast Christianity with other noble pursuits going on in the world today. One such pursuit is "The Giving Pledge." Initiated by Warren Buffett and Bill and Melinda Gates, this pledge consists of "a commitment by the world's wealthiest individuals and families to dedicate the majority of their wealth to philanthropy."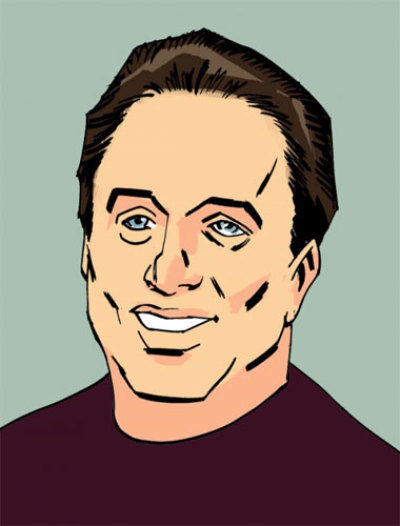 The Giving Pledge is specifically focused on billionaires. These are folks who "commit to giving more than half of their wealth to philanthropy or charitable causes either during their lifetime or in their will." Warren Buffett summed up his motivation this way: "Were we to use more than 1% of my claim checks (Berkshire Hathaway stock certificates) on ourselves, neither our happiness nor our well-being would be enhanced. In contrast, that remaining 99% can have a huge effect on the health and welfare of others."
So let's think about how Christianity compares to this philanthropic endeavor. Here are 7 facts about Christianity in light of the Giving Pledge:
1) Christianity exists because God gave His Son for the sins of the world.
While money is certainly needed in the expansion of many good causes, it took something immensely more valuable in order to establish Christianity. It required the life, the blood, the death and the resurrection of the Messiah. Nothing short of Christ's perfect sacrifice could have done it.
It is noble whenever a rich person or a poor person gives the majority of his wealth to help others. But what do you call it when God gives His only Son in order to save us from our sins? Words alone cannot fully express the depth and the magnitude of this marvelous gift.
2) A person cannot become a Christian without giving his sin to the Savior.
It is not man's money or lack of money which produces the great divide between himself and God. It is man's sin. And so Jesus died to pay for our sins. Without the death of the Savior, no one could become a Christian.
The Giving Pledge involves billionaires giving away their money. Jesus meanwhile calls people to give Him their sin. It is the only way to enter God's family. Our sin separates us from the Father, but faith in the Son brings us into a right relationship with our Creator.
3) A relationship with Christ through faith motivates a person to give his time, talents and treasure for the purposes of God.
There are various motivations in the hearts of those who pledge to donate billions of dollars after they die. But the primary motivation seems to be the commendable desire to alleviate pain and suffering in the world.
Likewise, a strong motivation fills the hearts of believers. We desire to help others enter a relationship with Christ, and thereby experience the peace of God in this life and the joy of paradise in the next life. This prompts us to give our time and use our gifts and resources to advance God's holy agenda.
4) A Christian commits his life to the Lord right away rather than at the time of death.
When a person becomes a Christian, he is not pledging to give his heart to Christ later. He is pledging to follow Christ today and forever. A Christian repents today, and he believes in Jesus today, and he begins following the Lord today. There is no such thing as a Christian who pledges to follow Jesus only at some later point.
Billionaires have tons of money to give away. Christians have the spiritual riches of Christ to share with others. Money can benefit you in this life. The spiritual riches of Christ help you in this life and in the life to come. Followers of Jesus desire to share the good news of God's love with the world. And so that's what we do.
5) No one can buy his way into heaven.
I don't know if any of the billionaires who make this pledge see it as a way to "increase their standing" before God, but Scripture teaches that man cannot buy or earn his way into heaven. Jesus paid it all. Man can either rely upon Christ's payment at the cross as the satisfaction which God requires for sin, or man can try some other approach to get into God's good graces.
But no other approach, be it through philanthropy or any other method, can bring a soul even one inch closer to heaven. The only way to be accepted by the Father is to receive His Son as your Savior. Repentance and faith in Christ provide the "ticket" to heaven, but money doesn't even come close to acquiring it.
6) "Rich and poor have this in common; The Lord is the maker of them all." (Proverbs 22:2)
No one, regardless of his bank account, can accurately claim, "God didn't create me." Each one of us was made in God's image. And each one of us is accountable to our Creator. The poor in this world become truly rich when they accept Christ as Savior and follow Him as Lord. The wealthy in this life are incredibly poor if they reject Christ and follow their own natural desires instead.
All believers are equal at the foot of the cross, and all of mankind has sinned and is in need of salvation. Some realize that fact, but many do not understand it. They understand money, but they don't understand the spiritual realities presented in the Bible. Their souls remain barren. And people of every economic level go to their grave with nothing but "the debt of sin" hanging over their head.
7) "Wealth is worthless in the day of wrath, but righteousness delivers from death." (Proverbs 11:4)
When God sent the Great Flood in the days of Noah, it was an act of wrath against the wickedness of man. Likewise, Judgment Day will be a day of God's wrath against those who are not righteous in God's eyes. Only "righteousness delivers from death." And thankfully, this "righteousness from God comes through faith in Jesus Christ to all who believe." (Romans 3:22)
No amount of money can purchase this necessary righteousness. It is actually a gift, and it was earned by Jesus when He died for our sins on the cross. Whether you leave this world with only a dime to your name, or a billion dollars, only the gift of God can save your soul and grant you entrance into paradise.
And the time to receive God's gift is today. If you wait until Judgment Day, it will be too late. "Today is the day of salvation." (2 Cor. 6:2) Judgment Day will be a day of wrath. Christ gave His life for us because all of our giving and all of our pledges and commitments could never earn our way into heaven.
So isn't it time you asked God to cover your soul with the righteousness of Christ? The Lord's riches last forever, and God's "retirement plan" so to speak never ends. This is what makes Christianity infinitely more wonderful than any other noble pursuit.
Simply put, no one will ever give as much as Jesus gave to the world. And millions of people have already received God's free gift of eternal life. Will you be the next person to embrace God's love and salvation by trusting the Savior?
You see, on Judgment Day, a peasant who knows Christ would never change places with a billionaire who doesn't know Christ. And I hope you have the spiritual discernment to realize why that is the case.
Dan Delzell is the pastor of Wellspring Lutheran Church in Papillion, Neb. He is a regular contributor to The Christian Post.