'How to Get Away With Murder' Season 2 Spoilers: Annalise's Return Changes the Dynamics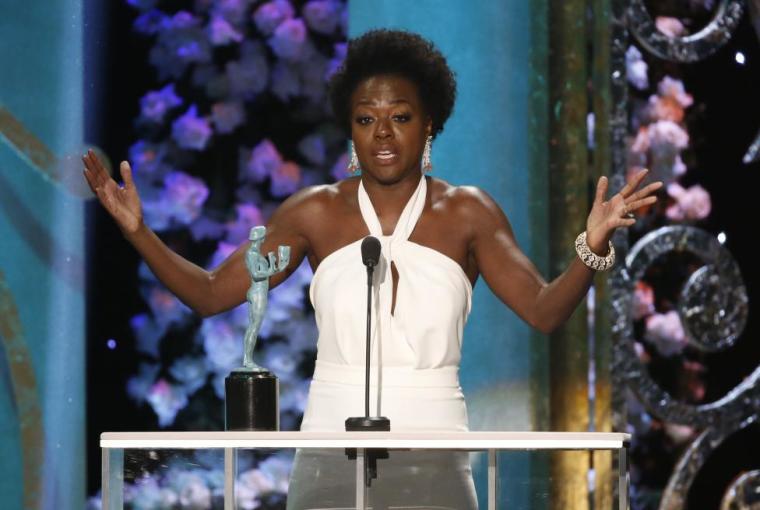 With Annalise's return to the courtroom soon expected in "How to Get Away With Murder" season 2, fans are wondering about how the dynamics between the different characters will shift.
It was reported that Annalise, played by Viola Davis, and the Keating Five will soon experience a new kind of relationship when Annalise recovers from her injury.
Titled "She Hates Us," the upcoming episode of "How to Get Away With Murder" season 3 will have the group believing that Annalise no longer likes them. However, the conflict will not just be between Annalise and the Keating Five. It was revealed that even the Keating Five will experience some conflicts within the group.
According to E! News, Jack Falahee recently spoke out about the matter during the aTVfest. He stated, "Everyone is reacting to Annalise's crazy in very different ways and I think in ways that the audience will find shocking for some. And through that, different leaders begin to emerge within the group. Annalise has been shot, so she's recovering and certain people have to take the reins and the reigns trade hands quite a bit, meanwhile, there are people on the sidelines…it's pretty messy."
However, Falahee also reassured fans that the division between the group will not last that long. He explained that Oliver's involvement in the group will affect the dynamics. It was also revealed that the episodes to come will showcase how the different characters are coping with the happenings.
He stated, "Obviously there's still plot and all these things working, I do think you see a lot more of that sort of gooey relationship stuff, taffy being pulled apart, which is cool."
"How to Get Away With Murder" season 2 is expected to air on ABC every Thursday nights.