How Tolerance Is Misunderstood, Atheist-Turned Apologist Shares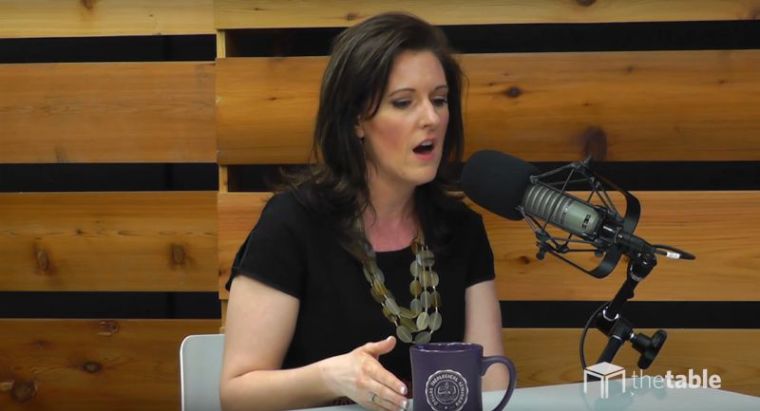 Tolerance is misunderstood in America today, says a former atheist who is now a Christian apologist.
Tolerance is set up by Jesus Himself in the Sermon on the Mount, in Luke 6, where Jesus talks about doing good to those who don't necessarily do good to you, said Mary Jo Sharp director of the nonprofit apologetics ministry Confident Christianity, Inc., during The Table Podcast by Hendricks Center of Dallas Theological Seminary.
The idea of tolerance in the culture today has shifted "where we have to accept other people's views, so there's no possibility of doing good to those with whom we adamantly disagree," she noted.
Jesus says you don't only have to put up with others, but you also need to do good to those who persecute and hate you, stressed Sharp, who once thought religion was for the weak-minded. Doing good to those who hate you is the only way to "starve hatred," she underlined.
Podcast host Darrell L. Bock, New Testament scholar and research professor of New Testament studies at the seminary, commented on how religion has become a taboo subject.
The reason is that the sacred-secular split has become prevalent in our culture, Sharp responded, explaining that all values and morals have been relegated to the "sacred realm," which is seen as private to an individual and subjective to their views. "The public realm," on the other hand, is seen as a realm of "hard facts," she stated.
This is why there is this notion that we don't talk about the sacred but tolerate other people's views, the apologist explained.
Even some Christians are adopting this view, and therefore they hesitate to share their faith, she added.
But we need grounding for the discourse on tolerance, which is why basing it on the Bible makes sense, Sharp stated, referring to the Book of Genesis in the Old Testament, which lays down the foundation for human dignity. It's because of this human dignity that we need to tolerate, she stressed. Without this grounding, there can't be tolerance.
Bock noted that if Christians share their faith in a gentle and sensitive manner, they will still be accused of hate speech in the environment that we have today.
But we need to ask, what is hate speech, Sharp responded. "Hate is one of the most negatively charged words we can use in English language," so it can't be flung around that casually, she said.
Hate speech "assumes a standard of goodness," and it claims that a particular speech doesn't match that standard. But laws of men change, so on what basis are they calling it a hate speech, she asked, concluding that this argument takes us back to the Christian message.