How Would John Piper's Son Describe His Father? (Q&A Part 1)
Barnabas Piper works for Lifeway Christian Resources, pens a column for World Magazine, and is the author of the recently released The Pastor's Kid: Finding Your Own Faith and Identity. He's also the youngest son of the highly influential John Piper, an experience which he wrestles with and reflects upon in his book. In the first part of an interview with The Christian Post, Piper recalls the first time he understood his identity as a "pastor's kid," the discussions he's had with his brothers about being John Piper's sons, and the spiritual legacy he's inherited from his father.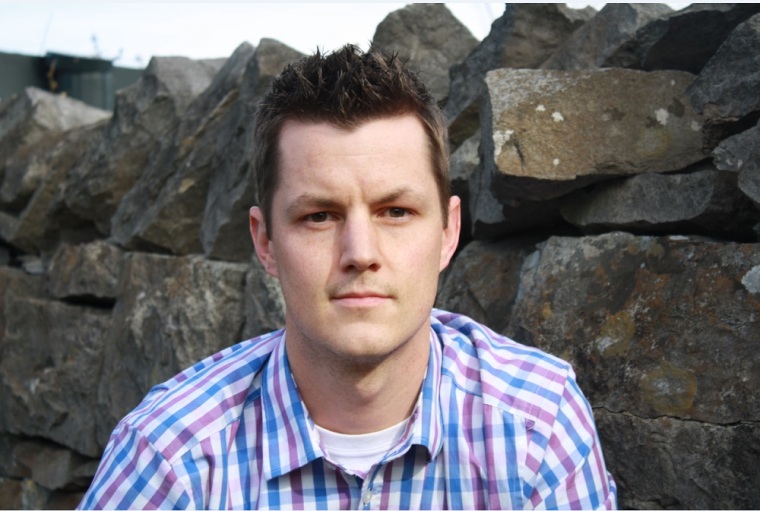 Note: Transcript has been edited for length and clarity.
CP: For those who are unfamiliar with your father or what he teaches, can you describe him for us?
Piper: I'll do my best. My dad is the author of probably between 30-40 books. His best known work in terms of if people were going to identify him by a book, would probably be Desiring God. That's sort of his seminal message. Outside of that, he is known for what is Christian hedonism and his tagline — that sounds so sales-pitchy — it's really more baseline off of which all of his ministry works is "God is most glorified in us when we are most satisfied in him." The idea that we are created for happiness and our happiness is found in glorifying God. So the pursuit of happiness is good, so long as it's done in the pursuit of glorifying God.
His other best known one, and this one came 15 years later, is Don't Waste Your Life. That's sort of the theology of Desiring God in a book that's a little more accessible and it really hit home with college age and young adults when it came out in the late 90s, early 2000s. That was a book that helped springboard him into really being more nationally known. He has spoken at most of the Passion Conferences — the one that Louie Giglio puts on. He's spoken all over the world at different events. I don't know how many books he's sold total, in the millions? The other side of that is that he pastored Bethlehem Baptist Church for 33 years and consistently as the day is long. So he's a nationally known guy but also a local church pastor which is really the launch point for all of that other stuff. He didn't seek the national thing, he just was a pastor and this was the message that he was preaching to his church and it happened to resonate with millions of people all over the country and the world.
CP: Given what you just described, what does it mean to be his kid, especially with regards to the theological elements?
Piper: The blessing of it is growing up with a dad who takes the Bible so seriously. I don't mean seriously in the sense of being a total killjoy but seriously in the sense of it is the place you go to answer your questions, for your life's guidance, for your if you-don't-know-how-to-handle a situation. But it's not just that. The Bible is God's word so in going to the Bible you are communicating with God. If you want to know God's will, if you want to find real happiness, if you want to know how to handle a difficult situation or suffering, it's in Scripture and God wants you to find those answers there. So that was the upside and so that has remained a foundation for me. I've had my ups and downs on that front but I've always sort of held onto that. The Bible is just true. We just follow that.
The downside of it, is like any kid, I differ from my dad. We don't all agree in lockstep with our parents like most kids don't whether it's about politics or favorite baseball teams or any of those issues you're not supposed to talk about at the dinner table, religion, politics, etc. Kids differ from their parents. But when your dad has influenced millions of people, it feels like you're swimming against the tide so to speak. It's not just me having a conversation with my dad. When I'm talking to him it is. He doesn't hold the influence over my head, but if I was to write something that was in opposition to what he said, there are thousands upon thousands of people who would say "How dare you disagree?" And as a kid you want to go "So?" But since he is an influential person, it's like disagreeing with Billy Graham or something, so that creates a bit of a challenge. That's part of the identity challenge that I write about in the book. That's on the macroscale.
On a microscale, any pastor's kid feels the same thing in the context of their church, where if dad says, "We believe this about R-rated movies," and the kid says, "Well I don't believe that," you now have an entire church that you are facing because they all are doing what a pastor says.
CP: What was your first memory as a pastor's kid, rather than just a kid who attended the church?
Piper: The earliest where it stands out that this is because I'm a pastor's kid has to be about first grade and it was in Sunday school. I think I actually told the story in the book. We were playing Bible baseball, so it's like a Bible trivia game and the easy questions if you get it right you get a Single. The harder questions, you get a double, triple, [or] homerun. I was up to bat, and they asked the question, "Who was the weeping prophet?" This was to a six-year-old. And I felt under so much pressure to get it right because a pastor's kid is supposed to know all this stuff. I only knew two prophets off the top of my head: one was Isaiah and one was Jeremiah and I guessed Jeremiah which happened to be right. And that just sort of solidified it because in looking back on it sort of encapsulates that tension between "I'm under so much pressure but man did it feel up to it."
CP: How many brothers and sisters do you have?
Piper: I have three older brothers and a younger sister.
CP: To what extent was your experience as a pastor's kid affected by your birth order?
Piper: My brothers and I are all biological and my sister was adopted when I was 12, so she has lived a distinctly different life than the rest of us, in large part because she grew up with no other siblings at home and being the only girl and when she was adopted, the church that we grew up in, Bethlehem Baptist Church, was already quite large so she had a distinct experience from the rest of us.
I haven't sat down and talked with my older brothers about exactly how their experiences would have differed, but just to give you a sense of a timeline, my dad became a pastor in 1980. He was at the same church all the way through. My oldest brother would have been around 8 years old, my second oldest brother would have been about 5, and then the third brother would have been just a few months old, so he basically grew up completely as a pastor's kid. I was born in '83, so my entire life was as a pastor's kid.
All of us went to through the same timeline, where the church was midsized when we were born or when we became pastor's kids and then it became a megachurch over the years. Between 1980 and when I moved away in 2001, it grew from about 300-400 to about 2,000, to 2001 to when my dad retired it, doubled again to more like 4,000.
CP: To what extent do you guys support/confide in one another in the identity of being John Piper's kids?
Piper: Not a lot. More so as adults. Not much as kids I should say. As kids, even up to me moving away, because of our age differences — each of us are about three years apart — and because all three of my brothers moved away relatively young, either because they went to college early or because they just left immediately following high school, there wasn't a lot of developing years together. It's been more in recent years that we've back come around and compared notes. Growing up, we each functioned individually on this.
CP: Was it helpful to have these conversations with your brothers?
Piper: Yes. It was helpful in terms getting perspective but the big thing that, whether it was talking to them or any other pastor's kid, the big thing that I was constantly wondering was, is my experience a standalone thing, or does it mesh with what people have seen or experienced? To hear what they described and then dozens of other pastors' kids, it gave me this sense that there are some common things some common threads that run through the pastor's experience.