Humble Neurosurgeon Zenko Hrynkiw Walks 6 Miles in Snow to Perform Life-Saving Brain Surgery After He Got Stuck in Traffic
2 photos
(Photo: Reuters)
When a rare mix of ice and snow halted traffic and shut down most of Alabama Tuesday, a Birmingham neurosurgeon responding to a call for emergency brain surgery at the Trinity Medical Center decided to walk six miles in the snow to save a patient's life after he got stuck in traffic.
Dr. Zenko Hrynkiw was at the Brookwood Medical Center on Tuesday morning when he got the pressing call that he was needed to perform the emergency brain surgery at Trinity Medical Center, according to AL.com.
Hrynkiw got moving quickly but was only able to move a few blocks in traffic. Hospital staff tried arranging for the doctor to be picked up, but the communications system was a mess due to the weather.
"The cell service was bad so we were fading in and out," noted Steve Davis, charge nurse in the neuro intensive care unit at Trinity Medical Center.
But Hrynkiw knew how badly his skills were needed because he is the hospital's only brain surgeon.
"At one point, I heard him say, 'I'm walking,'" explained Davis. He alerted local police of the situation and they began a search for him. Hours went by and no one could locate the surgeon.
Then he responded in the nick of time.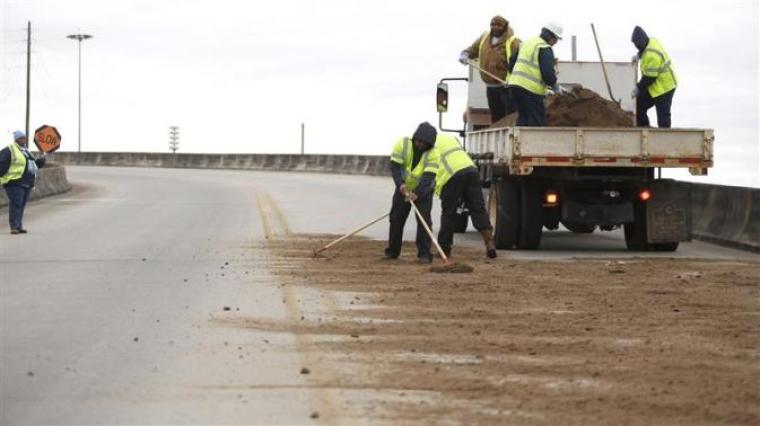 "He finally called me and said where's the patient? What's the status?" Davis said. "He [Hrynkiw] spoke to the family and went off to surgery."
"Without the surgery, the patient would have most likely died. But he is doing well. This just speaks volumes to the dedication of the man," explained Davis. "When I saw him, all I could say is, 'You are a good man.'"
The Christian Post reached out to Hrynkiw at Trinity Medical Center on Thursday morning and was told he was in surgery.
Leisha Harris, marketing, media and community relations officer at the hospital, explained in a telephone interview that the surgeon doesn't feel like he did anything out of the ordinary and was just doing his job, like many others who came together in Alabama to weather the storm.
"That's just the kind of doctor he is and he knew what the situation was," said Harris, who highlighted that he had been shying away from media interviews. 'He's a pretty humble quiet guy. He doesn't seek publicity at all," she said.
Alabama's extreme weather Tuesday has resulted in five deaths so far and has caused thousands more to remain stranded away from their homes.