Hundreds of Jewish Protesters Block Christians From Visiting King David's Tomb, Site of Jesus' Last Supper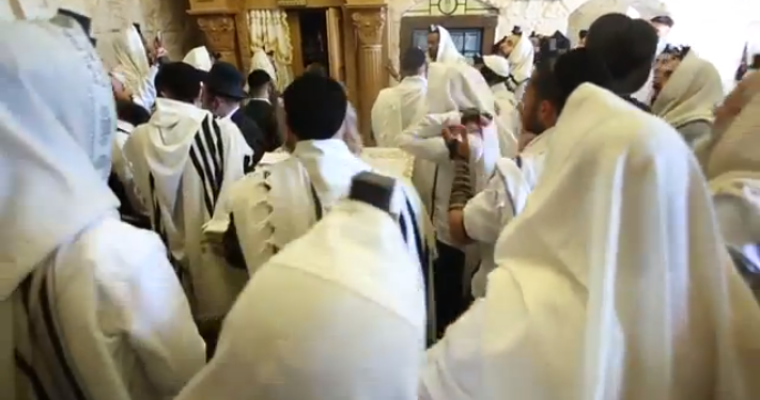 Hundreds of Jewish protesters blocked a group of Greek Orthodox Christians from entering the site in Old Jerusalem that Jewish tradition believes is where King David is buried and where Christians believe Jesus held his infamous Last Supper on Sunday.
The protesters held a mass prayer service and study while attempting to block access to the building. Israeli Police managed to ensure the Christians' access to the site where they held a religious ceremony to celebrate Pentecost, according to a spokesman for the department.
20 Yeshiva students returned early Monday morning to protest and block another Christian group from entering, but were removed by police, according to The Jerusalem Post.
"The Christians called police to remove them and units arrived at the scene immediately to allow the representatives to go into the area," said police spokesman Mickey Rosenfeld. "The group was peacefully dispersed and no arrests were made."
According to protest organizer Yehudah Puah, the Jewish students were there "to prevent the desecration of King David's tomb by an idolatrous ceremony of the Greek Church."
Jerusalem Municipality Councilman Arieh King expressed his support for the protests to Jewish publication B'Hadrei Haredim, stating "we have gathered here to sanctify God's name. The debasement of this holy place will not be allowed to take place."
The protesters included Jews from various sectors, but was comprised mostly of one branch of the Breslov Hassidic community.
A status-quo arrangement allows Christians to pray at the site on specific holidays. The Vatican is lobbying the nation of Israel to give Christians more access to it which is strongly opposed by Israeli Jewish fundamentalist groups.
A similar protest was held at the site last May by Orthodox Jews looking to thwart a visit from Pope Francis who planned on holding a mass at the place where Jesus held the Last Supper.
Jewish leaders argued at the time that the mass being held there would denigrate the Jewish religion. The mass was held last June.