'I Serve Everybody': Jack Phillips Tells 'Today' Show After Supreme Court Victory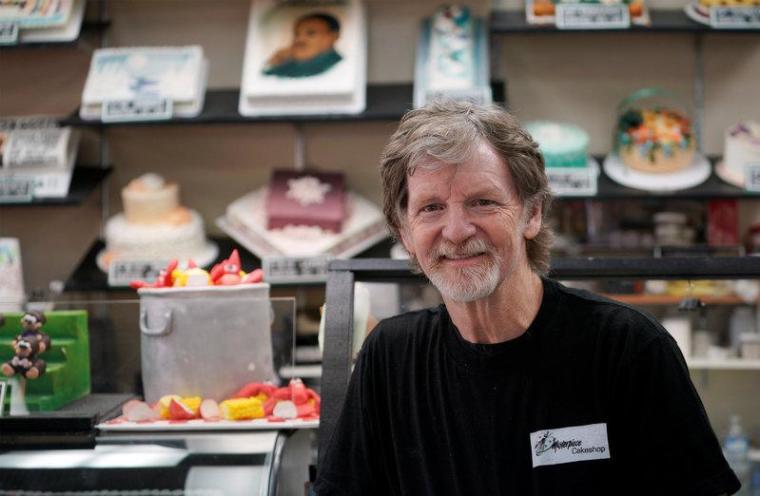 Colorado baker Jack Phillips told the "Today" show Tuesday that he serves everyone, following the news that the United States Supreme Court ruled that he did not have to design cakes for a same-sex weddings.
On Monday, the high court ruled 7–2 that Colorado violated the First Amendment when it punished Phillips and his Masterpiece Cakeshop in Lakewood for violating a state discrimination law by refusing to bake a custom cake for the wedding of Dave Mullins and Charlie Craig in 2012 when same-sex marriage was illegal in that state.
In an interview with the "Today" show, Phillips was asked how he responded to the claim that he was just given the green light to discriminate, to which he replied, "I serve everybody."
"I don't discriminate against anybody," Phillips answered. "It's just that I don't create cakes for every occasion that people ask me to create ... a wedding is just an inherently religious event and the cake is definitely a specific message that goes with that."
Phillips went on to note that he refuses to make cakes that celebrate Halloween or disparage individuals including LGBT people, due to his religious beliefs.
"I wouldn't create a cake that would be anti-American or disparaging against anybody for any reason. Even cakes that would disparage people who identify as LGBT. Cakes have a message," added Phillips.
Phillips' remarks come the day after the Supreme Court ruled in Masterpiece Cakeshop v. Colorado Civil Rights Commission that Phillips should not have been punished for refusing to make a wedding cake that celebrated a same-sex marriage.
Justice Anthony Kennedy wrote the majority opinion, being joined by Justices Elena Kagan, Samuel Alito, Stephen Breyer, Clarence Thomas, Neil Gorsuch, and Chief Justice John Roberts. Justice Ruth Bader Ginsburg wrote a dissent, which Justice Sonia Sotomayor joined.
"When the Colorado Civil Rights Commission considered this case, it did not do so with the religious neutrality that the Constitution requires," wrote Kennedy.
"Given all these considerations, it is proper to hold that whatever the outcome of some future controversy involving facts similar to these, the Commission's actions here violated the Free Exercise Clause; and its order must be set aside."
Phillips' attorney, Kristen Waggoner, of the Alliance Defending Freedom, also celebrated the ruling, declaring that "government hostility toward people of faith has no place in our society."
"Tolerance and respect for good-faith differences of opinion are essential in a society like ours. This decision makes clear that the government must respect Jack's beliefs about marriage," Waggoner said Monday and reiterated on the "Today" show.