Ian Somerhalder and Nikki Reed News: Couple Celebrates First Wedding Anniversary on April 26, Having a Baby Soon Is Part of Their Plans
Ian Somerhalder and Nikki Reed News: Couple Celebrates First Wedding Anniversary on April 26, Having a Baby Soon Is Part of Their Plans
Nikki Reeds and husband Ian Somerhalder are celebrating their first wedding anniversary on April 26, and it looks like they are already planning to expand their household by working on having a baby.
"I'm sure that's in the cards," was Reeds reply when E! News asked her if she and Somerhalder are planning to have their own baby soon.
Apparently, the couple is still enjoying their time as a childless couple at this point in time. A year after tying the knot, there is no denying that love and romance are still burning strong as ever for the two.
"Our household is very busy all the time. No boring conversations at dinner," Reed disclosed.
The two got married in an intimate ceremony in Topanga Canyon, California last year in an event that was dubbed as the "vampire wedding." Reed played the role of the vampire Rosalie in the "Twilight" movies while Somerhalder is the fan favorite vampire of "The Vampire Diaries" series.
While the two are still to become parents to human babies, they channel the inner parents in them by showing the love and care that they have to their "furry babies." The couple is proud "pawrents" to dogs, cats, and even horses in their household.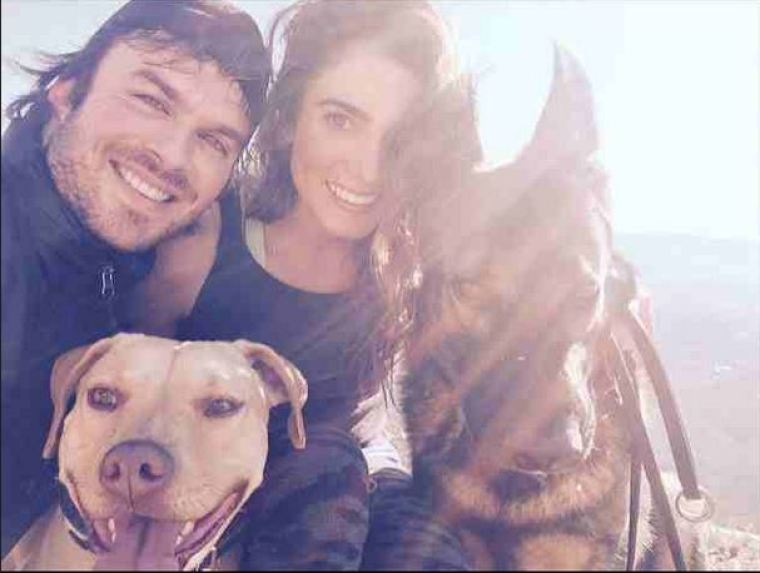 "Every single day. Look who I get to wake up with. We're under kitties and dogs, and it's just pure bliss," Somerhalder told People magazine in January this year.
While it is true that people admire Reed and Somerhalder for their passion for animals and their advocacy for animal protection, fans of the two are hoping that it will not take long for the couple to stay childless for long.
"Well, you know, those are the coolest little things in the world," Somerhalder told Entertainment Tonight in February.
Now that the two is married for a year already, fans can just hope that the couple will soon have their own "coolest little thing in the world."