Imam Says America, Europe Taking Muslim Refugees Will Only Help Spread Caliphate; Tells Muslim Refugees to Breed With Europeans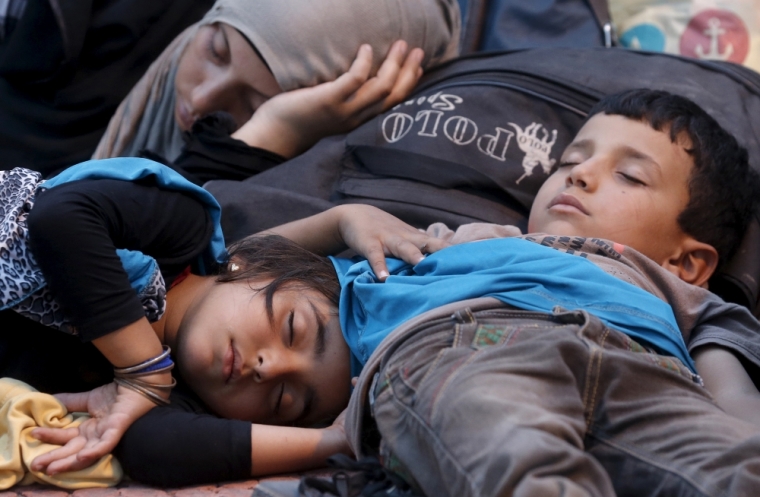 In a controversial speech delivered at the Al-Aqsa Mosque in Jerusalem, Israel top Imam Sheikh Muhammad Ayed said European countries accepting refugees in the ongoing migrant crisis are not doing it out of compassion but out of a need for workers, and warned that it will only help the spread of the Islamic caliphate.
"(The infidels) want us to be tormented. They want us to be humiliated. (The Quran says): The Jews and the Christians will never be pleased with you but we will never follow their religion. This dark night will be over, and soon, we will trample them underfoot, Allah willing," said Ayed in a clip of his address posted on YouTube on Sept. 11.
"Germany is not a compassionate country that wishes to absorb refugees from Syria and Iraq and Palestinian refugees in the Levant and elsewhere. Europe has become old and decrepit, and needs human reinforcement," he continued, before asserting that Germany was only interested in refugees because of its need for workers.
"No force is more powerful than the human force of us Muslims. Oh Muslims, the Germans say, in their economic reports, that they need 50,000 young workers. Now, they have got 20,000, and they want another 30,000 and more, to work in their factories," he said.
"They are not motivated by compassion for the Levant, its people, and its refugees. Throughout Europe, all the hearts are infused with hatred toward Muslims. They wish that we were dead," he said.
Ayed goes on to mock the low fertility rate in Europe and encourages the migrants to "breed" their children with them.
"They have lost their fertility, so they look for fertility in our midst. We will give them fertility! We will breed children with them, because we shall conquer their countries. Whether you like it or not, oh Germans, oh Americans, oh French, Oh Italians, and all those like you. Take the refugees! We shall soon collect them in the name of the coming Caliphate," he said. "We will say to you: These are our sons. Send them or we will send our armies to you."
On Tuesday European Union interior ministers approved a controversial plan to relocate 120,000 migrants across the continent over the next two years, according to the BBC.
The plan will result in migrants moving from Italy, Greece and Hungary to other EU countries. Despite the approval of the plan, four countries, Romania, the Czech Republic, Slovakia and Hungary voted against accepting mandatory quotas, and Slovakia's prime minister openly declared after the vote that he would not honor the new quotas.
Finland reportedly abstained from the vote while Poland, which had opposed the plan, voted in favor of it.