Indiana State Trooper Fired for Telling Motorists About Jesus on the Job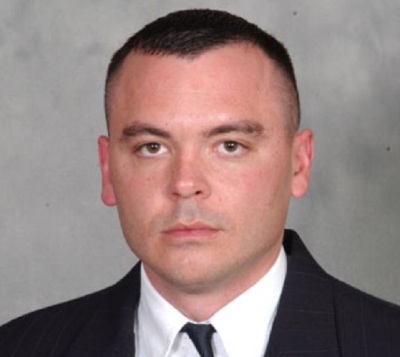 An Indiana state trooper accused of telling motorists about Jesus and inviting them to church while on duty was fired from his job on Thursday.
Indiana State Police Superintendent Doug Carter released a statement Thursday about the firing of Brian Hamilton, 40, a 14-year-veteran of the Indiana State Police.
"While all of us — citizen and police officer — enjoy the right to freedom of religion and freedom of speech, there are appropriate and proper restrictions placed on agents of the State related to their actions while engaged in their official duties," began Carter in the statement highlighted by ABC 6.
"While I respect Mr. Hamilton's religious views I am also charged to respect every citizen's rights and the best way forward for the citizens of Indiana, and for Mr. Hamilton, was to end his employment as a state police officer," he continued.
"Making the decision to end a person's career is not a decision I make without considerable thought. I truly wish Brian the best in his future and the ability to follow his heart," Carter added.
Hamilton's firing comes after a two-month internal investigation into a complaint that he questioned a citizen's religious affiliation in January, according to the Indy Star, and two days after the American Civil Liberties Union of Indiana filed a federal lawsuit on behalf of a woman, Wendy Pyle, who accused the fired trooper of asking her if "she had been saved," after pulling her over in Fayette County in January. Hamilton allegedly told the woman about his church and gave her directions to it.
"Ms. Pyle was extremely uncomfortable with these questions," the lawsuit said. "In order to hopefully end these inquiries Ms. Pyle indicated that she did attend a church and that she was saved."
Hamilton, according to the Indy Star had also been sued before and warned to stop proselytizing. In 2014 the ACLU filed a similar lawsuit on behalf of a woman named Ellen Bogan, who accused Hamilton of stopping her that August for an alleged traffic violation in Union County. After issuing her a warning ticket Hamilton reportedly asked her if she had a home church and whether she accepted Jesus Christ as her savior.
"I'm not affiliated with any church. I don't go to church," Bogan told IndyStar at the time. "I felt compelled to say I did, just because I had a state trooper standing at the passenger-side window. It was just weird."
Bogan's lawsuit was eventually settled and Hamilton was told not to question others regarding their religious beliefs, or provide religious pamphlets or similar advertisements to them.
In the most recent lawsuit, Hamilton is named as the sole defendant.
The Christian Post reached out to the Indiana State Police for further comment on Friday and Captain David Bursten, chief public information officer for the state police said he wanted to make it clear that Hamilton's firing had nothing to do with the most recent lawsuit.
"It needs to be clearly understood that the state police internal investigation and the public announcement of the ICLU lawsuit against Mr. Hamilton are independent and separate issues," said Bursten in a statement to CP.
"The internal investigation was initiated, conducted, concluded and scheduled for the April 7th hearing over two weeks prior to the state police having any knowledge of the ICLU lawsuit. Today's termination of Hamilton's employment with the state police was the result of a thorough internal investigation and would have occurred regardless of any legal action initiated by the ICLU against Mr. Hamilton," he noted.
When asked how he would describe Hamilton, Bursten said: "I really did not know him at all very well. I knew who he was. From what I can tell, he is a man of conviction, he is a man of character, but he exercised some very poor judgement in the performance of his official duties."