Indigenous People Should Have Rights Over Their Land, Pope Francis Says
Indigenous People Should Have Rights Over Their Land, Pope Francis Says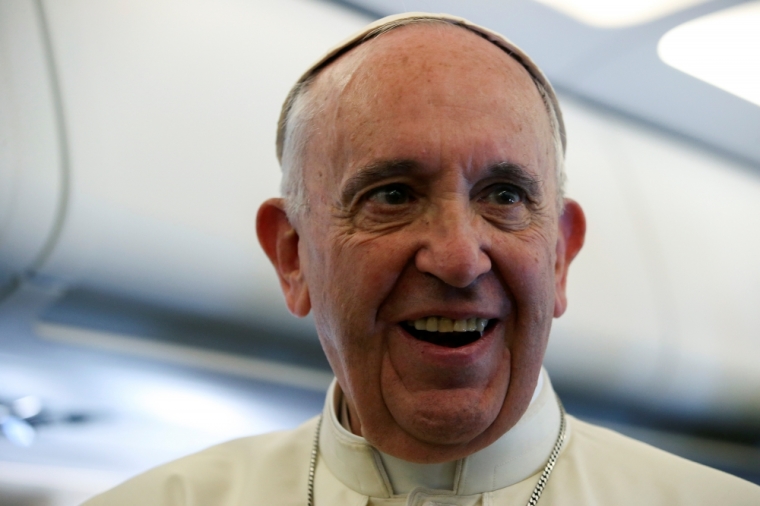 Days after a federal judge refused to halt work on the final stretch of the Dakota Access pipeline opposed by American Indians for religious and safety reasons, Pope Francis said Wednesday that indigenous people must give prior consent to any economic activity affecting their ancestral lands.
In a U.N. agricultural meeting with representatives of indigenous people, Francis said the key issue facing them is how to reconcile the right to economic development with protecting their cultures and territories.
"In this regard, the right to prior and informed consent should always prevail," said Francis, who is a longtime supporter of the rights of indigenous peoples. "Only then is it possible to guarantee peaceful cooperation between governing authorities and indigenous peoples, overcoming confrontation and conflict."
The Dakota Access Pipeline Project is a new approximate 1,172-mile, 30-inch diameter pipeline that will connect the rapidly expanding Bakken and Three Forks production areas in North Dakota to Patoka, Illinois.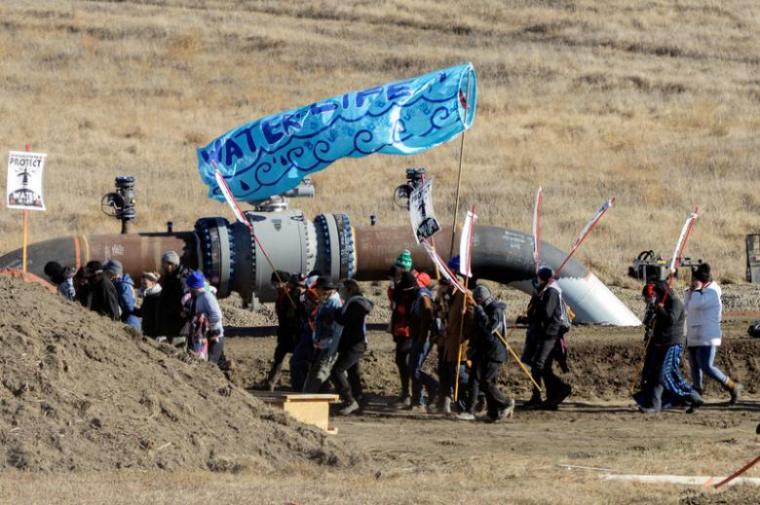 "The pipeline will allow domestically produced light sweet crude oil from North Dakota to reach major refining markets in a more direct, cost-effective, safer and environmentally responsible manner. The pipeline will also reduce the current use of rail and truck transportation to move Bakken crude oil to major U.S. markets to support domestic demand," according to the company building the $3.8 billion oil pipeline, Texas-based Energy Transfer Partners.
The Cheyenne River and the Standing Rock Sioux tribes sued to stop the pipeline, arguing that it threatens their drinking water, cultural sites and ability to practice their religion, which depends on pure water.
On Monday, the Associated Press reported that U.S. District Judge James Boasberg ruled that as long as oil isn't flowing through the pipeline, there is no imminent harm to the Cheyenne River and Standing Rock Sioux tribes. Boasberg said, however, that he would examine the arguments of the lawsuit more deeply on Feb. 27 at another hearing.
Nicole Ducheneaux, lawyer for the Cheyenne River Sioux tribe, argued, "The mere presence of the oil in the pipeline renders the water spiritually impure."
But Boasberg said that any immediate harm to the tribe "comes from when the spigots are turned on and the oil flows through the pipeline."
American Indian activist Chase Iron Eyes told the AP that opponents of the pipeline will continue fighting the project in the courts as well as protesting "in peaceful prayer and in dignity as we assert our rights to protect our environment, our economy and our sovereignty."
Vicki Granado, a spokesperson for Energy Transfer Partners, said last week that the drilling work would take about two months and that the full pipeline system would be operational within three months. David Debold, a lawyer representing Dakota Access, suggested the pipeline could be ready for oil in as soon as 30 days.
"We're not in a position where we can agree to any kind of stopping of the pipeline," he said.
In expressing their commitment to honesty and openness, Dakota Access said they would work with all landowners affected by the project to minimize disruptions.
"As an operating principle, Dakota Access Pipeline is committed to working with individual landowners to make accommodations, minimize disruptions, and achieve full restoration of impacted land," the company said. "We will listen to and address questions from the community, landowners and other interested stakeholders about the project, proposed routes, landowner communications and more. It is our intent to live up to our promises of openness, honesty and responsiveness before, during and after construction and throughout operations."