Interview Church Planter Brannin Pitre: Los Angeles Is on the 'Cusp' of a New Mov't; How Tim Keller's Church Supported Vision LA (Pt. 1)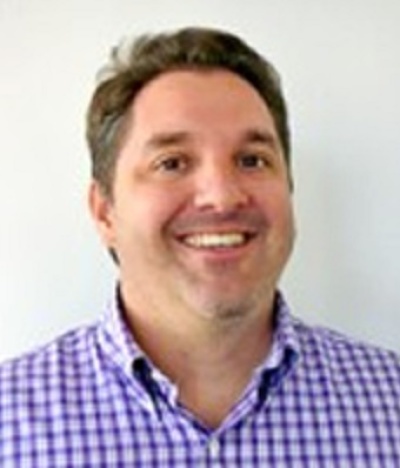 LOS ANGELES – Church planter and Together LA lead organizer, Pastor Brannin Pitre, is hoping an upcoming three-day conference bringing together Christian leaders in late February to discuss what it means to love Los Angeles will expand thought and action on what he sees as a newer hot spot for church planting.
"There's a little bit of a buzz and an excitement that's brewing for people and I think Together LA is part of this catalytic movement that gets this buzz farther down the road that says, 'If you really want to be involved in some really dynamic ministry that's going on right now in this country, you've got to think about Los Angeles,'" Pitre told The Christian Post recently.
"About 15-20 years ago, it was New York, even 10 years ago it was New York," he explains. "There's been other hot spots around the country. I do think that there is something significant happening in Los Angeles that we are just at the cusp of and it would really be fun to see what the Lord does."
Organizers of Together LA plan to host leading pastors, ministry and community leaders, including Tim Keller, pastor of Redeemer Presbyterian Church in Manhattan, New York, as they discuss what it means to embrace Los Angeles and help meet its needs.
The event, scheduled for February 26-28, will include ministry leaders presenting interactive sessions that "engage the realities of loving our city," organizers announced last week. Workshops and panel discussions will cover topics such as mercy ministry, systemic injustice, ethnic and class conflict, faith and work, social and culture changes and challenges, church health and church collaborations.
Pitre belongs to the church planting group, City to City North America, and has lived in Pasadena, California for the last 7 years with his wife, Tanya, and their three children. Upon graduation from Gordon-Conwell Theological Seminary, the Pitres pursued a ministry call that led them to Dallas, Texas, working with Park Cities Presbyterian Church. In 2005, a church planting role with Redeemer Presbyterian Church (NYC) and the formation of Vision-LA (a church planting movement in Los Angeles) ultimately brought the Pitres to California. In 2008, they planted Grace Pasadena in the heart of Old Town Pasadena.
Below is the first part of CP's edited interview story with Pitre regarding how Together LA formed and its purpose.
CP: I understand there was a group called Vision LA. Is that where you started before Together LA?
Pitre: For me personally, yes. I was pastoring at a great big church in Dallas and my wife and I felt like we were called to go plant a church somewhere. We didn't know exactly where. We were connected to Redeemer in New York and Tim Keller. About every six weeks or so we were flying back and forth to New York. We were trying to look for a spot to plant a church and we looked everywhere. We were all up and down Long Island and all up and down Manhattan. We looked at Stamford, Connecticut. We looked at every place and finally we said, "OK, we've got three kids and I think the best place for us is Gramercy Park."
I was convicted that I wanted to plant a church, but I was also convicted that I didn't want to plant a church just to plant a church because I had to feel like it was the right calling. I loved New York, I loved the ministry, Gramercy Park was a great location for us, [but] it just didn't seem like it was a fit. And so I went to the guys in New York and said, "Look, my wife went to school in California, there's a church in Malibu that's folding that asked us to come and investigate to see if we could plant a church out there and what do you guys think about L.A.?"
CP: When you say you "went to the guys" who do you mean?
Pitre: At that point, Redeemer had what was called Redeemer Church Planting Center and there were four or five guys there who were in charge of beginning the process of rapidly planting churches in North America, Europe, Asia, and South America. That team of men were asking us to plant a church in New York. I went back and said, "We just can't get comfortable, it's been four years now. We can't get comfortable with where in New York to plant, so would you be ok with us going out to L.A.?" [They said,] "Sure, we would behind you going to L.A., we don't have anything going on there."
CP: At the time where were you?
Pitre: I was an associate pastor at a church in Dallas called Park Cities Presbyterian Church.
CP: When you say you were connected to Tim Keller, it was through this church planting group?
Pitre: Yes, well, the church in Dallas was the same denomination as the church in New York. Redeemers Church Planting Center became City to City...
So, those two churches partnered to send us to Los Angeles. We asked and said rather than having us pick a location to plant a church, would you give me a couple years to kind of figure out the lay of the land, build some networking, and start something called Vision LA where we began to plant churches. In some ways it was a success and in some ways it never quite got off the ground the way we wanted it to, but it did do the good job of networking people together and beginning that little bit of a seed to say that the new planters that are coming are not coming for a five year period, we're coming to stay and we wanted to be united together and we want to plant.
In all that time that we were here – from 2005 to 2008 – we were looking at locations for other people to plant, we were helping other churches get started. We were drawing in church planters from all over the place just to talk and consider what it looks like to plant in L.A.
We ourselves ended up planting a church in Pasadena and I took that church planting network leader hat off and just focused on being a church planter… Then, things are going well, but the scene for L.A. church planting kind of goes dormant … not a negative, but just stable. You didn't have a lot of church planters leaving, you didn't have a lot of church planters failing… things just kind of went status quo for a few years (between 2008 and 2011)…
(Then, during the interview, Pitre begins to explain meeting Pastor Kevin Haah of New City Church)
There was a guy in downtown L.A. and I'd heard about him. I thought, you know, he's doing something really interesting and I think that he's really got the same DNA as the rest of us here, this kind of missional, urban, city center, Redeemer-esque, DNA – the cultural understanding. His name is Kevin Haah. He had planted a church in downtown L.A. called New City and Redeemer was doing a conference of North American planters… Kevin had a vision and it was to do a multi-ethnic, multi-socioeconomic church. So, 50 percent of his folks are on skid row, 50 percent are not [in a] downtown L.A. church plant. I thought there is something interesting about that. He got with a group called "Stadia" to help him plant and somewhere along the line he said, "You know we've got a vision to plant 119 churches in Los Angeles." …Early on it was like 70 churches … The Los Angeles neighborhood councils got together and they redefined these neighborhoods and said there are 119 identifiable neighborhoods within the Los Angeles area. … This is pre-L.A. church planting movement. This is how it got started.
I thought that's a great vision, a really good vision. Then Kevin got connected to a church in Eagle Rock called Christian Assembly and there's a co-pastor there named Tom Hughes. Then, Tom and Kevin started to work there and then a couple of other guys started to work together. They quickly bought into that vision and they began talking about what a church planting network would look like. They created the Los Angeles Church Planting Movement, which was sponsored and supported by Stadia.
Together LA website: http://www.togetherla.net/
Part Two of the interview will be published later this week.