iPhone 2018 Rumors: LG to Produce 6.5-Inch Displays for Apple?
The iPhone X and the iPhone 8, are not even half a year old, and already, fans are looking forward to a new iPhone. A new handset this year, which most refer to as the iPhone 2018 for now, could have a 6.5-inch OLED display made by LG, according to reports.
It was not too long ago when Apple was buying up all the OLED phone displays that Samsung can churn out. Early last year, the iPhone maker was buying OLED screens in the tens of millions from Samsung, well in advance of the iPhone 8 and iPhone X.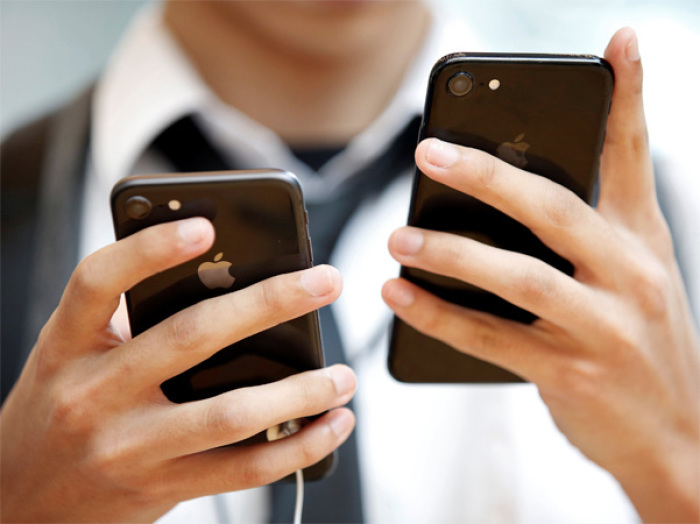 This year, though, the company is proving to be a fickle partner. Reports suggest that Apple is turning to LG Display to produce 15 to 16 million phone screens this year, according to Korean tech news outlet Electronic Times via MacWorld.
It's not just the switch in display makers that have tech followers doing a double take on this report but the size of the screen Apple has ordered as well. The order is reportedly for 6.5-inch displays for the entire batch, a screen size significantly larger than the one the current iPhone X carries.
Samsung seems to be the go-to supplier for smaller displays, at least for now. Apple will still be counting on Samsung to be the main supplier for OLED displays for a newer iPhone model that will have a 5.8-inch display, the same as the iPhone X.
For now, tech industry watchers are looking at the 15 to 16 million figure and the screen size, and are thinking that these displays will be for an upcoming top-end iPhone model that even Apple will only be able to sell limited quantities of. This supposed iPhone X sequel, or a possible iPhone X Plus, might come right in the last quarter of the year, just like last year's flagship model.