Iranian Youths Mass Converting to Christianity Despite Islamic Indoctrination, Government's Efforts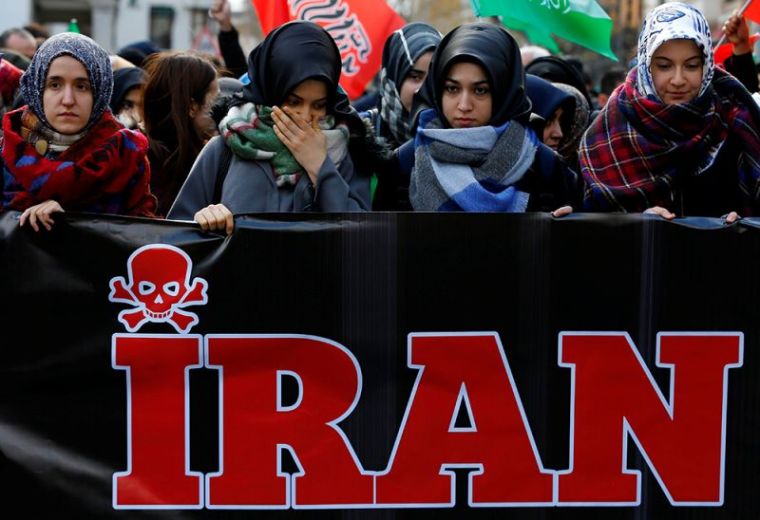 The massive rise of Christianity in Iran, especially among youths, continues despite the Islamic government's efforts to suppress the faith. Even Islamic leaders admitted that more and more young people are choosing to follow Christ.
According to Mohabat News, which reports on the persecution and state of Christianity in Iran, the "exponential rate" of Christian growth has been a factor for the last couple of decades.
Now even leading Islamic seminary officials, such as Ayatollah Alavi Boroujerdi, have pointed to "accurate reports indicating that the youth are becoming Christians in Qom and attending house churches."
Ayatollah Makarem Shirazi has also been raising alarm over the number of Iranian youths becoming Christians, and has blamed "foreign influence" for the conversions.
Other ayatollahs, such as Wahid Khorasani, have slammed government officials "for their negligence in preparing counteracting strategies to stop the spread of Christianity."
Mohabat News pointed out that "this high rate of conversion of Iranian youth to Christianity is in spite of rigorous Islamic indoctrination of the youth in their families and educational system."
"The Islamic government of Iran dedicates massive budgets to the support of Islamic organizations that promote Islam among the youth within and without Iran's borders. Such efforts to attract Iranian youth is much more noticeable in Islamic cities such as Mashhad and Qom," it added.
"Regardless of such efforts, Iranian youth seem to become increasingly distant from Islam, which is a cause of great concern for the Iranian Islamic government."
The New York-based Center for Human Rights in Iran said in a report in July that Iranian authorities are increasingly cracking down on Christian converts in the country, arresting and imprisoning believers in their attempts to suppress Christianity.
CHRI noted in its report that since June 2017, at least 11 Christian converts and the former leader of the Assyrian Pentecostal Church in Iran have been issued long prison sentences by the Revolutionary Court in Tehran.
"Christians are recognized as an official religious minority in Iran's Constitution, but the state continues to persecute members of the faith, especially converts," said CHRI's executive director, Hadi Ghaemi.
"The state must respect its own laws and international obligations and allow Christians and all religious minorities full freedom of worship."
The Iranian government has reportedly been spending millions of dollars for Islamic propaganda across the country, alongside its campaign to crack down on new Christian converts, and its closure of churches in Tehran and elsewhere.
The strategies have been ineffective, however, with mission group Elam Ministries separately estimating that there are as many as 360,000 believers in Iran today – up from only 500 in 1979.
"Church leaders believe that millions can be added to the church in the next few years — such is the spiritual hunger that exists and the disillusionment with the Islamic regime," Elam Ministries said earlier this year.
"If we remain faithful to our calling, our conviction is that it is possible to see the nation transformed within our lifetime. Because Iran is a strategic gateway nation, the growing church in Iran will impact Muslim nations across the Islamic world."