Is There a Secret Plan to Legalize Sex Trafficking of Minors? Feminist Activist Tells All
Is There a Secret Plan to Legalize Sex Trafficking of Minors? Feminist Activist Tells All
Silencing, Blacklisting Feminists Opposed to the Sex Trade
Days later, Chart's boss accidentally forwarded an email from a soon-to-be departing colleague who was irked about that essay Chart had published, in which she highlighted the problem with conflating male transgender persons with women.
Her colleague accused Chart of "bigotry" against transgender persons and causing them "harm" since she wrote that trans males could not be lesbians. Emails show Chart's boss replying in the exchange that she agreed and was distressed over what to do about it, mentioning Chart's experiences with abuse in her personal life and how it was affecting her work.
"[I]t's just out of control," she wrote of Chart's actions. "She appears to have decided that this is going to be the hill she battles on," saying she cared about Chart as a person but could "not tolerate the hatred."
Chart got a phone call from her moments later to explain that she did not mean to send that email to her and told her that she had been receiving many complaints, including "a substantial share of your colleagues on staff." She expressed further concern that Chart's views might interfere with doing a sex worker rights campaign, even though the organization had never even discussed such a campaign before, much less spearheaded one. It was then that Chart began to realize she was about to be fired.
The next day during another phone call Chart was told that her stance and persistent speaking out threatened the "ability of the organization to continue," and that her position "enforces a stigma" that puts people's lives at risk, and she was being let go. She was summarily sent a separation agreement and general release form describing the terms of her termination, which she shared with CP, and was asked to sign it within 21 days.
Chart asked her boss if there was anything else she had done that was a problem, any way she had failed in her work, and was told, "No." At the end of the call, every one of her work accounts was locked or deleted.
Mere hours later, she learned of rumors being spread on another political mailing list she was on, saying that she had been fired because she had published an essay in violation of her contractual obligations. But according to Chart, she was not contractually obligated in any such way and had always cleared writing proposals with her editors, giving them right of first refusal.
Chart never signed the separation agreement.
Who Is Behind the Push to Legalize Minors in the Sex Trade?
To understand the strategy of those advocating that young people should be allowed to be "sex workers," one must cut through the confusion and observe the justifications for this, especially how language is twisted to obfuscate the issue. A "sex worker" might mean a prostituted person but can just as easily mean a pimp, brothel owner, pornographer, or escort agency operator.
Those who advocate that prostitution be legalized often assert they are against "trafficking" but radical feminists and others who campaign to abolish prostitution altogether point out that trafficking is merely a process within the global sex trade, an inherently misogynist, exploitative industry. To say trafficking is bad but legal prostitution is good is nonsense, they argue. 
Prostitution abolitionists actively lobby for what is known as the Nordic model, which criminalizes sex buying, not the selling, of sex. Proponents of this approach, like Chart, do not believe the prostituted persons should be jailed or penalized, but rather seek to target the demand for commercial sex at its source: the pimps and johns.
Grant's article and other studies exploring the subject of youth in the sex trade uses phrases like young people "impacted by the sex trade" as though they are adjacent to it, perhaps living in a home where prostitution is going on, and it leaves considerable wiggle room, Chart explains.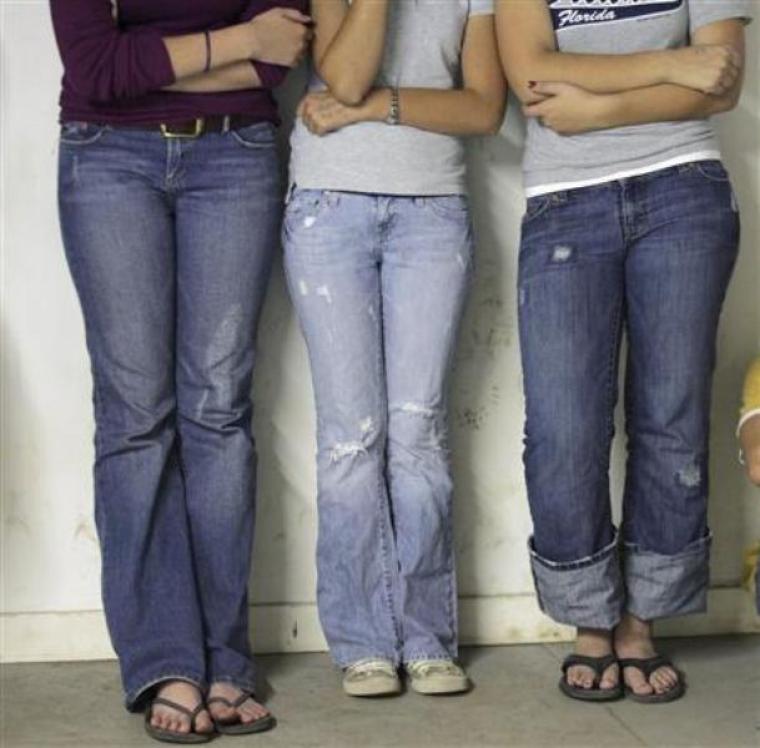 In Grant's article she refers to "people who are considered victims regardless of circumstance," those considered automatically trafficked under the law. With regard to the sex trade, under the relevant federal law on the books — which was passed by a Republican-led Congress and signed by President Bill Clinton — the only category of person that applies to is sex-trafficked minors.
"So it's a very roundabout and subtle way of saying trafficked minors," Chart emphasized, "because who else does that mean?"
When adults are involved in prostitution questions are supposed to be asked to determine whether they were trafficked for sexual exploitation purposes or if they are themselves criminally liable.
"So when they say that laws against [prostitution] are as harmful to the minor as anything else," in reality they're deceptively advocating for the allowance of minors in the sex trade, she explained.
Grant's article was originally published on Third Wave Fund. It was shortly thereafter republished (Sept. 22, 2010,) on Rewire.News, which was then RH Reality Check, with a preface noting that it was published in response to congressional hearings about the sex trafficking of minors on Craigslist. The article implies that it actually harms minors to make laws against sexually exploiting youth for money. The Craigslist Foundation is listed today as one of TWF's First 100 Club members.
On Sept. 11, 2015, Chart's now former employer published another article by Melissa Gira Grant which argued that supporting "sex worker rights" is a risky stance to take within feminist circles and can cost women employment opportunities and get them blacklisted. But according to Chart, her own experience reveals that the exact opposite can be true.
That same article links back to the Third Wave Fund piece about youth in the sex trade, doubling down in its claims. On Twitter the next day, The Sex Worker Outreach Project tweeted in praise of TWF, thanking them "for being one of the first organizations to stand up for young people involved in the sex trade."
A week after, Grant tweeted that she was searching for a "feminist donor" who could contribute a dollar to Third Wave Fund every time the group received "bullying tweets" over their "support for youth in the sex trades."
On Oct. 10, 2015, the International Association of Allies of Sex Worker Activists also hailed TWF's move, praising them for supporting the rights of sex workers and believing in "giving voice to marginalized people," and urged people donate time and money.
Days later, Third Wave Fund posted a defiant tweet telling "TERFS," which stands for "trans-exclusionary radical feminists," that they would be blocked.
"Funding the advocacy & organizing efforts of youth in the sex trade is in no way pedophilia, please stop," TWF insisted.
In recent years such language and thinking — that making "sex work" illegal harms minors — has appeared in the documents of international organizations.
A 2014 technical brief from World Health Organization's Interagency Working Group on Key Populations began addressing "young people who sell sex" couched in anti-trafficking language. Yet on page 19 the working group asserts that laws criminalizing sex work "reduce[s] the control of young people who sell sex over their working conditions and deter them from seeking services for fear of arrest and prosecution."
"In countries where sex workers are not criminalized but those who purchase sex are, there is anecdotal evidence that sex workers are forced to go 'underground' — contacting and meeting clients in less public places and reducing the time spent assessing clients for risk," the document argues.
The document claims that laws against sex work reportedly makes it harder for youth to maintain their physical safety and to access social and health programs, including HIV prevention and treatment.
On page 28 the WHO brief, under the banner of "Considerations for Policy, Research and Funding," the first bullet point reads: "Work for the decriminalization of sex work, same-sex behaviours and drug use, and for the implementation and enforcement of antidiscrimination and protective laws, derived from human-rights standards, to eliminate stigma, discrimination and violence against young people who sell sex based on actual or presumed behaviours and HIV status."