ISIS Boils 7 Jihadis Alive for Fleeing Battlefield in Iraq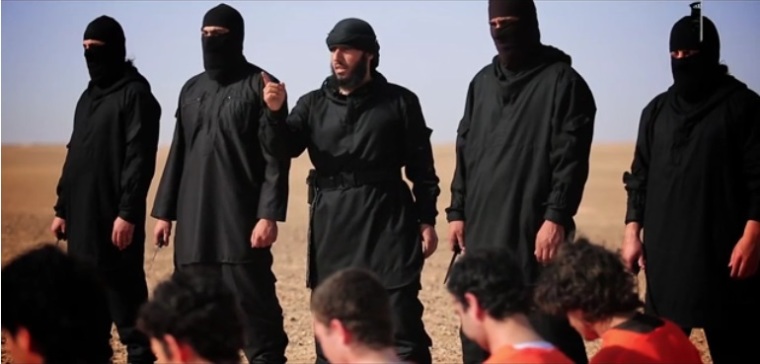 Displaying its newest barbaric method of execution, the Islamic State terrorist organization executed seven of its own fighters on Monday by boiling them to death.
According to the British news site The Daily Star, an unnamed source in Iraq told Arabic language media that senior IS (also known as ISIS, ISIL and Daesh) commanders executed seven militants who deserted the battlefield in the town of al-Sharqat in the Salahuddin province, where the jihadis were battling Iraqi forces.
As the militant outfit is continuously looking for new and more heinous ways to kill, the report indicates that the seven jihadis had their hands and legs tightly bound and were tossed into large pots of boiling water and burned alive.
"ISIL/Daesh executed seven of its militants who had fled Sharqat battlefield in Salahuddin by putting them in containers with boiling water," the source was quoted as saying.
The Daily Mail reports that the execution of the seven fighters is not the first time the militants have used boiling water as a torture method. According to the news outlet, a girl who was trafficked by IS as a sex slave recently revealed that her attacker would scold her with boiling water if she refused to give into his sexual demands.
Of course, the execution of the seven jihadis is far from the first time the group has killed its own fighters. Just last month, IS killed 19 other militants who fled battles against security forces in Fallujah, the American Herald Tribune reports.
"The ISIS terrorists executed 19 of its elements who fled from the latest battles against the security forces in the neighborhoods of al-Shuhada and al-Nassaf in Central Fallujah," the Tribune quoted an unnamed source in Fallujah as saying.
In May, Kurdish leaders said IS commanders executed their own failed leaders for "failing to accomplish their chief duties" by feeding them to ferocious dogs.
Another often used mode of execution by IS militants is burning victims alive. In June, the terror group executed 19 religious minority women and girls who refused to have sex with IS fighters.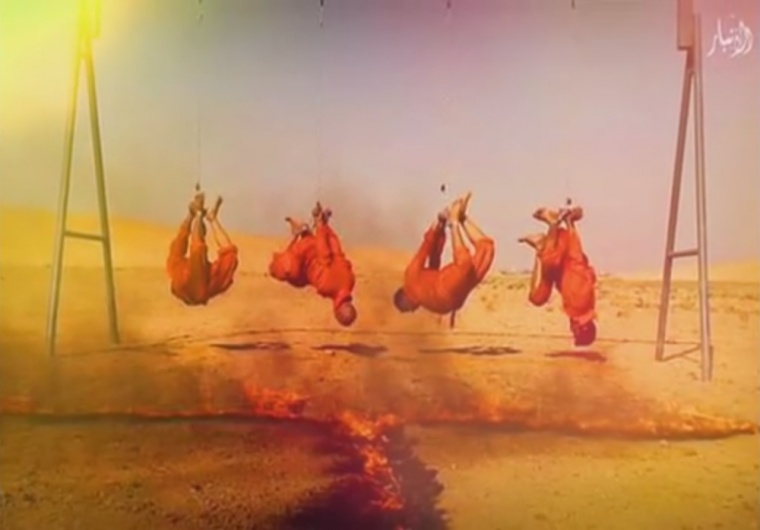 The women, all of whom were Yazidi and are among the 3,000 women and girls who are believed be sexually enslaved by IS, were burned alive inside steel cages in front of hundreds of spectators in the group's Iraqi stronghold of Mosul, eyewitnesses said.
"The 19 girls were burned to death, while hundreds of people were watching," one eyewitness said. "Nobody could do anything to save them from the brutal punishment."
In April, IS reportedly burned 15 people alive for trying to flee the besieged and deteriorating city of Fallujah.
Displaying another unique mode of execution, the terror group killed 25 Iraqi citizens accused of spying in May by dissolving their bodies in a basin of nitric acid.
"ISIS terrorist members executed 25 persons in Mosul on charges of spying and collaborating with Iraqi security forces," anonymous source told IraqiNews.com. "ISIS put the citizens in a large tub containing nitric acid inside one of its headquarters."
The source explained that the victims were lowered with ropes and dipped into the acid until "till the victims' organs dissolved."
Also in May, IS militants burned a family alive in the Iraqi city of Kirkuk for trying to escape from IS-held territories. The next day, militants executed 11 residents of Mosul for using cell phones, Alalam reports.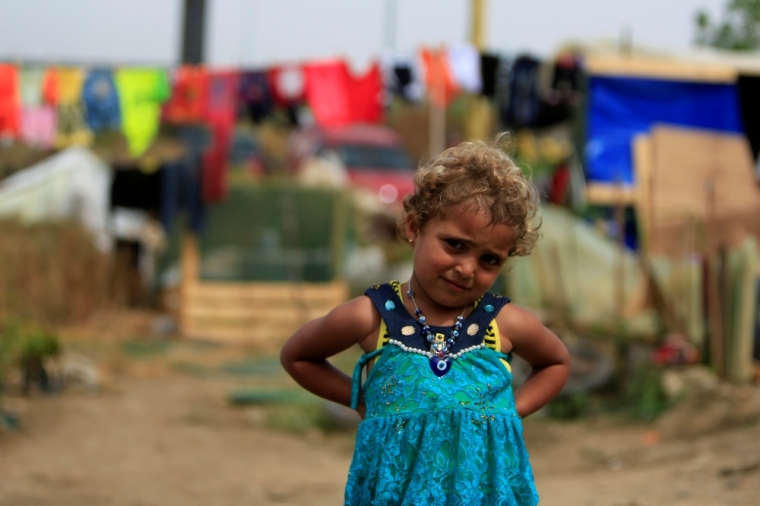 In June, IS reportedly beheaded a 4-year-old Syrian girl in front of her mother in the group's Syrian stronghold of Raqqa. Following the beheading, the militants forced the mother to cover her hands in her daughter's blood.
Just last week, the terror group released another one of its execution propaganda videos. The 21-minute video, titled "Story of Slaughter," films the gruesome beheadings of five men accused of aiding the U.S.-backed New Syrian Army.
In April, the Syrian conflict watchdog group Syrian Observatory for Human Rights estimated that IS had executed over 4,100 people in less than two years in Syria.