ISIS' 'Cultural Cleansing' of Mideast Christians Ignored by Complacent Americans, Robert George Complains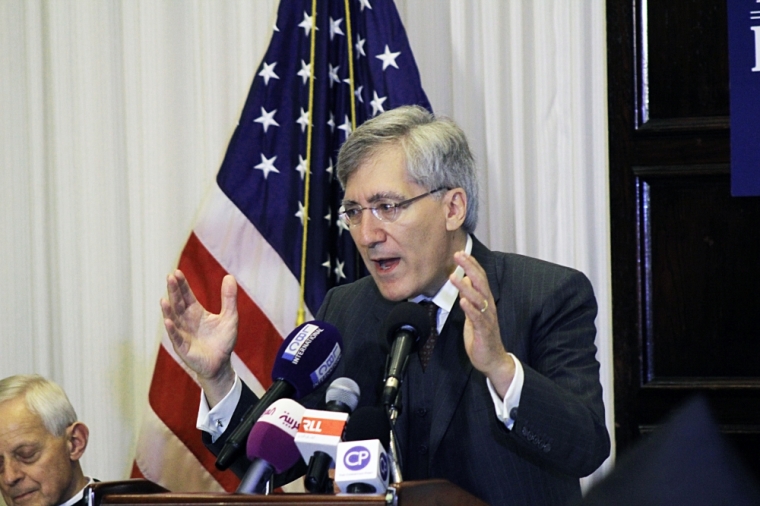 WASHINGTON – As thousands of Christians in Iraq and Syria, and other parts of the Middle East, are being tossed from their homes, killed, raped and pillaged by Islamic State forces and other terrorist organizations, Princeton law professor Robert George claims that Christians in America and other westernized nations are too complacent to speak out against the persecution in the Middle East and urge their governments to take action.
"It must be a kind of complacency that comes with power and affluence," George said. "We are happy. We are content. We are not persecuted, or not very much. So, we do not see the persecution of our brothers and of our sisters on the other side of town."
Increasingly in the last few months, Christians and believers of other religions in areas of Iraq and Syria are facing the wrath of of the Islamic State's "cultural cleansing." This has caused thousands of Christians to either flee their home, convert to Islam, or face death by sword.
George, who also serves as vice chair of the U.S. Commission on International Religious Freedom, said there needs be a louder voice coming from American and European Christians speaking out against the atrocities suffered by fellow Christians.
"Where is the voice being raised on behalf of Middle Eastern Christians by my fellow American Christians and Christians in Europe?" George said. "Yes, some do raise their voices and they are to be congratulated. To often this persecution goes on and we hear nothing. No voices raised by Christians."
George spoke at a press conference Tuesday announcing the first ever In Defense of Christians summit this week in Washington D.C. For the first time ever, six Patriarchs from the Middle East have gathered together in the United States. The goal of the summit is to promote awareness of the catastrophe facing thousands of Middle Eastern Christians.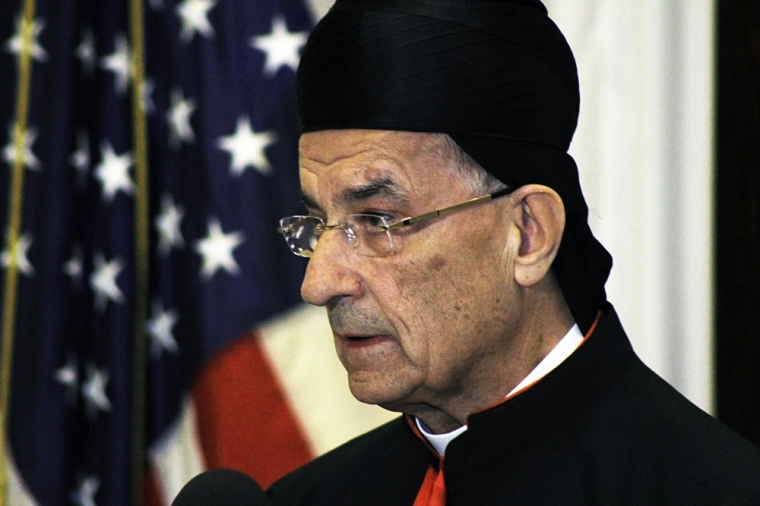 Also speaking at the event was Patriarch Mar Bechara Boutros Cardinal Raï, Maronite Patriarch of Antioch and All the East, who criticized the international community for slowly reacting to help "while the local government proved to be utterly incapable of defending the lives of its citizens."
"Terrorism is worldwide phenomenon and as we have learned from September 11th, which you can remember with deep respect for the victims of terrorism in this country," Cardinal Raï said. "The 120,000 Christians in Iraq in Mosul in the plain of Ninewa were evicted and were robbed of their money, their identification papers. The jihadists desecrated their churches and ransacked their homes and their ministries, some of which are 1,500 years old. They were subjected to all kinds of harassment and many of them killed."
George alluded to a "false narrative" that he believes is internalized by many western civilization Christians. He said the notion is that Christians are not historically the persecuted but the persecutors. He said this has put many Christians into a position in which they feel they cannot rightfully speak out when they see wrongdoing to other christians.
"The narrative has too often been internalized by Christians themselves so that they fear speaking out lest they be confronted with a claim that Christians have no right to complain about persecution because their history has been one of persecuting," George said. "As the heads are being chopped off by ISIS and other criminals, as the tortures are occuring, people are being burried alive, women are being raped. As evil beyond imagineable, genicidal evil is being done, we in the West must not worry about being accused of special pleading."
George said Christians should urge their governments to take action.
"We should demand action from the heights of commands and power from our own country," George urged.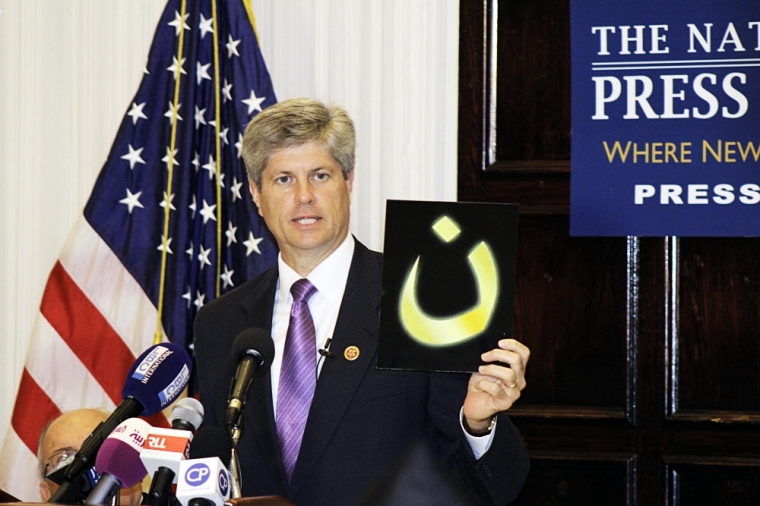 U.S. Rep. Jeff Fortenberry, R-Nebraska, said in his remarks that the U.S. has shown the ability in the past to intervene and make a difference in other cases of blatant religious rights.
"The systematic campaign of religious cleansing demands the highest level of international intervention," Fortenberry said. "Now, the quick action on behalf of the Yazidi communities demonstrates that the United States has both the capacity and will to prevent humanitarian catastrophe. I commend the president for this action."