ISIS Holds 70-Y-O Prayer Leader Captive Over Prophetic Dream Predicting Terrorist Group's Demise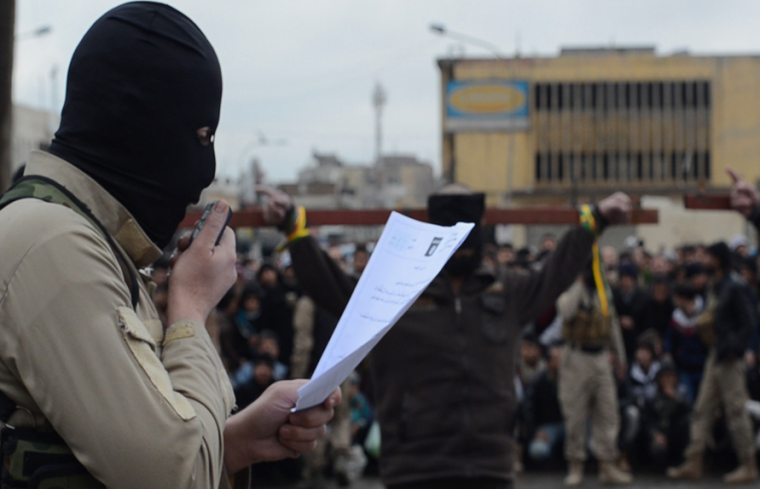 The Islamic State terrorist organization has reportedly abducted a 70-year-old prayer leader because he said he had dream about the barbaric militant group's downfall in its largest stronghold in Iraq, the city of Mosul.
According to local sources who spoke with the Iranian-based AhlulBayt News Agency, militants captured the elderly man, who was a prayer leader at a mosque in Mosul, after he claimed that he was given a prophecy in a dream about the demise of IS' control of the city.
As IS continues to suffer from declining oil revenues and U.S. President Obama and Iraqi Prime Minister Haider al-Abadi vowed on Monday to launch an offensive to recapture Iraq's second largest city within months, the militant group's leaders have barred Mosul residents talking about military successes against IS.
The local sources say IS leaders heard about the man's dream after the news of it had spread around the city. The jihadis subsequently raided the man's home in the Tahrir district of Mosul and detained him.
It is unclear as to what kind of punishment IS leaders have planned for the elderly man, but the militant group has heinously punished people in the past for simply talking about the advances of the Iraqi military.
Earlier this month, it was reported that IS militants in Mosul stitched four people's mouths shut with metal wire because they were involved in a discussion about military successes against IS in the Nineveh Plains.
"Four of our residents were discussing the success of the army in a casual conversation about politics, when another man suddenly joined in. He casually discussed with them the defeat of ISIS and offensive operations in Nineveh," a Mosul resident, who chose to remain nameless due to fear of retaliation from IS, told Sputnik International. "Later, all four people were caught. Right where they were standing, their mouths were sewn up with metal wire."
As a number of towns in Iraq, including the city of Fallujah, have been liberated from IS in recent months, Deputy Secretary of State Antony Blinken claimed last week that IS has lost half its territory in Iraq thanks to Iraqi forces, which was aided by the U.S.-led international coalition.
But as attention shifts to the effort to retake Mosul, Obama proclaimed on the sidelines of the United Nations summit in New York that he and Abadi were confident that the Iraqi army and the coalition could make headway in Mosul "fairly rapidly."
"This is going to be hard. It's going to be challenging. It will require resources," The Associated Press quoted Obama as saying. "But [Abadi] professed confidence that more territory can be wrested from the militants, in part because he said 'the Iraqi forces are getting more confident.'"