Islamic Groups Copying Pentecostal Christian Worship Style in Nigeria to Try & Stop Muslims From Going to Churches
Islamic Groups Copying Pentecostal Christian Worship Style in Nigeria to Try & Stop Muslims From Going to Churches
"If you can't fight 'em, copy their style."
This appears to be the new battle cry by Muslim groups in Nigeria to try and arrest the decline of their membership due to the success of evangelical leaders in drawing people—even Muslims—to Christian churches.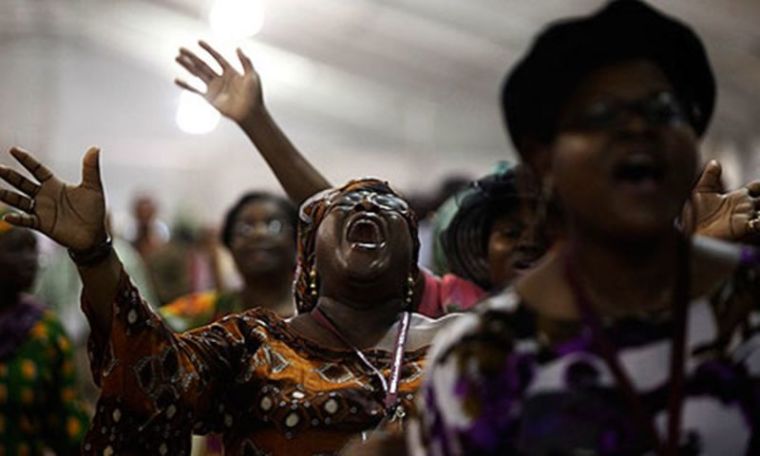 A growing number of these Muslim groups are now copying the Pentecostal forms of worship to stop Muslims from attending Sunday morning Christian services and to try and win converts, Agence France Presse (AFP) reported.
There used to be more Muslims than Christians in Nigeria. According to the Pew Research Center, in 1953, 45.3 percent of Nigeria's population was Muslim and only 21.4 percent Christian, with 33.3 percent belonging to other religions.
But as of 2010, Nigeria has a population of 80.5 million Christians and 75.7 million Muslims, according to Pew data.
Nigeria now has the largest Christian population in Africa, which includes nearly 60 million Protestants, about 20 million Catholics and more than 750,000 other Christians.
Pew noted that all major Christian groups have grown in Nigeria since the 1970s, with the biggest growth witnessed in Pentecostal churches.
Vibrant worship in churches is said to be one of the major reasons for the massive success of Pentecostal Christianity in Nigeria.
To counteract this trend, some Islamic groups in Nigeria's southwest have introduced "new modalities of prayer, modes of proselytizing, and repertoires of devotion that closely approximate forms normally exclusively associated with Pentecostal Christianity," Ebenezer Obadare, a sociology professor at the University of Kansas, told AFP.
These Islamic groups now hold "charismatic" sessions on Sunday mornings in addition to their traditional Friday prayers. Obadare said this is meant to prevent Muslims from attending Sunday morning Christian services.
In the capital Lagos, the imam of the Nasrul-lahi-li Fathi Society of Nigeria even mimics the booming preaching style of Nigeria's evangelical pastors. As he walks up and down the aisles before thousands worshippers, men and women on prayer mats raised their hands to the sky—just like what Pentecostals do.