Israel Is Not Committing War Crimes in Gaza, Int'l Law Group Responds to Red Cross Accusations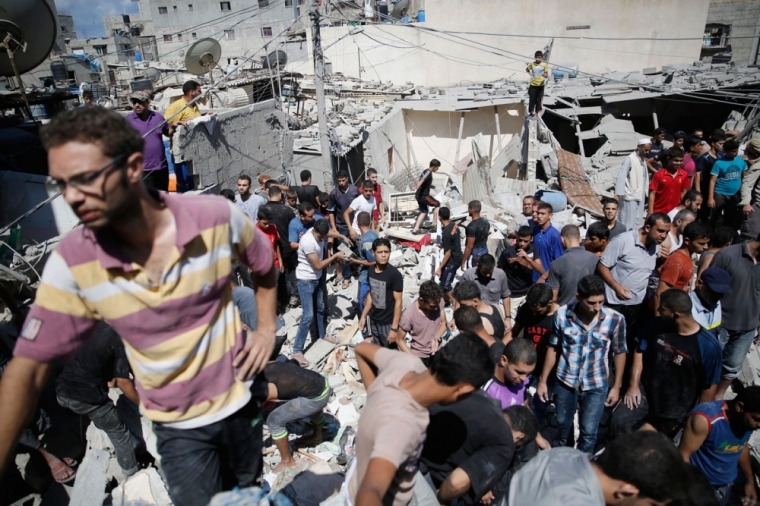 The European Centre for Law and Justice has hit back against the International Red Cross for insinuating that Israel is committing war crimes in Gaza, arguing that it is the terrorist tactics of Palestinian militant group Hamas that are in clear violation of international law.
"It is deeply disturbing that the International Red Cross, which should be an objective relief organization, is engaging in an unbalanced and biased campaign to smear Israel," wrote Jay Sekulow, who serves as Chief Counsel of the ECLJ as well as the American Center for Law and Justice.
"While insinuating that Israel is committing war crimes as it protects its civilian population under attack by Hamas terrorists, the Red Cross is turning a blind eye to the deadly terrorist tactics used by Hamas – using its own population as human shields – in clearly violation of international law. We are urging the Red Cross to rely on the facts and the truth in reporting what is taking place in the Gaza conflict.
Sekulow further argued that Israel needs to be "commended" for its efforts and accused Hamas of intentionally attacking Israeli civilians and using people as human shields.
The statement is accompanied by a detailed 13-page letter, which outlines a number of instances where the IRC has criticized Israel for the destruction of shelters and schools in Gaza that have led to civilian deaths, but fails to mention the role of Hamas in attacking Israeli soldiers and civilians.
A report by Peter Maurer, International Committee of the Red Cross president, who visited Gaza last week, condemned the "disregard for humanitarian law" that has led to "unacceptable toll on civilians."
"This conflict has taken an unacceptable toll on the civilian population," Maurer wrote. "We have called for the killing and the destruction to stop in the name of humanity. Protecting civilians must be the overriding concern. The parties to the conflict have obligations under the laws of war. We have witnessed serious discrepancies between those obligations and the reality on the ground. We are determined to engage with the parties in an effort to stop this happening again."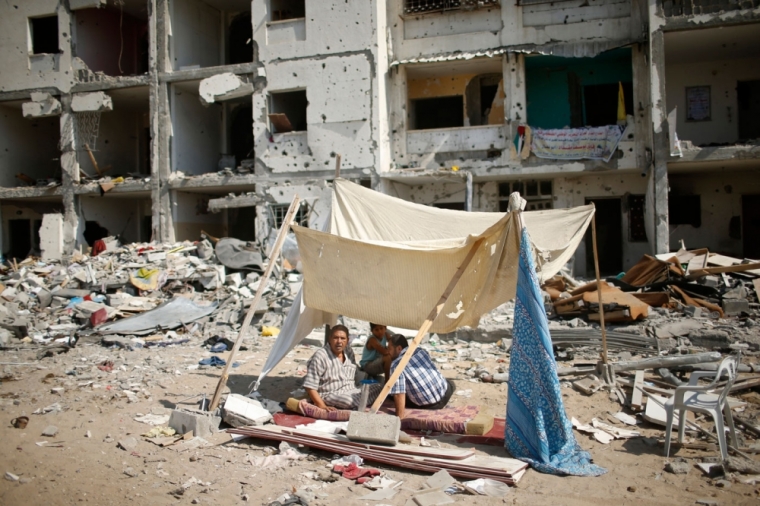 Maurer added that having seen the destruction on the ground on Gaza and met many of the victims of the hostilities, he attests that humanitarian law supposed to balance between military necessity and humanitarian considerations has "not been respected."
"This only underlines the need for the parties to absolutely abide by the law, and for the international community to take all possible measures to ensure that they do so," the ICRC president said.
Close to 2,000 Palestinians have died in the conflict so far. A three-day ceasefire that began Sunday night held out through Monday, with mediators from Egypt hoping to negotiate a longer truce deal between Israel and Hamas.
The Red Cross and other international human rights groups such as Human Rights Watch have also published reports accusing Israeli soldiers of firing at unarmed civilians attempting to flee Gaza, as well as medical personnel attempting to rescue the injured.
"When will there be justice for the civilians in Khuza'a, who suffering shelling for days, then faced deadly attacks by Israeli soldiers after being ordered to leave the town?" asked HRW Middle East and North Africa director Sarah Leah Whitson.
Israel Prime Minister Benjamin Netanyahu has hit back against such accusations, however, and accused Hamas of committing "double war crimes."
"Hamas is committing a double war crime. It is both targeting civilians and hiding behind civilians, including U.N. facilities, which are not only rocket storage sites but rocket launching sites and mortar launching sites," Netanyahu said, according to CCTV last week.
"So, Israel has every right to defend itself and we are obeying the rules of war and the international code and those who are responsible for all these tragic civilian deaths are Hamas."
ECLJ's letter sent to Yves Daccord – Director-General of the ICRC in Geneva, Switzerland, further states that international law recognizes Israel's "right of self-defense in protecting its civilian population from Hamas terror attacks."
The letter adds that attacks on legitimate military targets are not war crimes, and that Israel is taking necessary precautions before striking a military target near civilians. The ECLJ notes that "only the blind" would criticize Israel while giving Hamas a pass, and warns that given ICRC's "blatant bias," it would be "difficult to fathom" why Israel would cooperate with ICRC officials in the future.
"We, therefore, respectfully urge ICRC officials to thoroughly examine what they say before they say it. We further urge the ICRC to examine the facts to determine which party in the Gaza conflict really seeks to comply with IHL and which does not," the letter concludes.
"An objective, honest, evaluation will, we are confident, lead you to conclude that Israel is the only party seeking to meet the requirements of IHL."