ISWAP terrorists kill pastor, radical Fulani slaughter 134 Christians in Nigeria
Terrorists unchecked in Borno, Benue states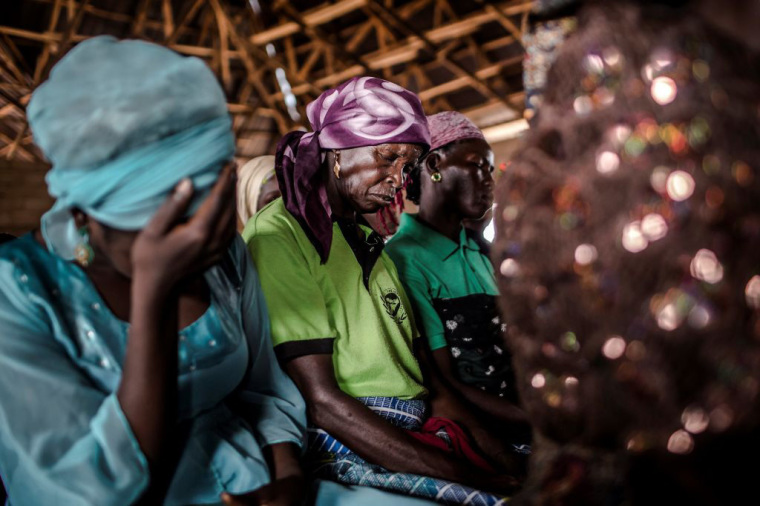 ABUJA, Nigeria — Islamic extremists killed a pastor in northeast Nigeria, and terrorists in the country's middle belt state of Benue killed 134 Christians the first week of April, sources said.
The Rev. Yakubu Shuaibu of the Church of the Brethren in Nigeria (EYN) was killed in Borno state by terrorists from the Islamic State West Africa Province (ISWAP) who on the night of April 4 broke into his house in Madlau, Biu County, said EYN leader Salamatu Billi.
They also shot and wounded his pregnant wife, who was receiving treatment at Biu General Hospital in Biu town, Billi said. The pastor is also survived by another child.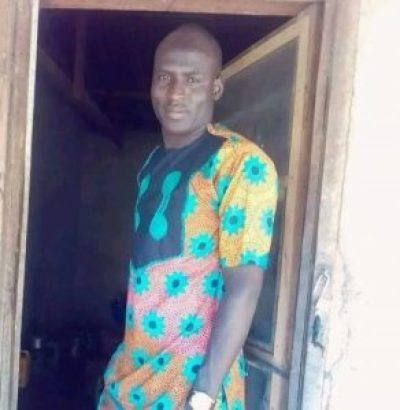 Pastor Shuaibu's body was buried in his hometown of Dzangwala, Gombi County, Adamawa state, Billi said. The couple began work in the area with the EYN church four years ago.
"Please let us all pray for his wife's recovery, for God to comfort his entire family, and for the church of God and ministers of the church working in the danger zones of Borno and Adamawa states," Billi said. "The hunt for Christians, especially ministers serving in the church, by terrorists in northeast Nigeria continues. This is the third EYN pastor to be killed in cold blood within a short time by these terrorists."
ISWAP also attacked predominantly Christian Njimtilo, Pulka and Ajiri Mafa villages at the same time the pastor was slain, said area resident Josephine Joseph.
"During the attacks, the terrorists destroyed houses of Christians and looted their homes of food items," Joseph said.
In Benue state, in Nigeria's middle belt, Fulani herdsmen killed 134 Christians from April 2 to April 10, said Benue Gov. Samuel Ortom in a press statement.
"Within one week, 134 Christians have been killed by herdsmen," he said. "This apart from the fact that of the 23 local government areas of the state, 18 of them have been ravaged by herdsmen attacks, and most Christians in these council areas displaced."
The herdsmen attacked the local government areas of Makurdi, Guma, Otukpo, Apa and Logo, area residents told Morning Star News in text messages. They also attacked Kwande County, said area resident Dominic Anza, president of the Universal Reformed Christian Church (NKST).
"Armed Fulani herdsmen have been attacking our Christian communities for years, but recently, these attacks became so intense that hardly any day passes without a community being attacked," Pastor Anza said. "My village of Turan in Kwande Local Government Area was also attacked by these Fulani herdsmen, and many Christians in my village killed."
Christians affected in the areas are mostly members of the NKST, the Roman Catholic Church, the Methodist Church and Pentecostal churches, and they are now unable to hold worship services, he said.
"My family's house been burned down by the herdsmen, and all my relations have been displaced," Pastor Anza said. "It's impossible for me to even attempt to visit my village, because these herdsmen have completely taken over the affected communities."
Most Christians slain were women and children, and thousands of the displaced are living in camps, he said.
"They're not even safe there, as within this period, these camps have also been attacked and many Christians killed," Pastor Anza said.
Herdsmen attacked a facility housing displaced Christians in Ngban village, Guma County, on April 7 at about 10 p.m., killing 38 Christians and wounding 36 others, said community leader Dennis Shemberga. Catherine Anene, spokesperson for the Benue State Command, confirmed the attack on displaced Christians at the Ngban village camp.
Armed herdsmen invaded predominantly Christian Umogidi village, Otukpo County, on April 5, killing 52 Christians, a council official told Morning Star News.
"The Fulani herdsmen have been terrorizing Christians in this area over the years; they destroy farms belonging to Christians at will, and any Christian who tried to question their actions is killed," said Bako Eje, chairman of the Otukpo Local Government Council.
In Apa County, herdsmen attacked villages on April 3, killing 47 Christians, area residents said.
"Christian villages like Ikpobi, Odugbo, Akpanta, Ologba and Oyiji have adversely been affected, as many Christians have been killed and many more displaced," said area community leader John Antenyi. "This has been going on over the years but became more pronounced this month of April."
Fulani herdsmen attacked a church service in Akenawe village, Logo County, on April 2, killed a Christian and took four others captive at gunpoint, said community leader Hemen Terkimbi.
"Christians were in the church worshiping during a night vigil service when herdsmen attacked them," Terkimbi said. "A Christian worshiper was killed, five other Christians were injured, and four Christian worshipers, including the resident pastor, the Rev. Gwadue Kwaghtyo, were captured and taken to an unknown place."
Another community leader, Eche Akpoko, said that in four months, herdsmen killed more than 89 Christians in 31 area villages, including Ope-Ikobi, Ochi-Ikobi, Ijaha-Ikobi, Imana-Ikobi, Oleoke-Ikobi, Ebugodo-Edikwu, Ankpali- Edikwu, Olegijamu-Edikwu, Olekele-Edikwu, Ukpogo-Edikwu, Edikwu-Icho, Edikwu-Oladoga, Okwiji-Edikwu and Ojecho- Edikwu.
Nigeria led the world in Christians killed for their faith in 2022, with 5,014, according to Open Doors' 2023 World Watch List (WWL) report. It also led the world in Christians abducted (4,726), sexually assaulted or harassed, forcibly married or physically or mentally abused, and it had the most homes and businesses attacked for faith-based reasons. As in the previous year, Nigeria had the second most church attacks and internally displaced people.
In the 2023 World Watch List of the countries where it is most difficult to be a Christian, Nigeria jumped to sixth place, its highest ranking ever, from No. 7 the previous year.
"Militants from the Fulani, Boko Haram, Islamic State West Africa Province (ISWAP) and others conduct raids on Christian communities, killing, maiming, raping and kidnapping for ransom or sexual slavery," the WWL report noted. "This year has also seen this violence spill over into the Christian-majority south of the nation. … Nigeria's government continues to deny this is religious persecution, so violations of Christians' rights are carried out with impunity."
Numbering in the millions across Nigeria and the Sahel, predominantly Muslim Fulani comprise hundreds of clans of many different lineages who do not hold extremist views, but some Fulani do adhere to radical Islamist ideology, the United Kingdom's All-Party Parliamentary Group for International Freedom or Belief (APPG) noted in a recent report.
"They adopt a comparable strategy to Boko Haram and ISWAP and demonstrate a clear intent to target Christians and potent symbols of Christian identity," the APPG report states.
Christian leaders in Nigeria have said they believe herdsmen attacks on Christian communities in Nigeria's Middle Belt are inspired by their desire to forcefully take over Christians' lands and impose Islam as desertification has made it difficult for them to sustain their herds.
Morning Star News is the only independent news service focusing exclusively on the persecution of Christians. The nonprofit's mission is to provide complete, reliable, even-handed news in order to empower those in the free world to help persecuted Christians, and to encourage persecuted Christians by informing them that they are not alone in their suffering.