'Jane the Virgin' Season 2 News: Series Released Wattpad Novel Title
'Jane the Virgin' Season 2 News: Series Released Wattpad Novel Title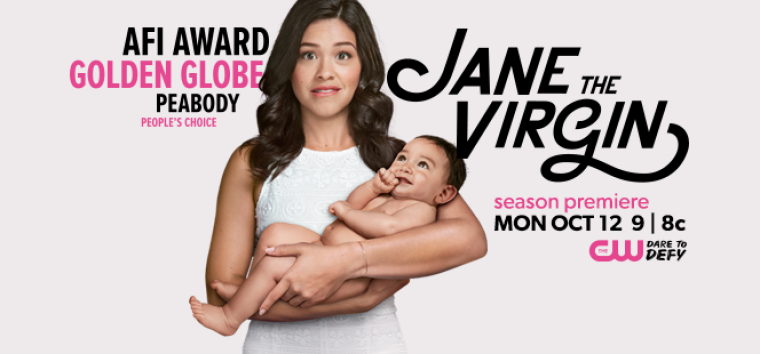 The hit series "Jane the Virgin" was announced to have an accompany novel titled "The Passions of the Santos."
It was revealed that the production team of "Jane the Virgin" had given authorization for a fan fiction novel based on the show's telenovela "The Passions of the Santos." In the series, the telenovela features Santos, who is played by Jane's father Rogelio dela Vega.
The fan fiction novel is said to be released on Wattpad, which was authorized by one of the show's executive producers, Jennie Snyder-Urman. The novel is expected to be a dramatic comedy take on the telenovela that is portrayed in the series.
According to Wattpad, the story's description reads, "Prepare to embark on the greatest love story ever told as Santos, the President of North Ecuaduras, and Blanca, the daughter of a poor farmer, fall passionately in love. Together, Santos and Blanca must take on the high seas, fight evil pirates, reunite with long-lost relatives and more! There will be murder, chaos, betrayal and blood… but mostly, there will be passion."
Fans of the series can already access the first five chapters of the novel, while they wait for the return of the hit series. There has yet to be details about the upcoming plot of the new episode. However, teasers for the midseason premiere were already revealed.
The teaser hinted that the upcoming episode will bring Jane and her grandfather to attention. It was revealed that Jane will finally have progress in her love life and wedding. After weeks of speculations, fans will finally get more answers regarding who Jane will end up with.
As for her grandfather, it was teased that she will learn some secrets regarding him. The trailer showed Jane's grandmother staying, "Your grandfather is gay and he left me for a man."
"Jane the Virgin" season 2 will return this January 2016.