Jazz Raycole, 'The Soul Man' Actress, 'Worshipped' Her Way Into Latest Role
Jazz Raycole may only be 24 years old, but she has acted in major television shows and movies almost every year since 2005. Still, Raycole says landing her most recent role as a pastor's daughter in TV Land's "The Soul Man" was something that only God could have made possible.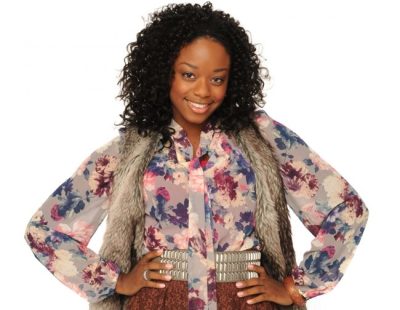 "I worshipped my way into this role. I honestly think I am where I am because of God," Raycole said of her latest role as Lyric Ballentine, a reverend's daughter. "I don't think that I will be the kind of actor that I want without God."
Although Raycole has acted in popular titles like the film "Waiting to Exhale" and television series "My Wife and Kids," she has also toured as a dancer with renowned companies like the Alvin Ailey American Dance Theater.
However, many recognized the seasoned actress in the first season of "My Wife and Kids," where she briefly played the middle daughter Claire Kyle. After speculation about the reason for her sudden replacement by another actress in seasons two through five, Raycole calls leaving the show a blessing from God.
"I was 12 years old when I got that job. The producers wanted a different thing, they wanted someone a little bit older. I wasn't ready for that," Raycole revealed to CP. "I ended up going to New York to dance, which was my first passion. I really thank God for that because I got to grow and travel."
Years later, Raycole says she has found a role that she can relate to. In the new Christian comedy series, the actress plays a pastor's daughter, a role she says she can identify with after growing up in her grandmother's Church of God in Christ church and uncle's nondenominational Christian church.
"I've grown up in the church, it's something that's very close to my heart," she told The Christian Post. "It's been a different experience, that mixed with the script. A lot of it is about God."
During a time when television audiences have been exposed to fewer family shows, Raycole says "The Soul Man" can help people open their eyes.
"There's no family shows on the air. I grew up watching 'Fresh Prince,' 'Full House...there's no family shows centered around family loving each other," she said. "I think this show can open people's eyes so they can see just because you're Christian doesn't mean you're perfect."
Despite being happy to be a part of "The Soul Man" series, Raycole said she wants to be viewed as more than just a Christian artist.
"When it comes to God you're not a black Christian or Hispanic Christian, you're looked at as a person," she said. "So that's how I want to be perceived in this art."
Raycole can be spotted in her new role as "The Soul Man's" Lyric Ballentine on TV Land every Wednesday at 10 p.m.