JD Greer Defends 'Equal but Distinct' Roles of Women in Church View
JD Greer Defends 'Equal but Distinct' Roles of Women in Church View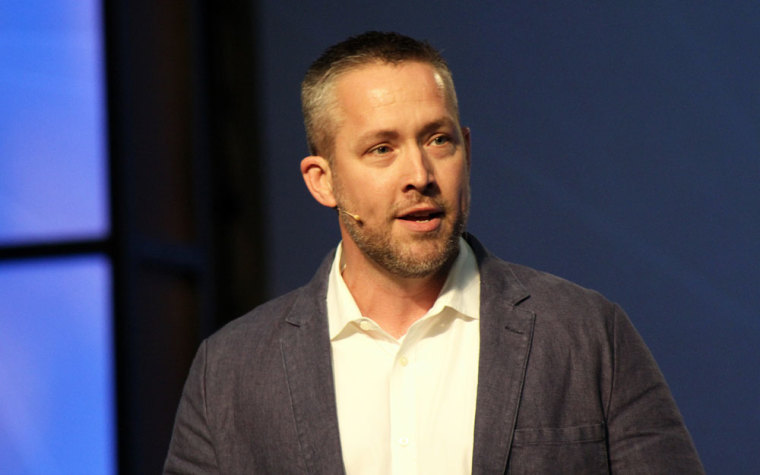 Pastor J.D. Greear of Summit Church in Raleigh-Durham, North Carolina, has had to defend his complementarian view of gender that women and men have equal but separate roles in the church and family, after some likened his view to Jim Crow laws.
"For the record, I affirm w/o reservation the 'complementarian' view of gender in Scripture — >i.e. equal in essence but distinct in roles in family and church; equal access to spiritual giftings, though only men can serve in the office of pastor," Greear wrote on Twitter on Friday.
Greear is a nominee for president of the Southern Baptist Convention, the nation's largest Protestant denomination. He argued, "'Wives submit to your husband' does not mean 'all women everywhere submit to all men everywhere' or that women are inferior in essence, gifting or value in the body of Christ. Both genders have a vital role in the kingdom and we should offer for both clear paths for development and advancement in the church.
"Sometimes, in our rightful espousal of complementarianism, we in the SBC have failed to recognize the gift women are to the body of Christ and failed to devote our energies to creating pathways into ministry as we have for men."
Greear received both support and some pushback on the social media platform.
David Eagle, associate in Research at the Center for Health Policy and Inequalities Research at Duke University, compared the stance to the controversial Jim Crow laws in the U.S. that enforced racial segregation, before they began being abolished in the 1960s.
"Sounds a whole lot like the justifications used for Jim Crow. Separate but equal. But separate but equal always means unequal," Eagle wrote in a reply.
When prompted by Greear, Eagle argued that the apostle Paul was trying to make a similar point in Galatians 3:28 in the Bible, which says, "There is neither Jew nor Gentile, neither slave nor free, nor is there male and female, for you are all one in Christ Jesus."
Greear then responded on Monday by sharing his interpretation of the text:
"In Gal 3:28 Paul was removing any hierarchy in our relationship to God. Gal 3:28 does not abolish all societal roles any more than it abolishes nationality or gender. The logic that uses Gal 3:28 to abolish the former would by necessity have to abolish the latter."
The Summit Church pastor offered several scenarios that demonstrate how important participants can have different but equal roles within a specific context.
"[Cristiano] Ronaldo is not allowed to touch the ball with his hands in a soccer match but his goalie is. Does this distinction of roles mean the goalie is superior in essence to Ronaldo as a player?" he offered as one example, referring to the world-famous Portuguese soccer player.
As another example, he offered: "The President of the U.S. has a last minute change of plans and has to fly commercially. During the flight he cannot enter the cockpit and FAA regulations require him to obey the instructions of the flight crew. Does that make them superior in essence/importance than the Pres?"
Back in August 2016, The Christian Post published a list examining several important aspects of the ongoing debate of women in ministry, and noted that history favors the complementarian viewpoint.
As theologians Gregory A. Boyd and Paul R. Eddy argued in their book, Across the Spectrum: Understanding Issues in Evangelical Theology, such a view "has been the dominant view throughout Church history. The Church has always encouraged and valued the significant contributions of women in many areas of ministry, but the Church has almost always forbidden women leaders until recent times."
Egalitarians, or those who insist that women can be ordained in the church, have come from different denominations, and hold different views on related social issues.
The Episcopal Church USA, for instance, supports women in ministry along. It also allows gay clergy and same-sex unions. Others, such as the Assemblies of God, believe women can serve in ordained ministry while still holding to the historic Christian view of marriage.