Jennifer Williams Praying for Evelyn Lozada After Dispute With Chad Johnson?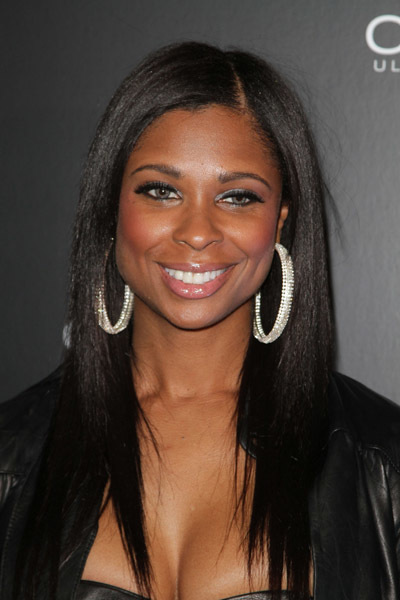 Evelyn Lozada's best friend turned rival on VH1's "Basketball Wives," Jennifer Williams, has offered her prayers on Twitter after fans speculated about her feelings regarding the domestic dispute that took place involving Chad Johnson on Aug 11.
"Sending my love... And keeping you in my prayers," Williams tweeted in a message that garnered over 300 re-tweets on Tuesday.
Williams message comes days after Lozada was allegedly head-butted by her soon-to-be ex-husband Johnson which resulted in his arrest and the loss of their joint reality television spinoff show, "Ev and Ocho." While Williams decided against mentioning Lozada by name in her tweet, many fans took to Twitter to react to the message.
"@iamjennifer for @EvelynLozada," one fan questioned. "That's very 'bigger person' of u!"
Another person decided to re-tweet the message and assure Lozada that Williams loved her.
"Yea she (does) love u @EvelynLozada lol," the fan tweeted.
While fans noticed Williams positivity, her ex-husband and former NBA player Eric Williams decided to take a different approach to the situation. Eric who appeared with Jennifer and Lozada on "Basketball Wives," took to his Twitter account to make light of the recent domestic dispute.
Eric tweeted about creating a new reality television show centered around the lumps on he and Lozada's heads. While Williams has been the butt of many jokes because of the lump on his head that formed into a keloid after he was stabbed, he joked about Lozada's recent injury, months after she publicly feuded with his estranged wife.
"Hey @EvelynLozada I bet that knot on your head (is) more shinier than mine," Williams tweeted. "Hey @EvelynLozada, lets do our own show, called '2Bumps you can't get enough.'"
Some people encouraged Williams' remarks on Twitter, but others questioned if the former NBA player was being too hard on Lozada. While Williams had no problems speaking out about Lozada on the social networking website, Royce Reed, Lozada's rival on "Basketball Wives," insisted that the alleged domestic violence situation was not amusing.
"FYI I don't bask in another person's misfortune. It's sad people think I'm laughing or amused," Reed tweeted. "I'm not. There's nothing funny about it period! #Human."
Chad (Ochocinco) Johnson 911 Call Released