Jeremy Lin Asks Fans to Pray for Hornets Injuries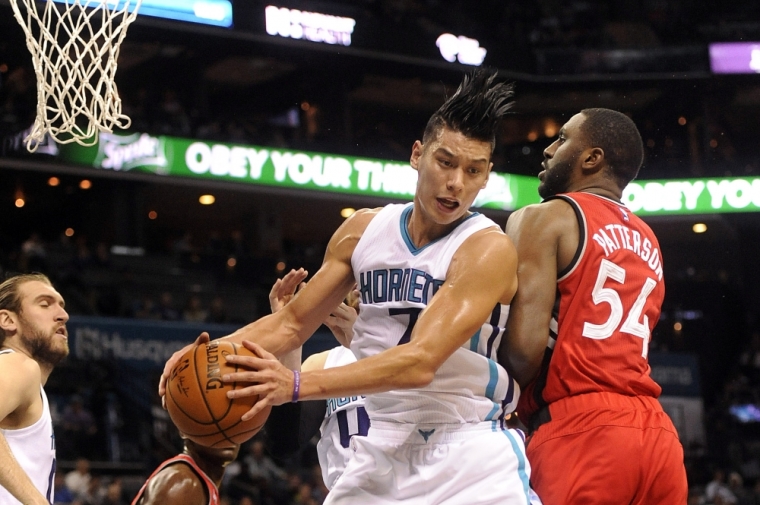 Jeremy Lin has been vocal about overcoming emotional issues during his five years in the NBA, now he is asking people to pray for his physical health.
The 27-year-old Charlotte Hornets point guard sprained his ankle in December, which kept him out of some games in January. In his 15th email sent to his digital prayer group, Lin is asking people to pray for his health.
"Please pray for health for me and my team," the guard writes. "My ankle looked like there was a tennis ball in it for awhile, as well as some other nagging injuries that me and my teammates have been dealing with."
Other than injuries, the Chinese American NBA star asked people to pray for families during the Chinese New Year, that he would have a consistent prayer life, students feeling pressured by the world and others who participate in the digital prayer group.
Lin also asked for people to pray about the sanctification of his teammates.
"Please pray for the salvation and sanctification of my teammates. Lots of guys are open to learning more about or growing their relationship with Christ," he wrote. "It's been very encouraging to be a part of and I hope that the Holy Spirit further fills our team."
After helping form a Bible study group with his teammates last year, Lin has focused his prayers on his peers that don't have a relationship with God.
"Please pray for our team that the Holy Spirit would soften the hearts of my non-believing teammates and to sanctify the lives of the believers," Lin wrote in an email sent to his digital prayer group last year. "Also that our Bible study would grow in vulnerability, accountability, and community."
The Hornets guard sporadically sends emails titled "Jeremy Prayer Requests" to a group of subscribers who want to pray over his requests and send their own. Last year, he first introduced the concept of his team's Bible study.
"We've started a Bible study and many of my teammates have shown a hunger to either learn more about Christ or strengthen their relationship with God," the Christian athlete revealed, while requesting prayers for the group.
Aside from asking for people's prayers, Lin used some of his 15th prayer email to praise God for the ability to enjoy his career.
"Praise that God has continued to teach me contentment and joy in His presence. My first 5 years in the NBA, I can sadly, but honestly, say that I didn't really enjoy them," he revealed. "There was always something I felt was missing (playing time, starting, health, stats, making the playoffs, winning, etc). This year, I have been able to slow down and enjoy each day/game more than ever before."
He added, "some of my circumstances haven't changed, but my perspective has and that's what God has been working out in my heart!"
To sign up for Lin's prayer group, visit http://www.jlin7.com/pages/prayer-list.