Jeremy Lin News: 'Linsanity' Star At Starting PG? What About Charlotte's Kemba Walker?
Jeremy Lin News: 'Linsanity' Star At Starting PG? What About Charlotte's Kemba Walker?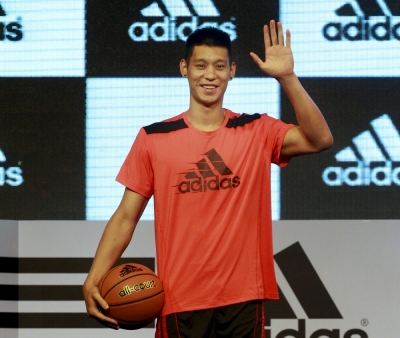 Earlier this off-season, Charlotte was able to sign 27-year-old Jeremy Lin, who was an unrestricted free agent after his sole disastrous season with the Lakers.
Coming off a disappointing season that further pushed his critics to believe that his Linsanity stint in 2012 was a fluke, the former Harvard standout is expected to help out Hornets star Kemba Walker in both scoring and facilitating.
Or is it the other way around?
According to a report by YIBADA, a new report indicates that Charlotte's front office is contemplating on the idea. While Lin's play has been declining the past three seasons, he is still an above average player, averaging almost 15 points and 5 assists a game.
In the report by Baseline Buzz, Walker could be seen as an explosive backup guard who would dominate the opposing teams' secondary units. Meanwhile, Lin would be the one to start the game and facilitate on offense, boosting the offensive rhythm of the team.
Aside from playmaking skills, another factor for the rumored setup is Lin's better shooting percentage at 44 percent field goal percentage and 34 percent from the three-point-line. In comparison, Walker can easily hit 30 points a game, but cannot do so without missing a handful. In the report, the 25 year-old guard has a career shooting percentage of only 39 percent.
In addition, the report mentioned that if Lin does get the starting position while Walker comes off the bench, they would both be playing roles that they are comfortable in.
During Lin's stint with the Houston Rockets and the Lakers over the span of three years, he has not been in his natural playing position which is as a pass-first point guard who is aggressive enough to create shots for himself.
On the other hand, Walker has not played as a backup point guard before, but his ability to create for himself and score at will would definitely be too much for the secondary guards of opposing teams. His stats also reveal that he does not do well when defended well and tends to take forced shots.