Jesus' Early Years to Be Explored in 'Nazareth' TV Show; Fox Developing Series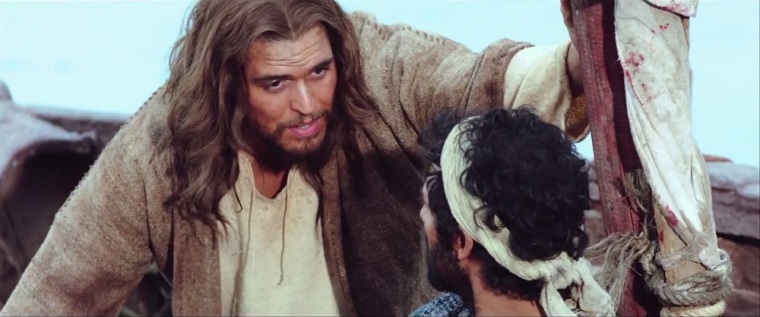 Jesus' early life will be explored in the new series "Nazareth," which is being developed by Fox. Their foray into religious programming follows "The Bible" and other successful movies and shows which have maintained interest in recent years.
"Nazareth" is about Jesus growing up from age 13 to 30, which is largely not written about in the Bible, according to Deadspin. Although not much has been has been revealed about the project so far, the writer and executive producer is purportedly David Franzoni, who was involved in "Gladiator" and "Amistad." Bob Cooper, Jamie Capbell and Joel Wilson are also signed on as executive producers.
There could be more religious and spiritual programming on the way. "Nazareth" is part of a deal that Landscape Entertainment signed with Fox to create and develop event programming, and this is the first series in that deal, according to TV Guide. FX Productions and Entertainment One are the studios involved with the project.
Other networks have been developing religious programming as well. "The One" is about Jesus growing up and realizing he is the Son of God during his early years, and it's been in the works since February for Lifetime. The History Channel also has another currently unnamed series taking an unconventional look at Jesus' origins as an exorcist.
NBC, who already has "A.D.: Beyond the Bible," is making a sequel to the hugely successful "Bible" project, while National Geographic has mini-series "Killing Jesus" and WGN America is in the beginning stages of development 10-part event series "Ten Commandments," Deadspin reported.