Jewish entrepreneur, wife donate millions for Christian medical missions in Africa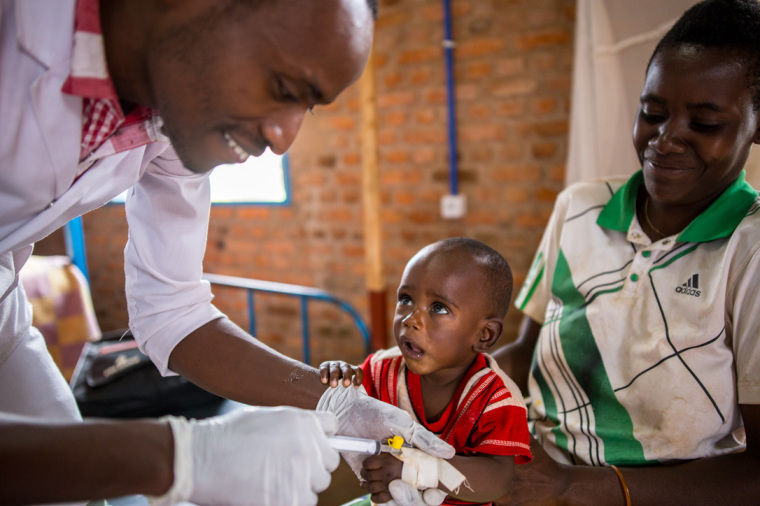 The L'Chaim Prize
One way in which the Gerson family is doing so is through Rabbi Erica and Mark Gerson L'Chaim Prize, an annual $500,000 award given for outstanding Christian medical missionary service. 
The award is funded solely by the Gerson family and administered by AMH. The prize was launched in 2016 and is considered the world's largest annual award dedicated to patient care. 
The recipient of the award is selected by a panel of medical missionary leaders who have been involved in African clinical medicine. 
The award aims to provide important resources for the selected Christian missionary and the hospital he or she serves. It also creates a "pipeline of future high-impact investments."
The award was inspired by a successful donation-matching campaign that the Gersons ran to help support the work of Dr. Tom Catena in Sudan, who has served in Africa for over 20 years. 
The point of the award was to galvanize attention upon the work of a medical missionary "hero," Gerson explained.   
"We started thinking of how a really well-construed prize would work. Think about the Nobel Prize. If you give $1 million to a Nobel Prize winner, it could be transformative for his field," he said. "We said, 'Why don't we create a prize. There is no prize for Christian medical missionary service. So let's create one. In so doing, we will do a lot of good at once.'" 
The first winner of the prize was Dr. Jason Fader, a missionary surgeon serving at the Kibuye Hope Hospital in the tiny Central African country of Burundi, the poorest country in the world. 
Funds from the prize were used to complete a 48-bed surgical ward allowing patients to sleep one-to-a-bed. Also, $310,000 that was raised through a gift-matching campaign conducted by the Christian Broadcasting Network has been used to help install solar power at the hospital.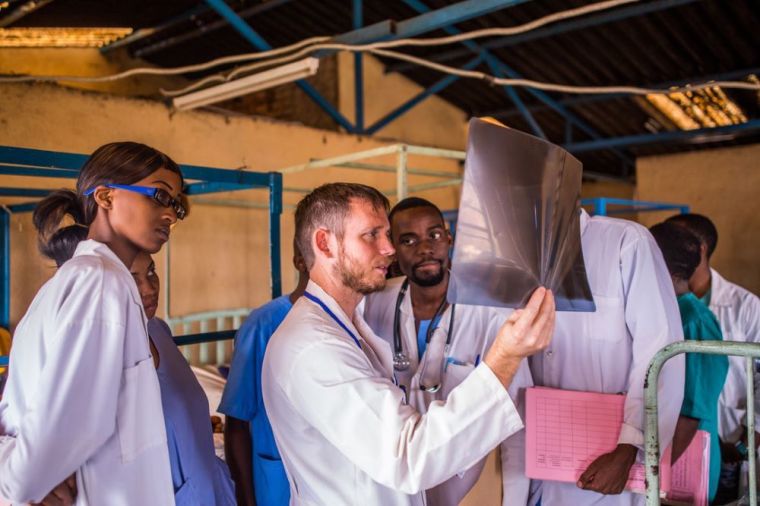 "There were only 11 surgeons in the country. I think he was responsible for 2.2. million people himself as a surgeon. He had brought [several] other Christian missions doctors to serve with him," Gerson said. "Now, he has really transformed it into becoming a training center. He is now running — partially funded by the prize — a residency program for people coming all over Africa to train with him." 
"We did the first award ceremony in our apartment and the U.S. ambassador from Burundi and the U.N. ambassador from Burundi came in for it," Gerson added. "The hospital was that important to the country and this award was as important enough for the winner."
The second winner of the prize was Dr. Russ White, a Brown University Medical School grad who created a center for people with heart disease in Kenya. His "dream was to basically do for rheumatic heart disease what Jonas Salk did for Polio." 
White's solution includes a surgical fellowship to train new cardiac surgeons across Sub-Saharan Africa and the building of a state-of-the-art cardiothoracic institute at Tenwek Hospital. Gerson said the heart hospital is being built in partnership with Samaritan's Purse. 
"It is one of the few heart hospitals north of South Africa in Africa. It is an enormous problem in Africa because some intolerable percentage of kids in Kenya have severe heart disease because strep throat was left untreated," Gerson said. "If you get heart disease you are highly vulnerable to dying in your 20s or 30s."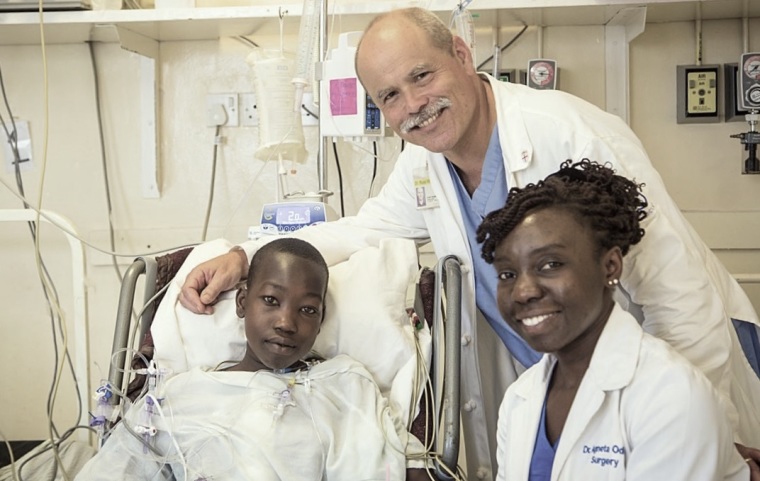 "No kids in the U.S. get heart disease from untreated strep," he asserted. "There may be somebody, but it's very rare and not a public health crisis. In Africa, it is. I was going through the numbers on how cheap it is to evaluate and treat a kid with strep. It can be done." 
The third winner of the L'Chaim Prize was Dr. Rick Sacra, who has served in Liberia since 1995 and contracted Ebola in 2014 but survived. The prize money has been used to develop health workers and improve hospital infrastructure at Eternal Love Winning Africa Hospital in Monrovia. 
The fourth prize was awarded to Catena earlier this year. Catena is the only surgeon responsible for about 1.3 million people in the Nuba Mountains of Sudan.
Gerson estimates that his family has given around $15 million to AMH over the years, $500,000 per year of which has funded the L'Chaim Prize. 
"We have been so blessed and so fortunate to know Jon, which is how all this started, but really to be able to support these remarkable people in their genuinely, sacred and holy work," Gerson told CP. "The commandment the Torah gives more than anything else is to love the stranger. As Jews, we take the Torah very seriously. When we look at love, love is always … enacted emotions."
"You can't love someone or something and not act accordingly," he added. "Love in the Bible or the Torah is not just a vague sentiment. It's always something that commands action. Whether you're a Jew or a Christian ... 'love the stranger' is, at least in the Torah, it's the number one thing. So we have to do it."