Jewish Man Saved From the Holocaust Is Now on a Mission to Rescue Over 2,000 Christians Fleeing ISIS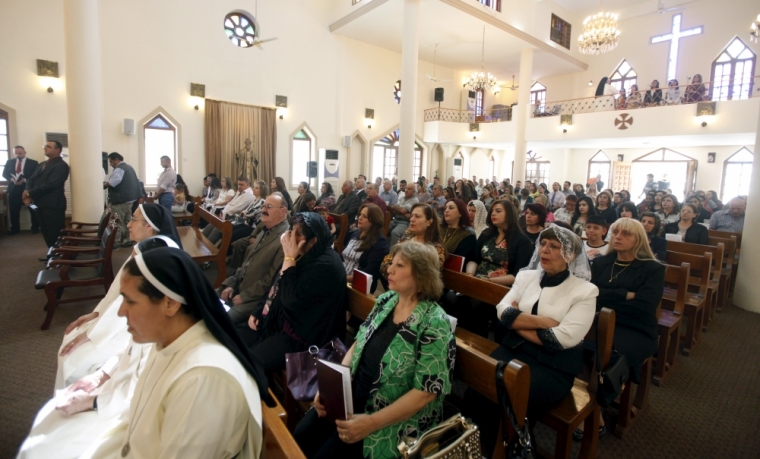 A Jewish Barron in Britain, who was rescued by Christians from his homeland of Austria during the Holocaust in 1938, says he has a favor to repay. He has established an effort to rescue over 2,000 Christians at risk of being killed by the Islamic State terrorist organization in Iraq and Syria.
Ninety-five-year-old Lord George Weidenfeld once faced very similar circumstances as Christians in Iraq and Syria — the possibility of being martyred simply for one's faith.
Fortunately for Weidenfeld, he benefited from a group of caring English Quakers and Plymouth Brethren who took it upon themselves to evacuate Weidenfeld and other Jewish children to the U.K. to ensure their safe escape from the grips of genocidal Nazi Germany.
Weidenfeld, who was knighted in 1969 and recognized as a life peer in 1976, told The Times that when he first arrived in Britain as a 5-year-old, he had no more than a few shillings to his name but was provided clothes and food by Christians.
Now that Weidenfeld is the millionaire owner of Weidenfeld & Nicolson publishing company, he feels he has a "debt to repay" to Christians now in the crosshairs of the Islamic State's jihadi mission to kill or convert all non-believers.
Weidenfeld established the Weidenfeld Safe Havens Fund, which is an initiative designed to help at least 2,000 at-risk Christians flee to safety in Poland.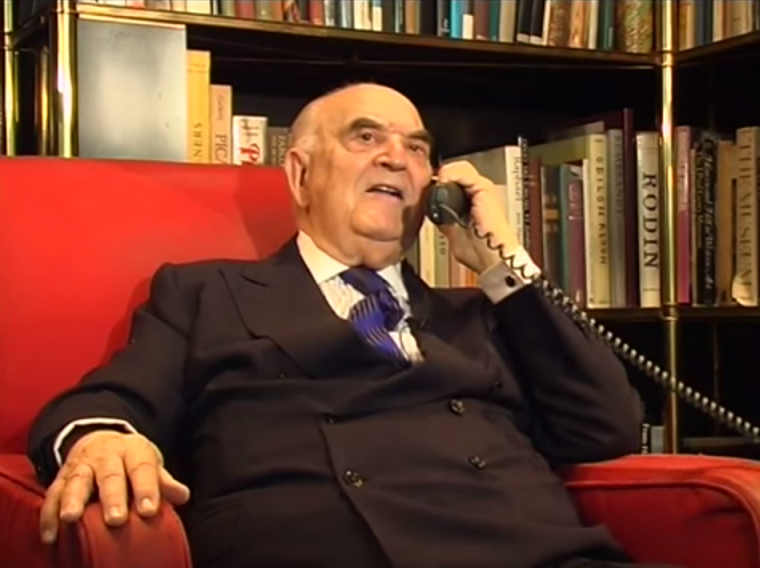 Last week, the Weidenfeld fund supported a chartered flight of over 150 Syrian Christians to Poland.
"I had a debt to repay," Weidenfeld explained to the Times. "It applies to so many young people who were on the Kindertransports. It was Quakers and other Christian denominations who brought those children to England. It was a very high-minded operation and we Jews should also be thankful and do something for the endangered Christians."
Weidenfeld said he takes his inspiration from Sir Nicholas Winton, who rescued over 669 people from Czechoslovakia to spare them from the horrors of concentration camps on the eve of World War II.
Even though persecution at the hands of Adolf Hitler's Germany was far-reaching and killed about 6 million Jews and 5 million non-Jews, Weidenfeld asserted that the brutality displayed by the Islamic State is "unprecedented."
"IS is unprecedented in its primitive savagery compared with the more sophisticated Nazis," Weidenfeld said. "When it comes to pure lust for horror and sadism, they are unprecedented. There never was such scum as these people."
As the fund aims to support persecuted Christian refugees for 12 to 18 months, the project has had trouble getting support from international governments.
According to The Express, the United States government declined to participate in the project because it doesn't help other religious minorities like Yazidis, and other Muslims, evacuate the war-torn region.
Although his fund faces criticism for favoring Christians, Weidenfeld defends the choice to only rescue Christians.
"The primary objective is to bring the Christians to safe haven," Weidenfeld said. "I can't save the world but there is a very specific possibility on the Jewish and Christian side. Let others do what they like for the Muslims."