Jews for Jesus Reaches 200,000 Israelis Online, Sees 58 Embrace Jesus in Evangelism Campaign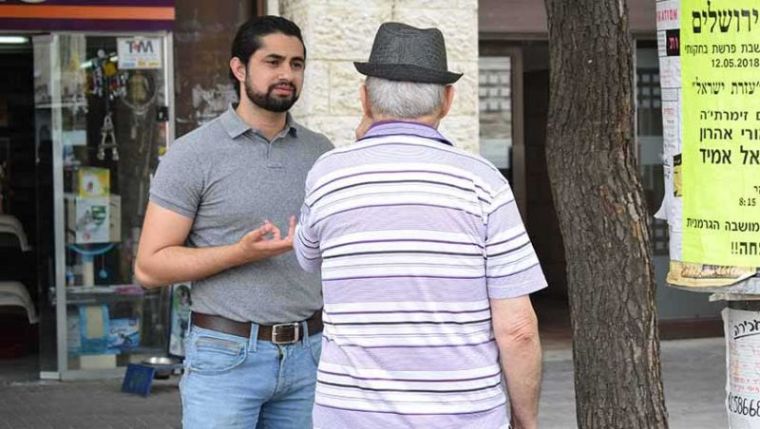 Jews for Jesus, a leading Messianic group based in the U.S., has said that its recent evangelistic campaign reached over 200,000 Israelis on social media with a message to trust Jesus.
As the organization explained in a press release on Monday, the "Behold Your God" campaign has been active for 18 years in cities worldwide that have large Jewish populations.
During May, the group said it had 200 staff and volunteers engaging in over 5,000 conversations with Israelis about Jesus in Jerusalem, with over 200,000 citizens checking out Jews for Jesus' social media posts.
What is more, 58 Israelis said during the four-week outreach that they want to embrace Christ as their personal Messiah, while 1,747 Israelis indicated they would like to know more about Jesus.
"This is just the beginning of a new era of outreach for our 45-year-old organization. We are reaching out to all kinds of people in the city: university and yeshiva students, artists, millennials, boomers, sports enthusiasts, Russian speakers, those trapped in addiction, the poor and the Haredim (Orthodox Jews). We have experienced relatively little opposition and lots of enthusiastic engagement," said Jews for Jesus Executive Director David Brickner.
"When Jesus walked the streets of Jerusalem, he also had a diverse audience, from tax collectors to beggars to teachers of the law and wealthy business folk. We think He set the precedent for us in 2018 and beyond," he added.
Jews for Jesus said that one thing it did differently this year was step up its diversity efforts, and its focus on the high level of poverty and social ills that plague Jerusalem.
"As believers in Jesus, we see how our Messiah lived for others and we want to follow in his footsteps. We are feeding the poor, cleaning up parks and renovating houses and, in the process, demonstrating that the One we believe in wants to heal that which is broken or in need," added Dan Sered, Israel director of the organization.
Sered previously told The Christian Post in an interview in 2016 that the Ultra-Orthodox community is one group that continues to hold strong resistance against the Gospel.
"The Orthodox community, which are a minority, they are very hostile, they are very against it. Have I seen Orthodox Jews coming to faith in my 20 years of ministry in Israel? Sure. But it's just been one, two, three — you're not seeing a massive turn of Orthodox Jews toward Jesus. They are the ones who oppose, they are the ones who hate us," Sered told CP at the time.
He added that "even the most optimistic estimation of how many Jewish people in Israel believe in Jesus [would] only make about 20,000 Jewish people. That's out of 6.2 to 6.5 million Jewish people. Right away you see this is a very small minority."