'Jill And Jessa: Counting On' News: Jill Duggar Dillard Can't Go To School In El Salvador, Calls Son 'Distracting'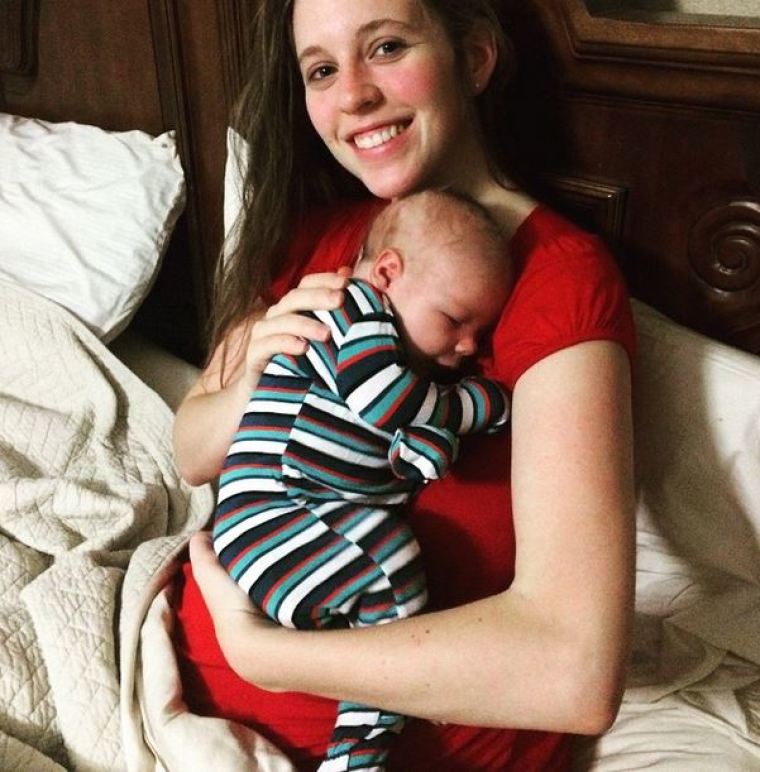 Jill Dillard, who is currently trying to adjust to life in Central America with husband Derick and son Israel, has revealed that she no longer attends language school with her husband because juggling motherhood and school has become too difficult.
In the second episode of "Jill and Jessa: Counting On," Dillard says, "I do miss not being able to go to school with Derick, but it's better for me to study at home right now."
"Jill and Jessa" is a spin-off of the TLC reality TV series "19 Kids and Counting" for which she and "Jill and Jessa" co-star Jessa Duggar Seewald, her sister, became known. "19 Kids and Counting" was on air for seven years before being cancelled earlier this year. Jill Dillard and her husband Derick are currently serving as missionaries in El Salvador.
According to Dillard, living abroad has proven to be harder than she thought and she misses having her sisters around. And while she no longer physically attends school with her husband, she has found new ways to study. She now has a language teacher coming to her home in El Salvador so that she can take care of her son Israel, who was born in April, and study at the same time.
However, the TV personality doesn't seem able to balance taking care of her young child and home-based learning, either. In the clip, she calls her son "distracting" and reveals that she has to hand him over to her teacher when he gets fussy. She says, "Israel can be a little distracting whenever I'm trying to concentrate ... it's days like these that I miss my sisters."
Dillard points out that her teacher doesn't charge extra to visit her at home. She also says that she is grateful that her teacher can help out when the baby is fussing. But it's clear that the young missionary could use a helping hand from one of her siblings. It's worth noting that her mother, Michelle Duggar, would task her older daughters with taking care of their younger siblings instead of paying for childcare. Perhaps Dillard will follow in her mother's footsteps and ask one of her sisters to fly to El Salvador to help her care for Israel?
The third episode of "Jill and Jessa: Counting On" is set to air on Dec. 27 on TLC.