Jim Bakker Blaming Witches for His Downfall?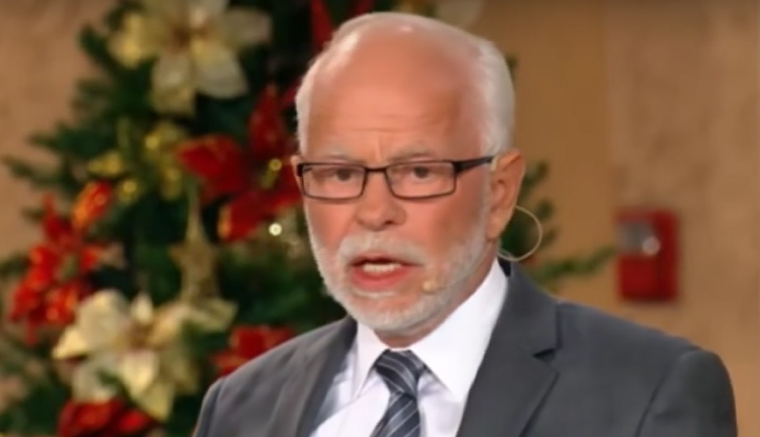 Jim Bakker has declared that witches were the main reason for the downfall of his once renowned televangelism ministry.
During an episode of "The Jim Bakker Show," on Monday, the televangelist relayed a story someone had told him about a conversation that person supposedly had with a witch at the peak of Bakker's televangelism career.
"He was flying on an airplane and he sat next to this woman and they got to talking … she said 'I'm a witch,' I mean that's insane, but she was proud of it," said Bakker.
"She said 'right now all the witches … they're all agreeing they're going to destroy the television ministries and we're starting with Jim Bakker.'"
Bakker went on to recount that according to the person who told him about the incident the woman added that "we are all praying – Praying! – to destroy him."
Along with his first wife, Tammy Faye, Bakker headed the extremely successful Praise The Lord Ministries during the 1970s and 1980s.
The program peaked at a time when televangelism held a strong cultural influence, with PTL not only airing programming but also operating various properties including a theme park.
A series of scandals, however, eventually landed Bakker in prison for financial fraud, with PTL closing down by the 1990s.
In 2003, Bakker and his second wife, Lori Graham, launched "The Jim Bakker Show" in Branson, Missouri, eventually moving the program to a studio at a property called Morningside.
Bakker's comments about the witch come as he continues to promote and sell food buckets which are meant to help provide meals for those enduring the End Times.
"Among the freeze-dried products available on his website is a 50-day "Survival Food" sampler bucket containing 154 meals. It will cost you $135, but the idea is that you'll be prepared when food shortages hit," noted NPR in December when they opted to try the food.
"If all you have to eat is the survivalist food you bought from televangelist Jim Bakker in 2015, then your situation may be considerably worse."