Joel Osteen Had His First Date With Wife in Building That Is Now Lakewood Church and There Was a Lot of Beer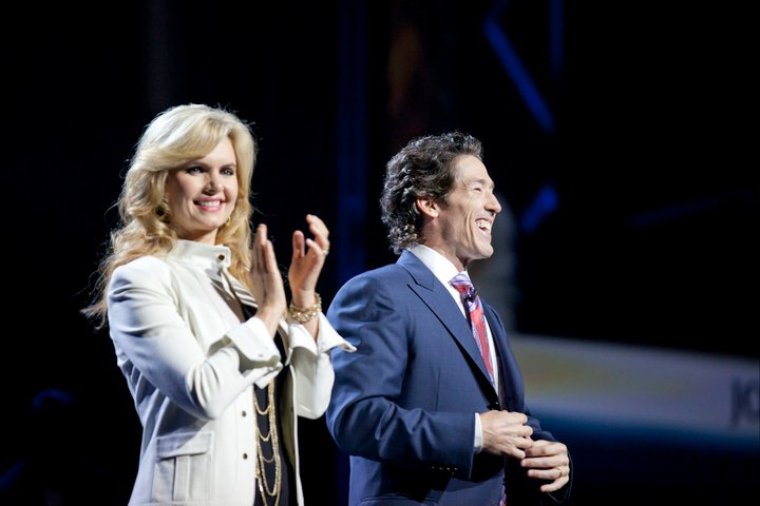 You probably would never have guessed it, but when Joel Osteen, televangelist, author, and senior pastor of Lakewood Church in Houston, Texas, and his wife, Victoria, had their first date, it was in the same building that now serves as their church and there was a lot of beer involved.
In a recent interview with ABC 13, Osteen was asked to talk about the Houston Rockets and the celebration of the 20-year anniversary of their consecutive NBA championships in 1994 and 1995.
Osteen said he and Victoria were at the Summit and Compaq arena where the Houston Rockets won their first championship. The arena is now Lakewood church.
"Some of my best memories are Hakeem playing against Larry Bird, and Ralph Sampson too at that time ... the Twin Towers," Osteen said. "Those games were incredibly exciting."
There is one memory for Osteen, however, that is much more personal.
Recalling games in the former stadium when someone from the stands would try to make a shot to win a car at halftime, Osteen said a guy from the section of the arena where he was sitting won and things got a little wet for Victoria.
"So all of his friends are around me and they jump up and throw their hands in the air, and they all had cups of beer with no lids. So that beer went up in the air and you know how things happen in slow motion. I'm thinking, 'Oh Lord, don't let this beer come down on Victoria, I didn't even know her.' But it totally came down all over Victoria," said the 52-year-old televangelist.
He explained that at the time, he never dreamed his church would one day be inside the arena, but it happened.
"Never imagined this would be ours, not in our wildest dreams. Especially growing up watching the Rockets playing in this building. That's why I tell people that God's dream for your life is bigger than your own," said Osteen.