Charges Dropped Against Activists Who Exposed Planned Parenthood's Baby Body Parts Scandal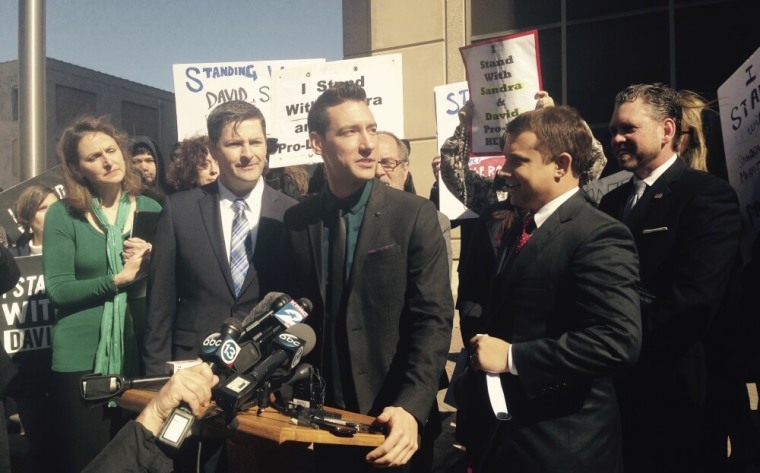 A Texas judge has dismissed felony charges brought against Center for Medical Progress founder David Daleiden and his associate Sandra Merritt, the pro-life activists behind last year's undercover Planned Parenthood baby body parts videos.
On Tuesday morning, District Judge Brock Thomas threw out felony charges of tampering with a government record brought against Daleiden and Merritt that stem from the fact the pair used fake drivers licenses to gain access to a Houston Planned Parenthood clinic in their quest to film Planned Parenthood officials discussing the organization's illegal reimbursement practices for aborted babies' organs, limbs and tissue.
Although the Center for Medical Progress' videos originally sparked the state of Texas to investigate the legality the abortion giant's practices, a Harris County grand jury indicted Daleiden and Merritt in January without even voting on whether to prosecute officials from the nation's largest abortion business.
Daleiden and Merritt were indicted with the felony charge and a misdemeanor charge related to their so-called attempt at illegally purchasing human tissue. The misdemeanor charge was dismissed by a judge last month while the felony charges, which are punishable up to 20 years in prison, remained pending before a different branch of the court.
Daleiden's lawyers have long called the charges against him and Merritt "baseless" and have also been calling for the charges to be dropped.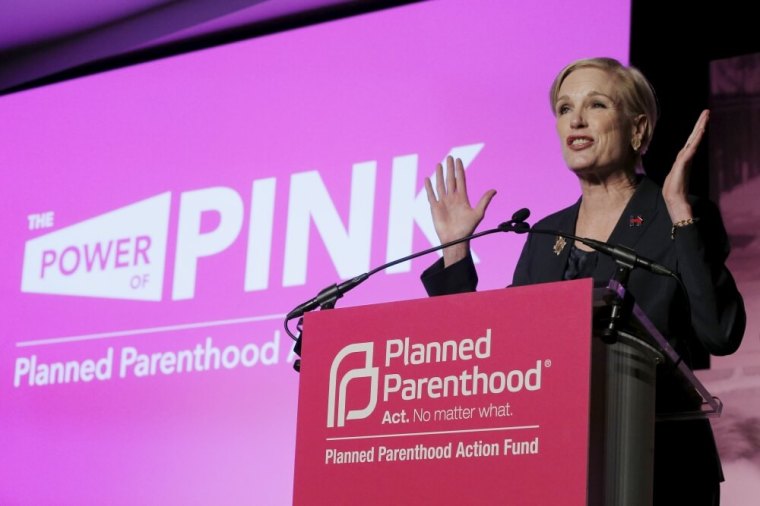 "The dismissal of the bogus, politically motivated charges against Daleiden and Merritt is a resounding vindication of the First Amendment rights of all citizen journalists, and also a clear warning to any of Planned Parenthood's political cronies who would attack whistleblowers to protect Planned Parenthood from scrutiny," a statement from the Center for Medical Progress reads.
Daleiden's legal team has also contended throughout the case that the Harris County District Attorney's Office colluded with Planned Parenthood lawyer Josh Schaffer before issuing the indictments to Daleiden and Merritt.
"Planned Parenthood tried to collude with public officials to manipulate the legal process to their own benefit, and they failed," the Center for Medical Progress statement adds.
"A year after the release of the undercover videos, the ongoing nationwide investigation of Planned Parenthood by the House Select Investigative Panel makes clear that Planned Parenthood is the guilty party in the harvesting and trafficking of baby body parts for profit."
According to a court filing, Schaffer admitting days after the indictment that he "explicitly pushed prosecutors" to charge Daleiden and Merritt and was told that that the grand jury didn't even vote to indict Planned Parenthood officials.
Daleiden's lawyer Peter Breen with the Thomas More Society labeled the dismissal as a victory for First Amendment rights.
"Daleiden used standard undercover journalism techniques and followed all applicable laws in doing so," Breen said in a statement. "This meritless and retaliatory prosecution should never have been brought. Planned Parenthood did wrong here, not Daleiden."
In a statement, prominent pro-life activist Lila Rose, the president of Live Action, called for a special prosecutor to "do what Planned Parenthood's own attorney admitted the DA didn't do: ask a grand jury to look into Planned Parenthood's harvesting of baby body parts."
"Justice won out today," Rose said. "Daleiden and Merritt have done a tremendous service on behalf of the most defenseless in our nation, exposing the barbaric practice of baby body parts trafficking — and they should be commended, not penalized. Court documents show the DA colluded with Planned Parenthood behind the scenes from the beginning and gave the abortion giant public relations cover for months."
The judge's decision to dismiss the charges against Daleiden and Merritt comes on the same day that Planned Parenthood CEO Cecille Richards is scheduled to speak at the Democratic National Convention.