Justin Bieber Attends Pittsburgh Steelers' Bible Study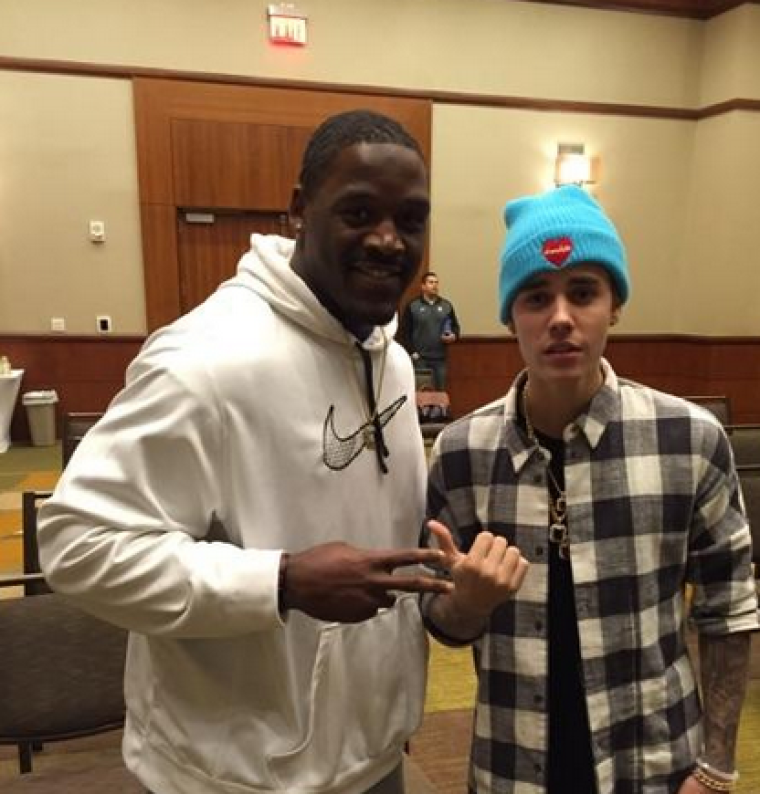 Pop icon Justin Bieber attended a prayer meeting and Bible study with the Pittsburgh Steelers on Saturday night.
Bieber, 20, has often been seen at Bible studies across the nation, and even though it's unknown how he came to be in the same Bible study as the football stars, he was made most welcome. Many of the players took photos with Bieber and tweeted out their gratitude for his presence.
"In #NYC you can meet all the stars… Nice meeting you @justinbieber at chapel service today! Young Money Bieber rockin for Jesus!" Robert Golden posted to Instagram.
"Didn't know he was a steelers fan, but welcome to steelernation @justinbieber" tweeted Cam Heyward.
The pop icon has struggled with his religious views and was a frequent attender of Bible studies and church services with former girlfriend Selena Gomez. However, he has not been publicly seen attending a service in quite some time. He has been active on social media, working to spread the message of the Gospel, which is something that his mom often does.
Pattie Mallette, Bieber's mother, has spoken at length about how she raised her son in the church and the role that religion has played in her own life. Her autobiography, Nowhere But Up, focused on her relationship with God, who she credits with leading her to where she is now. The book, published by a Christian publishing company, made it to the New York Times best-seller list.
"Be kind to one another. Be great. Happy Sunday," Bieber tweeted this weekend.
Unfortunately, it was not a happy Sunday for the Steelers, who lost to the New York Jets. Some fans, and websites, have posited that Bieber's presence at the chapel service led to the team's downfall. None of the players have said anything on social media but instead are grateful for the chance to have met Bieber and spent time with him.