Kate Gosselin Kate Plus 8 News: Denies She's Dating, But Children Want Her to Date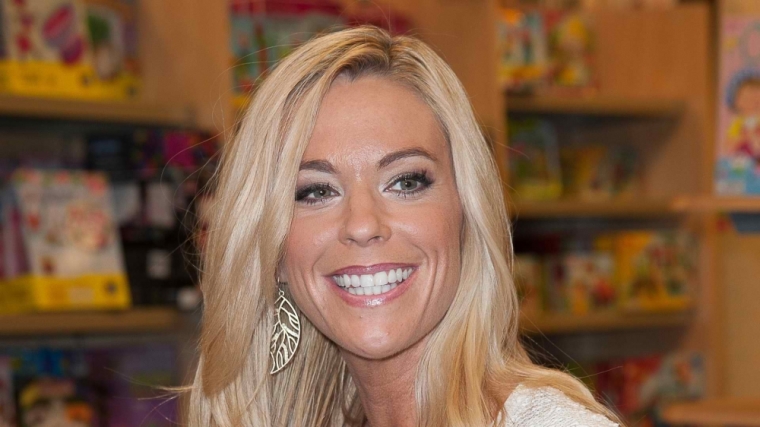 It has been previously reported that "Kate Plus 8" reality star Kate Gosselin is currently dating millionaire Jeff Prescott. But while promoting "The Celebrity Apprentice" at the Television Critics Associate panel on Friday, Jan. 16, the mother of eight denied the dating rumors and said that she does not have the time to date.
"I would love to date, but I don't have time to date," said Kate. "I don't know that I really have time to think about [what I want in a man]. Our obvious issue [is] we're a family people have heard of. It's that publicity piece. There's eight kids [and] it's really loud and stressful in my house. I mean, anybody that can kind of work through all that, you know, that's a lot of gates there they gotta get through."
Kate also said that she doesn't have a relationship with her ex-husband, Jon, anymore.
"I don't [have a relationship with Jon anymore]," she admitted. "I give the kids … some of the kids visit and some don't and I keep the peace. That's what I've always done. It's best for the kids."
Kate split from Jon in 2009 after the two had eight children together. Their divorce was finalized in December 2009 and Kate was give custody of Cara, Madelyn, Alexis, Hannah, Leah, Aaden, Collin, and Joel.
While Kate and her children can be seen in the latest season of "Kate Plus 8" and TLC, and Kate is competing in the latest season of 'Celebrity Apprentice' where her performance was recently praised by Donald Trump. TMZ reports that Jon is now a full time DJ and that he is learning the ropes from DJ Koolie, a 30-year vet in the industry.
Though Kate is not seeing anyone at the moment, the reality star told Access Hollywood that her kids are urging her to date.
"They're always like, 'Mommy, you need to [date]. We need someone else besides you to look up to,'" Kate said.