Kate Middleton Leaving Kensington Palace for the Countryside? Royal Mom Wants to Homeschool George
Kate Middleton Leaving Kensington Palace for the Countryside? Royal Mom Wants to Homeschool George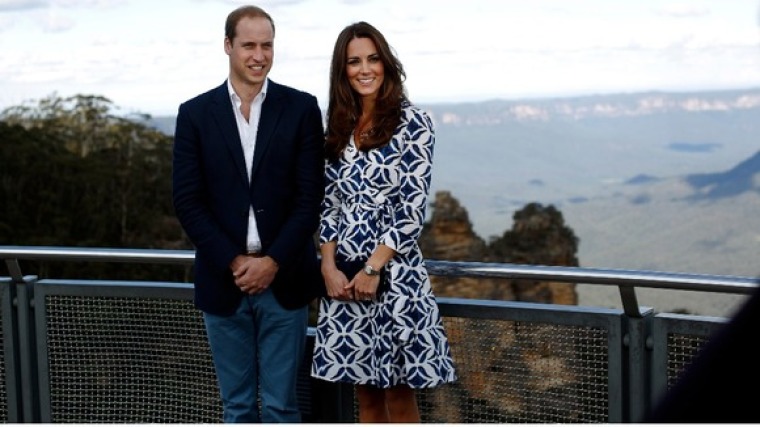 Is Kate Middleton about to leave her new home at Kensington Palace for a spacious and more private, countryside estate? Reports have surfaced alleging Middleton wants more privacy so that she can begin homeschooling son George, who will turn one next month.
The news comes as a bit of a shock, given the amount of renovation put into Kensington Palace. Middleton and husband Prince William moved into the place last fall, after remodeling and cleaning up was finished; no one had resided in the apartment since Princess Margaret. The royals allegedly spent $1.5 million on the remodel.
Updates to the palace apartment included central air-conditioning, Wi-Fi capability, and security galore in order to protect both heirs to the throne. There is a panic room in case of attack and plenty of guards surrounding the area.
"Kensington Palace is safe and contained, and such a welcoming environment," a former resident told Us Weekly last year. "You feel like you have freedom there."
It's the same place that Princes William and Harry grew up in, which made moving in all the more significant for the royal family. Memories of the young princes were evoked, especially once Prince George was born. However, it appears that George is the main reason for Middleton even considering moving her family to Anmer Hall, their country estate. It would allow for greater privacy and allow the royals to be more "regular" people and fit in with the locals.
That's something that was very important to William and Middleton when they first married and lived in Wales. They were frequently out and about, treated like everyday citizens.
"Some might say it's a little dull," a friend told Vanity Fair, "but they love it. I saw William recently and he is so happy. They've grown out of clubbing and have no interest in parties. They just enjoy being together at home. No one bothers them in Anglesey; there are few paparazzi and they love the countryside."
Take a look at Kate and Will's home Kensington Palace