Katy Perry's Father Says He's 'Always Proud' of Daughter Despite Once Calling Her 'Devil's Child'
Katy Perry's Father Says He's 'Always Proud' of Daughter Despite Once Calling Her 'Devil's Child'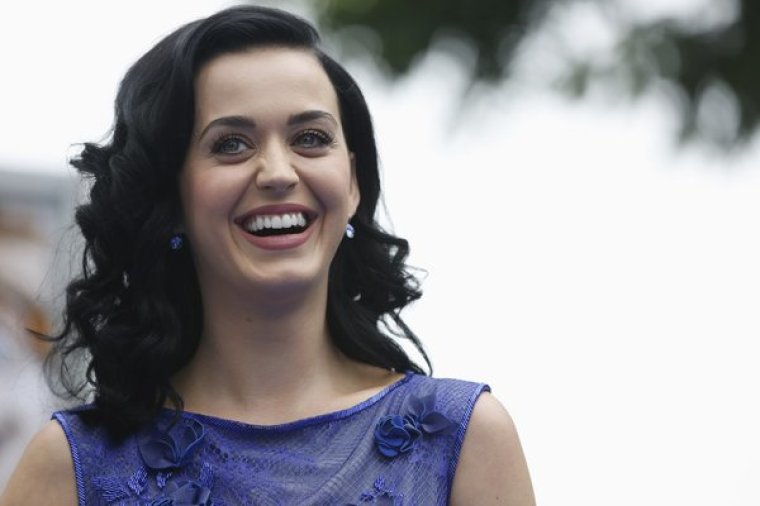 Katy Perry's father, who once referred to his daughter as a "devil child," has said he is actually quite proud of his daughter and will be cheering her on during her Super Bowl performance on Sunday.
"I don't have a problem," Keith Hudson, evangelical minister in Orange County, California, told Daily Mail Online on Tuesday. "She's gonna do some good ones—she's excited [about her Super Bowl performance]."
Perry has been outspoken about her relationship with her parents, both pastors, who have seemingly slammed their daughter's behavior and public persona.
"They ask how can I preach if I produce a girl who sang about kissing another girl? I was at a concert of Katy's where there were 20,000. I'm watching this generation and they were going at it. It almost looked like church. I stood there and wept and kept on weeping and weeping," Hudson said in a sermon last year. "They're loving and worshipping the wrong thing."
"Satan's assault on our youth is relentless, and they can't fight against it alone," Mary Hudson, Perry's mother, wrote in Charisma magazine. "Parents have to walk in their God-given authority—children can't be left to raise themselves."
Perry admitted to suffering from depression when growing up and trying to rebel against her parents. However, the performer found comfort in the Bible, particularly Psalm 113:9, which offered her hope in the midst of her suffering.
"When the Lord took me to that verse, He showed me what was missing," she told Elle magazine. "I needed to get happy before there was anything to be happy about. My attitude had to change. I had to drop the dismal, doubting-Thomas stance to let Him inhabit my praises."
She has also admitted to believing in God and the power of prayer but no longer identifies as a Christian. In recent releases, though, Perry has penned songs about faith and accepting herself. Her song, "By the Grace of God," told of moving forward during a difficult time after separating from actor Russell Brand in 2011.
"I'm always proud," Keith said of his daughter. "I'm a proud father.