Ken Ham: 'Biblical Illiteracy Is Rampant' in America, Only 47 Percent of Christians Think Bible Is Accurate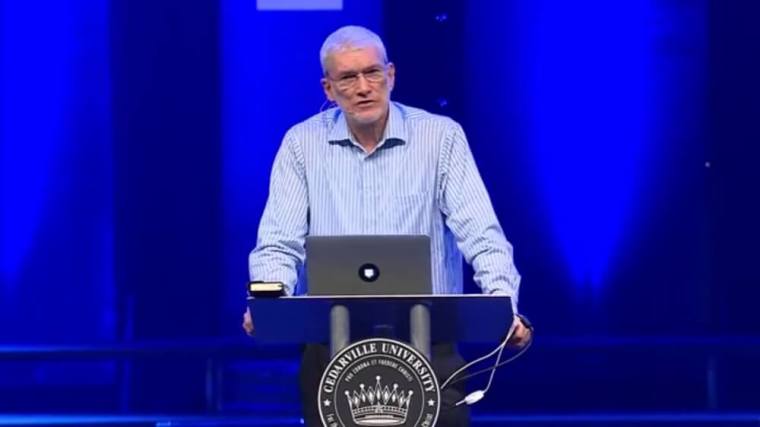 Young Earth Creationist Ken Ham has warned based on recent survey results that as many as 40 to 50 percent of Christians do not believe that the Bible should be taken literally in all that it presents, something which he argued points to fundamental problems within the Church.
"Sadly, our once-Christian nation has drifted far from its roots. Few people are taught solid, biblical theology and, as a result, biblical illiteracy is rampant throughout our country," Ham wrote Wednesday on Facebook.
He elaborated on the new survey by Ligonier Ministries and Lifeway Research that was released on Sept. 28 in a blog post for Answers in Genesis earlier this week, and summarized that there is confusion among American Christians about who God really is.
"While 65 percent of Americans agree that 'God is a perfect being and cannot make a mistake' and 58 percent agree that 'God is the Author of Scripture,' only 47 percent agree that 'the Bible is 100 percent accurate in all that it teaches.' How can that be? Many just don't understand what it means that God is the infinite Creator God — infinite in wisdom and knowledge and that 'God is not a man, that He should lie' (Numbers 23:19)," the AIG, Creation Museum and Ark Encounter president wrote.
"Here's another example. Sixty-nine percent of churches agree that 'there is one true God in three persons: God the Father, God the Son, and God the Holy Spirit,' but 53 percent agree that 'Jesus is the first and greatest creature created by God' and 56 percent agree that 'the Holy Spirit is a force but is not a personal being.' So people can believe that Jesus is God yet was created, and that the Holy Spirit is God yet is not a personal being?" Ham further asked.
The "State of Theology" survey results point to a number of other statistics that are presented as contradictory beliefs, such as that 43 percent of people who agree God is the author of Scripture also agree that modern science discredits some of the claims of the Bible.
Ham has warned on a number of occasions in recent years that Christians are moving away from traditional beliefs in America, and has urged churches and families to steer culture back to foundational beliefs in the Bible.
Other similar research, including Pew analysis published in March based on data accrued from the 2014 Religious Landscape Study, found that 39 percent of self-identified evangelical voters in the Republican Party do not believe the Bible is the literal Word of God.
The research sought to highlight what a number of self-identified evangelicals who support Republican presidential nominee Donald Trump believe about the Bible.
"[S]ome religious leaders, political analysts and researchers have questioned whether many of these self-described evangelicals actually are evangelical Christians," Pew reported.
"At the same time, some religious leaders have assumed that many of those who are telling exit pollsters that they are born-again or evangelical and that they voted for Trump aren't really evangelicals at all because, for example, they rarely attend church," it added.