Kevin LeVar Talks Recording with Former Drug Dealers and Prostitutes in Rehab Center for New Gospel Album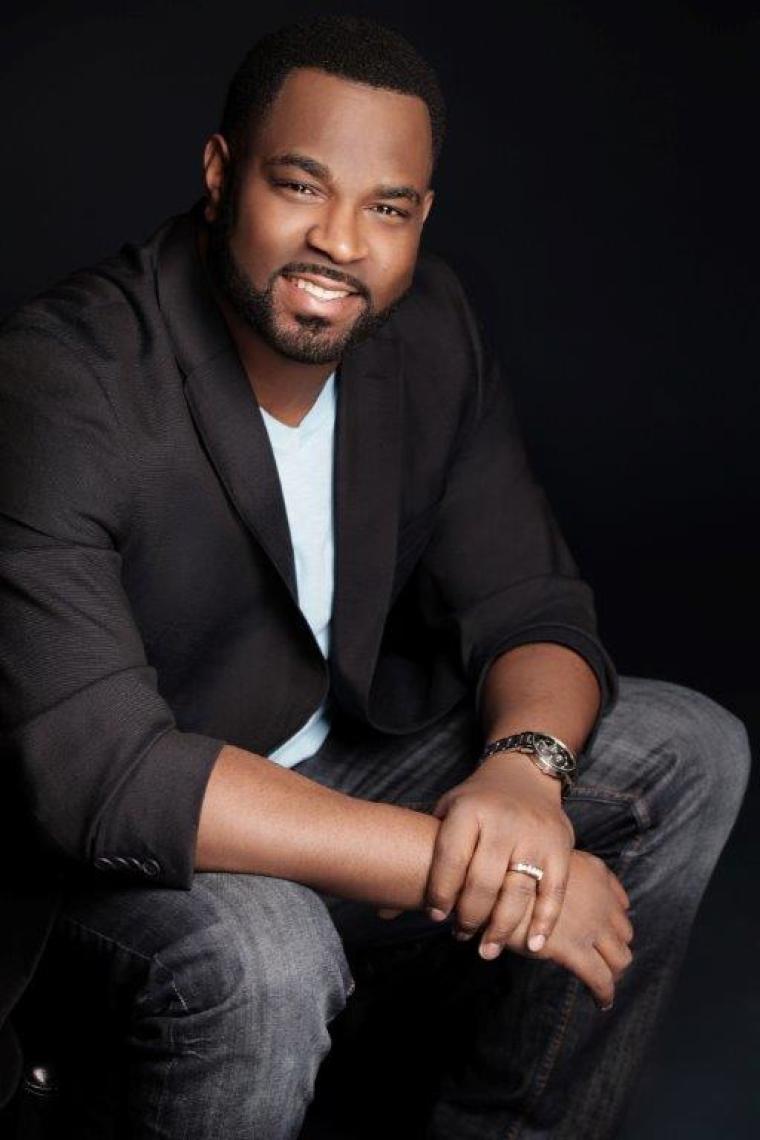 Kevin LeVar, a Gospel singer whose music has touched the lives of Christian music powerhouses such as Tina Campbell and Deitrick Haddon, recorded his latest album with the help of reformed drug dealers and prostitutes.
The singer, a 37-year-old Washington D.C. native, is releasing his second studio album "Destiny! Live at the Dream Center …and More." Instead of recording his latest material in a fancy studio with some of gospel music's biggest names that he might have had access to, LeVar opted to work out of The Dream Center, a rehabilitation facility in Los Angeles, Calif.
It is there that gang bangers, drug dealers, prostitutes and others who seek help find refuge, Bible studies and rehabilitation for themselves and their families.
"I felt the Dream Center would be the perfect place because I felt the Lord telling me, you know this record is for the Josephs. This is for the one that the people have overlooked, the one that they've thrown away," LeVar told The Christian Post. "So we went to The Dream Center and we had 50 or 60 of those precious men and women piled into the studio. They're the ones singing the chorus on 'Born To Be Great.'"
Tears flowed while people were ministered to through song when LeVar welcomed a culturally diverse audience during the recording of his album. That diversity is represented throughout his eclectic second album where he boldly blends genres using big band sounds, pop songs, and a song that is likened to Bruce Springsteen and Motown influences.
The singer fervently seeks to expand beyond the church with a sound that can impact every race, creed and demographic.
"My purpose for this record is really to go well outside of the four walls of the church because the Gospel needs to be preached to those that don't know Jesus yet. So Gospel music needs to be sung to those that have never heard the Gospel, that don't have a relationship with Jesus yet," LeVar told CP. "I think with this particular record you can do that, whereas the first record was really to the church. It was really a worship record."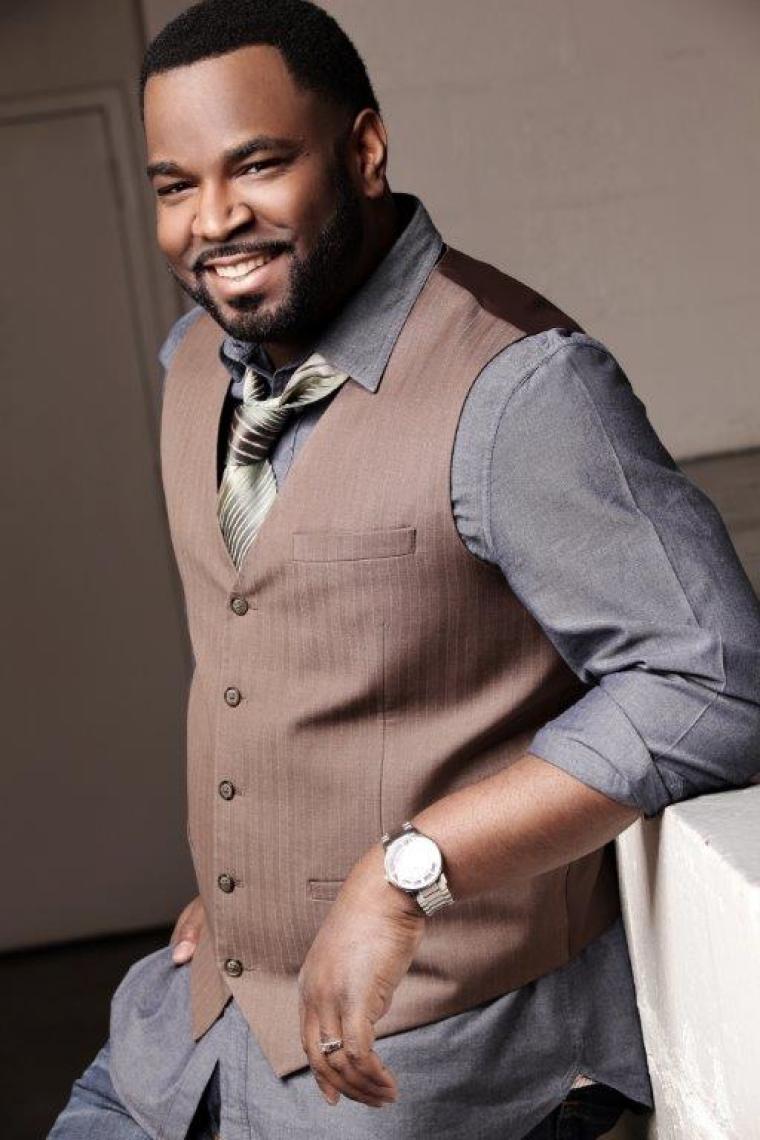 Although it has been four years since LeVar released his debut album "Let's Come Together" which featured the popular song "A Heart That Forgives," he has been hard at work. When the composer was not creating music, he was spearheading an intiative to inspire one million acts of forgiveness called the "Forgive and Live" Campaign.
In 2011, the singer kicked off the campaign and hosted events while sharing the health benefits of forgiveness. After partnering with the Cancer Treatment Centers of America, LeVar would perform hour-long concerts to educate and help people exercise forgiveness in their own lives.
He is working to provide a platform in the form of a website where people can log on and upload videos as well as forgiveness testimonies, and has plans to further his movement.
"We're going to be going out into the subways and on the streets singing the song 'A Heart That Forgives' and they can have a number where they can reach out to us and they can share their story of forgiveness that way," LeVar told CP. "There are a lot of ideas that we have to raise these acts of forgiveness and it's something that I feel I will be doing honestly until the day I die. It can shut down the blessing of God in our lives if we don't forgive."
Rev. Michael Barry, the Director of Pastoral Care at CTCA at Eastern Regional Medical Center, works daily with cancer patients and has partnered with LeVar for the "Forgive And Live" campaign.
"I am thrilled that an organization like CTCA exists and understands the connection between the spiritual and physical self, and between faith and healing," Rev. Barry said.
While LeVar is redefining what it means to use music to change the world, he admits that he did not always choose the straight and narrow way. As a senior in high school, LeVar was singing in an R&B group before God called him away from a lifestyle that he should not have been living.
"As a kid, I was a preacher's kid. Sometimes we go out and we do what we do and the prayers of our parents and our grandparents are kind of covering us," LeVar told CP. "I was singing in an R&B group and doing some things. I was kind of wiling out basically, and God just called me."
LeVar said it was God's grace that made him choose to live for the Lord at 18 years old and learn to play the piano at 20. Now, that gift has Mary Mary's Tina Campbell featured on his website as saying LeVar is anointed to sing until "the power of heaven kisses the earth."
"Preachers of L.A." minister and musician Deitrick Haddon also sings LeVar's praises and calls his music "powerful" on his website. Although LeVar has a host of other celebrity supporters like Hollywood executive DeVon Franklin, he takes no credit for his gift.
"Honestly, I can't take credit for that. It's been a lot of people whose lives have been impacted, but I know what it's like to sing when I'm singing for me and I know what it's like to sing when the Lord has anointed me to sing," LeVar told CP. "It's always awesome, it's beautiful, it's encouraging because those people have done works and done things that have impacted my life. So when you can recognize that and they recognize that in you, it's always beautiful."
Still, LeVar seems more focused on making sure he impacts other lives as a tool for God.
"It's time for growth. It's time for taking that step," LeVar told CP. "It's time for us to really represent Him, being the Lord Jesus Christ, the way we know we can and the way we know we should."
Kevin LeVar's album "Destiny! Live at the Dream Center …and More" is in stores now. For more information, please visit http://www.kevinlevar.com.