Khloe Kardashian Claps Back at Reports About 'Tense' Dinner With Tristan Thompson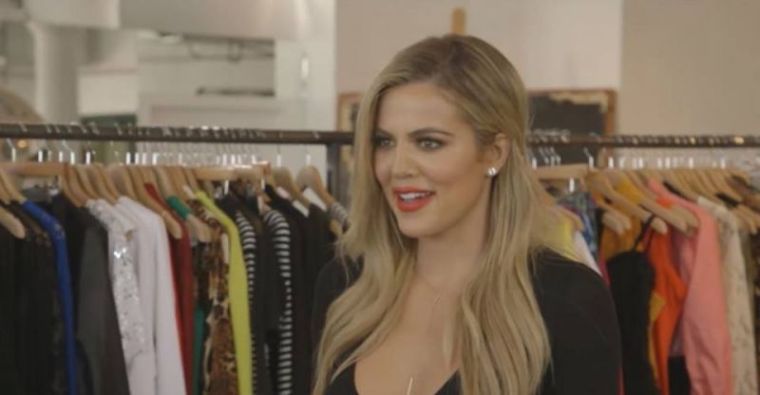 Khloe Kardashian denied the report that she had spent a "tense" dinner with her baby daddy Tristan Thompson.
The Daily Mail published a report Monday, saying that the reality star looked distracted and tired during the dinner out with friends while the Cleveland Cavaliers power forward seemed busy texting on his phone.
But the 33-year-old TV personality and entrepreneur refuted the claims on her Twitter account, saying that it was not the case. She explained that she was just exhausted after taking care of their newborn daughter True Thompson.
"You make up anything!! I actually had a great night. It was a large birthday dinner for friends and as a new mom IM TIRED AF!! Being out past 10pm is not where I'll have the most energy these days," Kardashian stated. When a fan seemingly shared her own experience with her kid, the new mom also responded that her daughter also goes to bed at 8 p.m. That is why she can spend some time outside with her boyfriend and her friends. However, she claimed that she would rather stay with True at home. Kardashian also slammed a fan's post who claimed to be disappointed that she opted to stay with "that wasteman Tristan" even if she constantly talks about inspiring women to know their self-worth. The commenter must be talking about how Kardashian decided to take the pro basketball player back despite the cheating allegations that emerged right before she gave birth in April. In her defense, Kardashian said that the commenter does not have an ounce of an idea about what really happens inside their household or how they try to rebuild their relationship. "I'm proud of my strength. I appreciate your opinion and I hope you hold that same opinion to everyone else who has stayed in situations," she also tweeted.
The netizen, later on, apologized for her criticism against the "Keeping Up With The Kardashians" star.