Kierra Sheard Hinting at Writing New Book?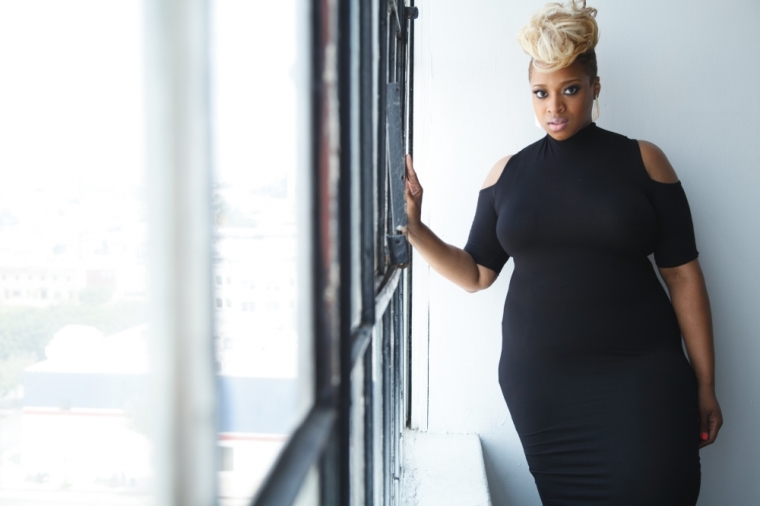 Kierra Sheard, the 27-year-old gospel singer, may be teasing fans with the possibility of a new venture in the form of a book.
Kierra, the daughter of Grammy award-winning singer Karen Clark Sheard of the gospel music group The Clark Sisters and Bishop J. Drew Sheard of the Greater Emmanuel Church of God in Christ in Detroit, took to her Instagram account to pose a question to fans.
"Would you buy my book?" Kierra questioned fans.
The question came alongside a message that Kierra posted on her Instagram, presumably written by her since her social media handle was left at the end of the writing.
"Daddy said, 'when people leave, I'm alright with it because I know I did right by them. It's important to treat people right.' So, I've become content with people who disconnect themselves from me," the message written by Kierra reads. "No more space fillers. All healthy connections. Bye Felicia, and I'm still wishing you the best. @kierrasheard."
While it is unclear whether Kierra's message will be featured in a book written by her in the near future, the singer spoke to The Christian Post about getting her feelings out in the form of her fifth studio album "Graceland" last year. The recording features many of her insecurities and issues on her walk with Christ.
"I'm really kind of spilling the beans about my spiritual walk without giving all of my business. I'm letting people into my life, letting them know that I am human," she told The Christian Post. "I'm letting people know, hey I may struggle with the same thing you do, but God is working on me and it's a process. It's going to be a continual process until Jesus returns."