Kierra Sheard Says She'll Use New Eleven60 Fashion Line to Share the Gospel, Build Up the Body of Christ (Interview)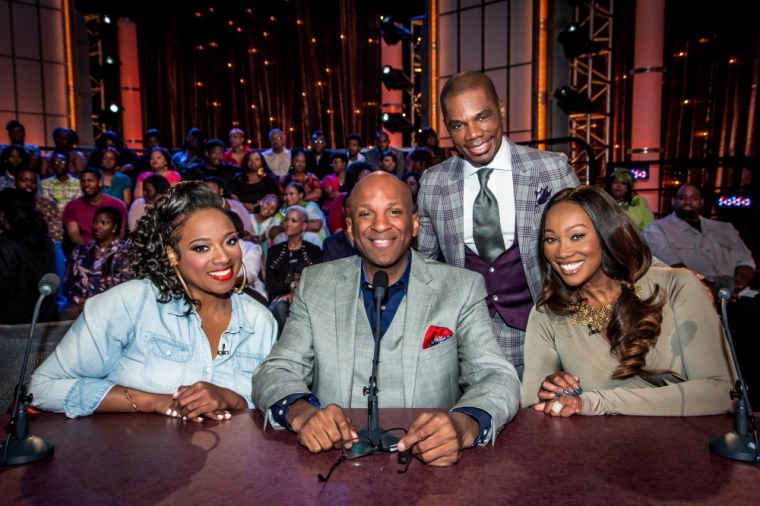 Sheard, who's had to lean on her Christian roots to overcome a number of challenges she faced while seeking to make her dream a reality, told CP about the negative feedback she received from churchgoers, a group of people she didn't expect to give her a hard time about her entrepreneurial endeavours.
"I got so much negative feedback. It hurt my feelings to even see that from church people," she says. "(People) may say some terrible things to discourage you and it will come from people you don't expect. I want to be able to encourage a young woman or a young man, letting them know that when you take a faith step — not everybody is going to go with you."
Even though there were times when she wanted to quit on her dream, Sheard says she fought through the exhausting process. And every morning the singer thanks God for blessing her with the opportunity to live her dreams.
Sheard also emphasizes that she's learned to distance herself from people who prefer to remain stagnant in their own lives, a principle which she carries over into her dating life.
"I always try to make sure I have people around me who are willing to grow and who aren't OK with being stagnant.
"There was one guy I was dating for so long but he just had a lot of growing to do," Sheard reveals. "I was having a hard time letting go in addition to me being the closest person to him and seeing his potential — that, too, can be very hard. When you're in love with someone you may believe in someone's potential, but they may not believe like you believe."
The clothing designer also believes it's important to surround herself with people who are not afraid to tell her "No."
"The problem with us is, we don't want anybody to hold us accountable. I think that's (why) the whole transitioning thing with us owning our sexuality is such a big thing, because we don't want to accept the 'no' that just may save our lives," she said. "We just want everybody to embrace what we want to do. I always try to have people around me that aren't afraid to tell me 'no' and that are more concerned with my life and personal walk with Christ than they are just being connected with me."
Whether people agree with her or not, Sheard further explaines it's her duty to use her creative ideas to win souls for Christ outside of the church.
"All of these ideas, that's all a part of my faith and me continuing to keep going forward. There are some people who we are obviously not reaching when you have the Supreme Court making homosexual marriages an equality thing," Sheard asserts. "There's still a job for us to do — to share the love of Christ. I believe that a lot of people battling with this, someone in the church may have turned them away or hurt them. So that's what keeps me going."
For more information about Kierra's Eleven60 clothing line, visit www.myeleven60.com. To Keep up with Kierra Sheard on Twitter, click here.