Kierra Sheard Says She'll Use New Eleven60 Fashion Line to Share the Gospel, Build Up the Body of Christ (Interview)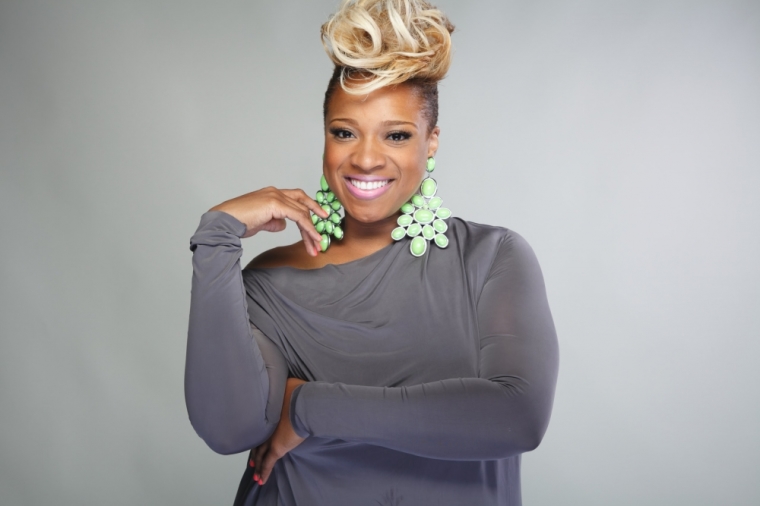 Kierra Sheard's dreams of becoming a clothing designer have officially come to fruition, but not without the gospel singer facing her fair share of challenges. Nonetheless, Sheard says she's holding onto her faith so God can get the glory for her Eleven60 fashion line.
The 28-year-old singer-turned-entrepreneur debuted pieces from her fall and winter plus-sized collection Eleven60 at www.MyEleven60.com earlier this summer. The singer told The Christian Post that her line combines quality and stylish garments for more than just women in church, but everyday women who wear size 10 and over.
As a judge on the BET reality TV gospel singing competition "Sunday Best," fans of the singer and the show will see her wear pieces from her new clothing line. But Sheard explains to CP that the road to premiering her Eleven60 pieces was fraught with hardships.
The daughter of Grammy award-winning singer Karen Clark Sheard of the gospel music group The Clark Sisters, and Bishop J. Drew Sheard, has had to support her passion project with her own finances. Still, she insists that God has been showing her His divine provision in the process.
"Honestly, I haven't had every dollar that I needed to make this happen, but I'm learning the providing side of God," says Sheard to CP. "I'm not at my parents' house anymore, so He is providing everything. Every bill that has been due, I've been able to cover it because God has given me money out of nowhere."
Although the gospel singer and fashionista acknowledges that her clothing line has the potential to provide her with another stream of income, she insists she's not invested in it because of its earning potential.
"A lot of people think that I'm taking the clothing line and just want every dollar. Yes, I want the dollars that come with it, but I believe that this clothing line is going to allow me to walk into doors where I'll be able to meet people that never would have listened to my music," Sheard explains. "I'll be able to introduce or re-present Christ to them. So I look at all of my purpose in life as a way to assist Jesus Christ in building the body."
The singer first dreamed of creating her own plus-sized clothing line over a decade after seeing the demand for it as a full figured young woman who was previously bullied about her weight.
"This clothing line has been a dream for me and it's been something personal for me, too, because I've been a big girl, a plus-sized woman who has always wanted to look good," Sheard says. "Big women run in my family and I've always been picked on about my weight, My mama always told me, 'Baby, always be healthy, but wear your thick well.' That's where the clothing line comes in."