'Killer Instinct' DLC: 'Halo's' Arbiter Confirmed to Arrive in March 2016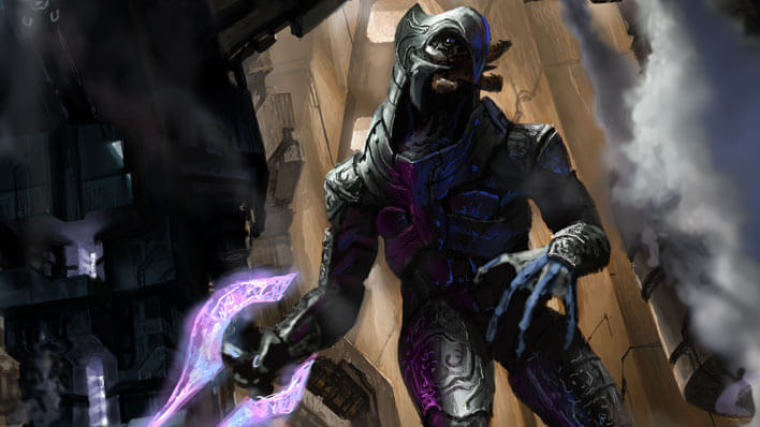 Arbiter, a character from the "Halo" franchise, will be joining developer Iron Galaxy's fighting game "Killer Instinct." The "Halo" character will be added as a "Killer Instinct" DLC next month.
Publisher Microsoft Studios, "Halo" developer 343 Industries, and Iron Galaxy made the announcement during the Halo Regional World Championships, according to Destructoid. The elite alien warrior will arrive for "Killer Instinct: Season 3" in March 2016 for Xbox One and Windows 10. However, the companies have yet to announce the exact date of the Arbiter's arrival to the fighting title.
A new trailer uploaded on the official "Halo" YouTube channel showcases the Arbiter's move set and gameplay. The Arbiter carries two weapons, a gun and a sword. In the video below, the Arbiter uses both during his fight against "Killer Instinct's" Thunder.
However, the Arbiter seems to be dubbed by another voice actor. Award-winning actor Keith David lends his voice to the character in a few installments of the game, including "Halo 5." It wasn't revealed who voiced the character in the video, though.
"Halo's" popular Arbiter character is an individual Sangheili called Thel 'Vadam. However, the Arbiter in "Killer Instinct: Season 3" will be "an amalgam of historical arbiters," according to Frank O'Connor, franchise development director for "Halo" at 343 Industries, as quoted by Polygon.
"Halo's" Arbiter was first teased last month during the "Killer Instinct" World Cup at PAX South. He will join Kim Wu, a martial artist who returns to the series in season 3.
This isn't the first time a "Halo" crossover has happened. Another character, this time Spartan-458, a.k.a. Nicole, was featured as a guest in another fighting game, the Xbox 360 title "Dead or Alive 4."
"Killer Instinct" is a reboot of the 2013 installment. The upcoming season will bring with it character tweaks and rebalances.